A reopening roadmap
Posted by

Categories

News

Date

September 25, 2020
Reopening Update – 19 October
With new directions issued from 18 October, our reopening date for face-to-face courses is now set as Tuesday, 2 November.
Only a couple more weeks to go.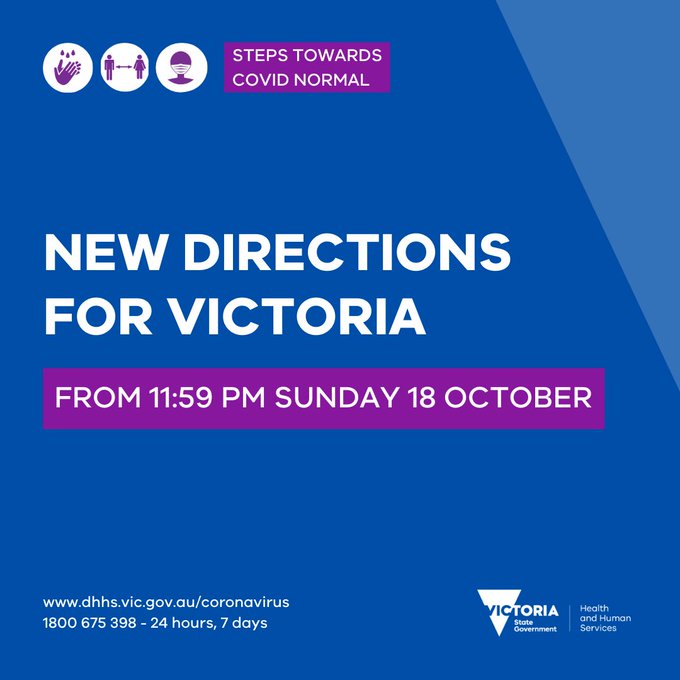 ===
28 September 2020
Hello everyone!
So here we are, six months have passed since our last face-to-face course ran, and given the state of play in Victoria it looks like things will soon be opening up.
October 26 Looks to be the magic date.
We can't wait!
As of this morning (28 September) there were 5 new cases, with a 14 day rolling average in Metro Melbourne of 20.3.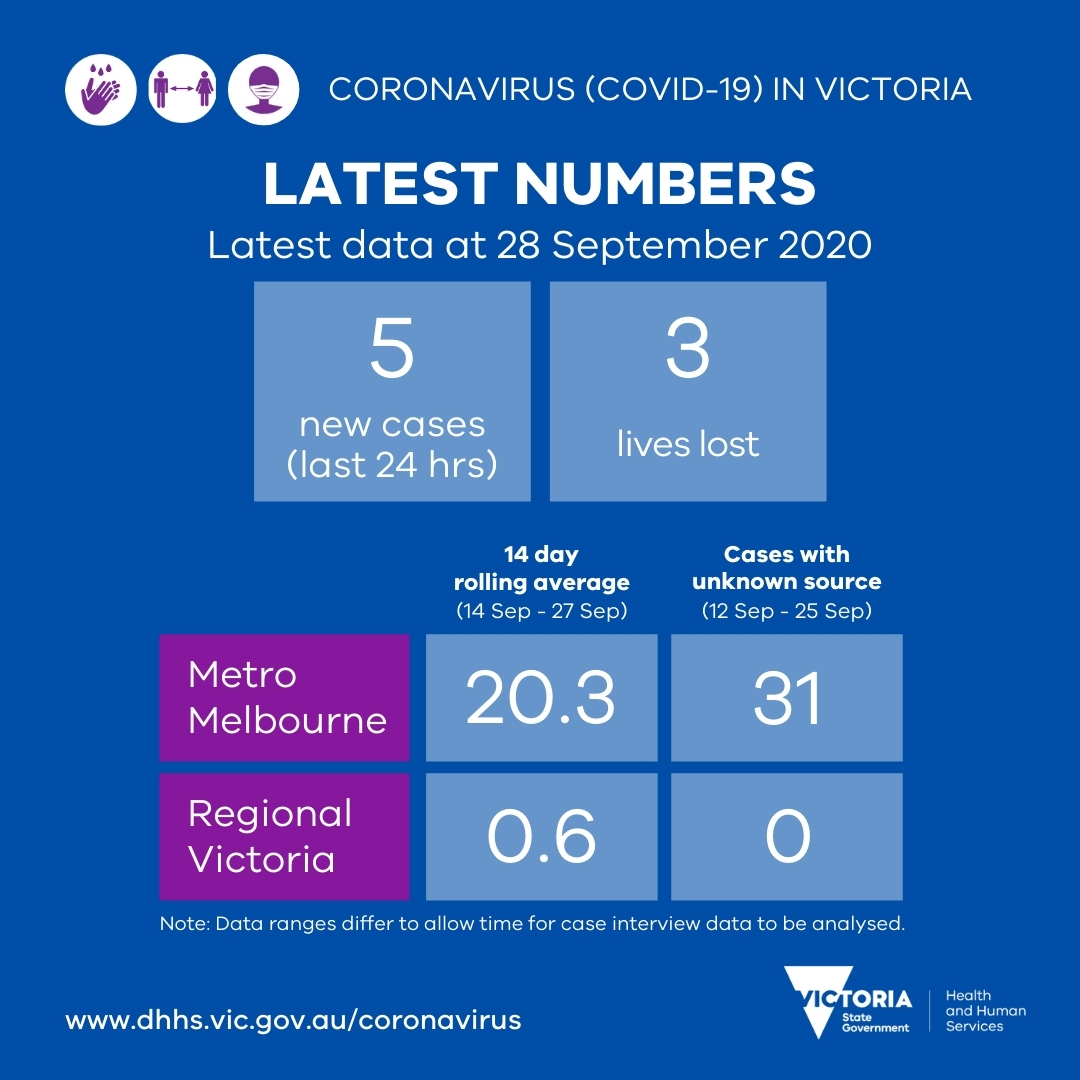 Things are very much tracking ahead of schedule, but we are wary as we were in this exact same position in July – we're hoping that we aren't jinxing ourselves and that in the interest of public health and safety that this won't be another false start!
Our re-opening is reliant on achieving the targets set down by the Victorian Government for the THIRD STEP in the roadmap to reopening.
---
Third Step – metropolitan Melbourne moves to the Third Step when the daily average number of cases is less than 5 state-wide over the previous 14 days and there are less than 5 cases with an unknown source in the last 14 days (state-wide total). Restrictions won't change before 26 October. Regional Victoria moved to the Third Step at 11.59pm on 16 September as the daily average case rate is less than 5 new cases over the previous 14 days and there have been no new cases with unknown source in regional Victoria over the last 14 days [DHHS 28 Sept].
---
Getting in touch
Given the progress so far, we are working towards October 26 as our grand re-opening, and have already been in touch with those of you that have registered to do a course with us. And many of you have already nominated dates which is awesome.
It has been a logistical challenge – at times it's felt like we've had the biggest jigsaw in the world to solve – one comprising entirely of dark pieces with no edges!
If you are looking to register for a course you can see if there are spaces available online – we have set out dates until June 2021 so hopefully there's a date that suits. If there isn't please get in touch – there are many ways we can help.
PLUS – keep an eye on the website over the coming while, there are a few new things in the wings. We can't give away all the secrets, but let's say it is an exciting blend of old and new. Keep an eye out for developments soon.
Thank You
As we get ready to fire up again we'd like to thank you all for your ongoing understanding over the past few months – everyone here truly appreciates it and we've been humbled by the many words of encouragement and support we've received.
We're not going to lie – it hasn't been an easy period – but we're more determined than ever to be here as we've never been more aware of the difference ultrasound makes.
The whole team here can't wait to get things moving again!
Bring on October 26.
Suean and Mike
P.S. – we're hoping things go to plan – but be reassured if things don't pan out we're here for you as we were last time. No ifs or buts.
P.P.S. – if you can't wait for some ultrasound goodness why not register for our monthly #coachingcorner – where you can learn, share and discuss anything ultrasound – FREE & LIVE – the first Thursday of the month. You can catch up on all the sessions – from testicular torsion to needle guidance – here…