Zedu Weekly Wrap – 21 January 2022
Week two back and we're in code brown…
which seems to have taken nobody – but the politicians – by surprise. Everyone at ZeduHQ has been shaking their heads.
We're witnessing the effects in our local community, with a non-lockdown lockdown of sorts with people staying off the streets. We're still able to provide our world leading style of ultrasound training, maintaining our tracing, cleaning, ventilation and masking protocols to ensure we're doing everything we can to reduce exposure risk.
And don't forget that our covid-19 policy is still in place. If you need assistance please get in touch. We're doing our best to support you as you have us. Sticking together and doing what's right is what we're about – maybe we should go into politics…
See you next week.
Mike and Suean
P.S. – The February Coaching Corner is nearly here. While you're waiting why not review the back catalogue here.
21 January
Struggling with adding CBD eval to your POCUS GB exam, watch this month's video: https://t.co/FADkOSqWPm Here is patient with Choledocholithiasis. Multiple stones seen in GB as well as the dilated CBD.#POCUS #FOAMus pic.twitter.com/r5hkd7Yjny

— Robert Jones (@RJonesSonoEM) January 20, 2022
20 January
Interested in taking your cardiac arrest #POCUS to the next level? Check out this week's video from the #ultrasound lecture series about TEE in the ED. https://t.co/crC5JsJO8U#MetroEUS #FOAMed #FOAMus #MedTwitter #EmergencyMedicine

— MH_EMUltrasound (@MH_EMultrasound) January 19, 2022
Every 3rd Wed 3 PM EST – coming to a computer screen close to you!! @neurocritical #ultrasound webinar series! One #pocus modality at a time.

Register on the NCS website! https://t.co/zlXbFFwlpx

— Aarti Sarwal, FNCS, FAAN, FCCM Professor (@aartisarwal) January 19, 2022
Congratulations to our own Dr. Fareri (@fareri_michael) on his publication in the @AnnalsofEM this month! Check out our cool case of hemopericardium picked up on @UWMedFlight: https://t.co/C6kNYNfWC7. 🚁#FOAMus #ECHOfirst #prehospital #POCUS pic.twitter.com/VkCRjOIIRJ

— Madtown Sono (@MadtownSono) January 19, 2022
@dr_larryi gave internal medicine grand rounds yesterday on the history of our physical exam and the power of #pocus in congestive heart failure. You can watch it on youtube nowhttps://t.co/DmdTJVfCbu

— POCUS Med Ed (@pocusmeded) January 19, 2022
@IARS_Journals
Real-Time Ultrasound–Guided Versus Ultrasound-Assisted Spinal Anesthesia in Elderly Patients With Hip Fractures: A Randomized Controlled Trial
19 January
Key Message: Ultrasound can support the diagnosis and management of cutaneous basal cell carcinomas. It would be recommended to assess the extent, mainly depth, and the aggressiveness of the lesions @xworts @sonoskin @AbdulhadiJfri @DermaKarger #skincancer#dermatologicultrasound pic.twitter.com/9ZxI3LW2tu

— Ximena Wortsman (@xworts) January 18, 2022
@WFUMB
Muscle Contractures in Adults With Cerebral Palsy Characterized by Combined Ultrasound-Derived Echo Intensity and Handheld Dynamometry Measures
Cardiovascular Ultrasound
Pilot study on the value of echocardiography combined with lung ultrasound to evaluate COVID-19 pneumonia

18 January
Lung Ultrasound Findings in Patients Hospitalized With COVID-19 https://t.co/JiL0u194Mm

—In #COVID19 patients, B-lines on #POCUS examination = common + persist + do not predict clinical outcomes
—@AIUMultrasound journal
—12 zone 🫁 protocol pic.twitter.com/Y4cCK0maSy

— Resa #GetVax Lewiss MD (@ResaELewiss) January 17, 2022
1/ More 3D #POCUS models for educators + beginners! (𝗰𝗼𝗻𝗰𝗲𝗽𝘁𝘂𝗮𝗹𝗶𝘇𝗲 > memorize)

Parasternal Short axis (PSAx) starts with a good PLAx, then rotation 90º clockwisehttps://t.co/FPBGYv2jWh pic.twitter.com/5fWBigzdeb

— Ernest Fischer (@EAFischer) January 17, 2022
Radiology Case Reports
A case report of Fournier's gangrene: Imaging ultrasound and computed tomography (CT) scan
@AIUMUltrasound
Early Lung Ultrasound Findings in Patients With COVID-19 Pneumonia
Echocardiography
Approach to echocardiography in ARDS patients in the prone position: A systematic review
Echocardiography
Increased deformation of the left ventricle during exercise test measured by global longitudinal strain can rule out significant coronary artery disease in patients with suspected unstable angina pectoris

Cardiovascular Ultrasound
Galectin-3 and sST2: associations to the echocardiographic markers of the myocardial mechanics in systemic sclerosis – a pilot study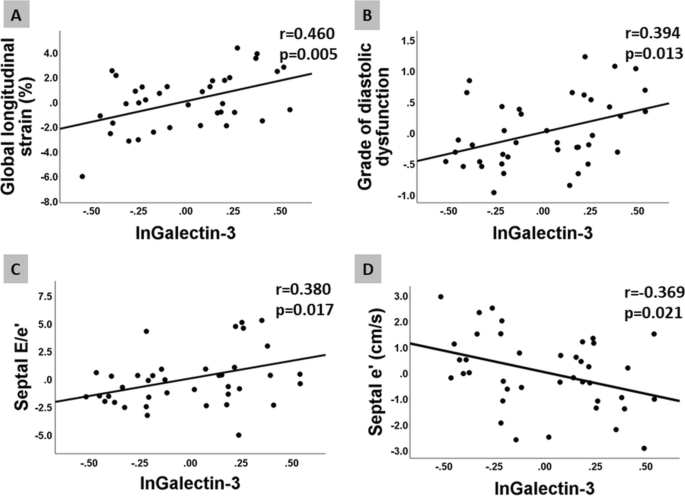 17 January
16 January
https://t.co/tZ2Mpiowmb#POCUS #Pediatrics #vascularaccess

— Haig Setrakian (@AlittlePOCUS) January 15, 2022
15 January
Usefulness of Serial Multiorgan Point-of-Care Ultrasound in Acute Heart Failure: Results from a Prospective and Consecutive Observational Cohort #lungultrasound #echocardiography #IVC #VEXUS hepatic, portal, intrarenal and femoral vein Doppler#POCUS https://t.co/Tg0fTW5HjA pic.twitter.com/lvkbLGP9zh

— Yale Tung Chen (@yaletung) January 14, 2022
Clinical findings Increase the Specificity of the FAST Exam: A Strategy to Guide Imaging in Blunt Pediatric Trauma https://t.co/DHJoAS8RyV

— Haig Setrakian (@AlittlePOCUS) January 14, 2022
Our new study suggests that having general practitioners/family physicians perform point-of-care ultrasound (POCUS) on patients with vaginal bleeding in early pregnancy could be cost-saving compared to usual practice. #POCUS #sundpol https://t.co/KNay47UX7b

— Camilla Aakjær Andersen (@AakjCamilla) January 18, 2022
#CritCareExplore @SCCM #TTE is feasible in majority of #COVID19 patients ventilated #prone, right ventricular free wall strain can be assessed on the acquired images and abnormal values may be associated with worse prognosis. #POCUS https://t.co/vlGg8jvS7f pic.twitter.com/5M8r9xMUx1

— Critical Care Explorations (@CritCareExplore) January 14, 2022
Echocardiography
Cardiac point-of-care ultrasound publication trends
Echocardiography
Quantitative assessment of right ventricular size and function with multiple parameters from artificial intelligence-based three-dimensional echocardiography: A comparative study with cardiac magnetic resonance
Scientific Reports @NaturePortfolio
Effectiveness of Lymphatic Contrast Enhanced Ultrasound in the diagnosis of Cervical Lymph node metastasis from papillary thyroid carcinoma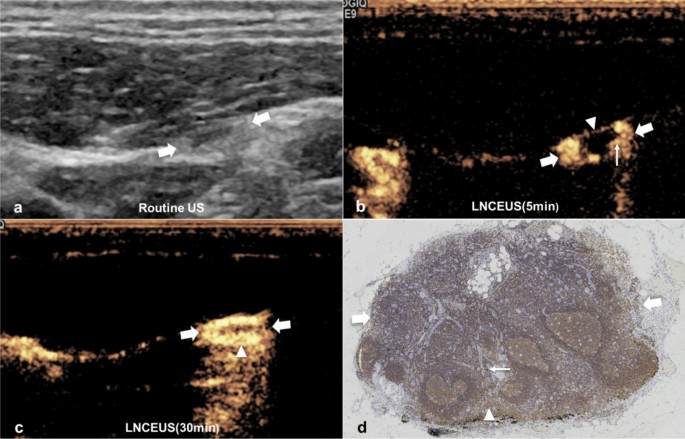 Emergency Medicine Journal @EmergencyMedBMJ
Evidence base for point-of-care ultrasound (POCUS) for diagnosis of skull fractures in children: a systematic review and meta-analysis
@CureusInc
Point-of-Care Lung Ultrasound for Differentiating COVID-19 From Influenza

Canadian Journal of Anesthesia @CJA_Journal
Bedside ultrasound assessment of gastric content: an observational study

— Haig Setrakian (@AlittlePOCUS) January 8, 2022