Zedu Weekly Wrap – 26 March 2021
Victoria has just done 28 days of no community covid-19 transmission – we're officially virus free!
This time last year we were at the beginning of lockdown #1, so it's one hell of a turnaround. We feel deeply privileged to be in the position we are, and can only hope that this change in fortunes spreads around the world – in a good sense of the word spread.
Another busy week on the news/research front – plenty to browse. Plus check out this week's #whatsthisfood – a food that once left a bad taste for many in childhood!
See you next week
Suean and Mike
P.S. – check out the latest #coachingcorner PLUS the back catalogue capturing ultrasound tips & tricks anytime on our website.
26 March
So; there are often debates regarding ultrasound probe manoeuvres 🤷‍♂️

Here we go with a graphical Tweetorial, courtesy of myself, @ICUltrasonica and @icmteaching

Hope this helps (you may see these soon in a forthcoming book btw😉#FOAMed #POCUS #FOAMcc #echofirst 1/7

— Jonny Wilkinson (@Wilkinsonjonny) March 25, 2021
25 March
@BMJ_Open
ThOracic Ultrasound in Idiopathic Pulmonary Fibrosis Evolution (TOUPIE): research protocol of a multicentric prospective study
24 March
So….#whatsthisfood ?

The answer is…
A brussel sprout – the curse of childhood memories everywhere

Why not jazz up your sprouts – check out 🥬https://t.co/E2p4w4iMwg

They can be deeeelish! 😋

Did you get it right?
Tune in next Tuesday for more#POCUS #ultrasound #zedunow pic.twitter.com/IS3PzLocD6

— Zedu #wearamask 😷 (@zedunow) March 24, 2021
Rib Fractures and Serratus Anterior Plane Block @e_med_doc #pocus #medEd https://t.co/Lmc4jFs18u

— EM Saint John (@sjrhem) (@sjrhem) March 23, 2021
RESUS 2020- Early Pregnancy Ultrasound
@trigeminy_henry
Testicular/Scrotal Doppler Protocol
@WFUMB
Effects of Lung Ultrasonography-Guided Management on Cumulative Fluid Balance and Other Clinical Outcomes: A Systematic Review
3-D Ultrasound and Thyroid Cancer Diagnosis: A Prospective Study
23 March
@AIUMUltrasound
What Rheumatologists Really Need for Ultrasound Is…
@CancerTherAdvsr
Study Finds Ultrasound Effective for Primary Detection of Breast Cancer
22 March
@NorthwesternEM
@PLOSOne
Introduction of precordial Doppler ultrasound to confirm correct peripheral venous access during general anesthesia in children: A preliminary study
@ScienceMagazine
Ultrasound reads monkey brains, opening new way to control machines with thought
@HealthImaging
Ultrasound outperforms legacy technique at pinpointing heart arrhythmias
21 March
20 March
@BMC_series
Can ultrasound novices develop image acquisition skills after reviewing online ultrasound modules?

@ESICM @yourICM
Lung ultrasound for the early diagnosis of COVID-19 pneumonia: an international multicenter study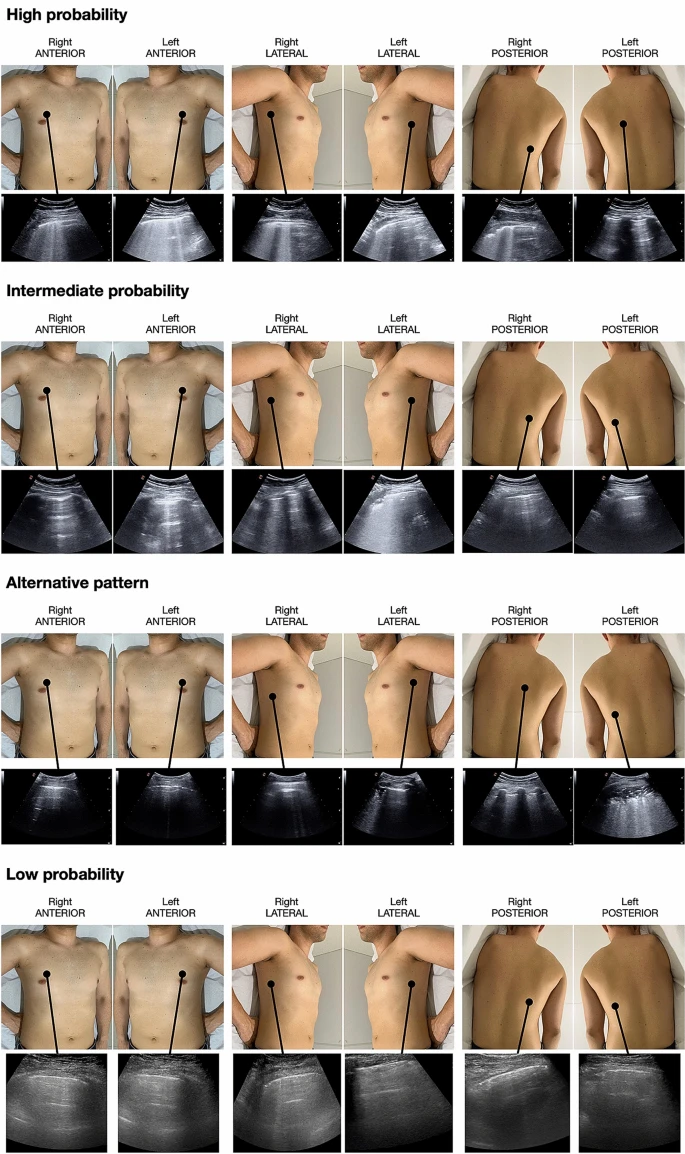 @WFUMB
Sonographic 3-D Power Doppler Imaging Enhances Rapid Assessment of Morphologic and Pathologic Arteriovenous Fistula Variations
Resuscitation Plus
Echocardiographic pre-pause imaging and identifying the acoustic window during CPR reduces CPR pause time during ACLS – A prospective Cohort Study