Zedu Weekly Wrap – 26 November 2021
An unusual week this week…
in so far as there were no freak weather events, natural or unnatural disasters or further viral incursions that impacted our ability to deliver training. Came as quite the relief!
A tonne of good stuff this week – we recommend checking out Courtney Smalley's research (@SmallsSono) on training mid-late career physicians in #POCUS. Some interesting findings and food for though – we'd love to hear your opinion. This article is one of several gems in the latest edition of the POCUS Journal – a must read for the weekend.
And as always let us know if there is something you'd like to promote or if there is something we missed.
See you next week.
Mike and Suean
P.S. – the December and last edition of Coaching Corner for the year is coming up soon. Don't miss out – sign up now – check it out.
$$ SAVE  – time is running out$$
(Promotion ends December 10th or while stock lasts | Australian customers only)
26 November
I made an ONSD trainer with a reused cheese container, some gelatin, a straw, and a spoon

Cost: 60 cents pic.twitter.com/GsZ6BL9jVR

— Aidan Baron (@Aidan_Baron) November 25, 2021
@AnnalsofEM
@AnnalsofEM
@AnnalsofEM
A Boy With Headache and Left Eye Swelling
25 November
Prepping for the last #coachingcorner of '21

Tune in & get some of the secret #ultrasoundtraining sauce from @i_c_sound

If you're a #POCUS trainer join in & share your insights – making the 🌏better one scan at a time

👇LIVE Thurs 2 Dec 7.30pm (AEDST)https://t.co/fppNfh4ZTj pic.twitter.com/fXktl1Sh2U

— Zedu #wearamask 😷 (@zedunow) November 25, 2021
New original content in https://t.co/YyLyKWN9WZ: Axillary Brachial Plexus thanks to the amazing Ultrasound Section @McGovernMedEM

View In-App or Online: https://t.co/5EuQivNJLc#FOAMed #POCUS pic.twitter.com/Qi2kAIpw47

— Tom Fadial (@thame) November 24, 2021
#IJEM #OA#POCUS for upper extremity deep venous #thrombosis in the #Emergency depthttps://t.co/zPHTz95E27@LathaGanti #FOAMed #FOAMcc #Imaging #ultrasound #augmentation #Color_doppler pic.twitter.com/68q1flVhH8

— IJEM (@IntJEmergMed) November 24, 2021
A case of painless vaginal discharge.
Come see what our authors at @EVMSedu were able to diagnose with #ultrasound! 🍼🐣#Medtwitter #EMbound #POCUS @ELS_Emerg_Med https://t.co/KpqVpPD70Y pic.twitter.com/FLaEa9oRxq

— Editors@VJEM (@EditorsVJEM) November 24, 2021
@DovePress
Amniotic Fluid Volume Estimation from 20 Weeks to 28 Weeks. Do You Measure Perpendicular to the Floor or Perpendicular to the Uterine Contour?
24 November
POCUS Journal Vol 6 Iss 2 is now available online! Read it here: https://t.co/bwb9jRPrjM#POCUSJournal #POCUS #FOAMed @amerjohri @DrGalenMD pic.twitter.com/imlKB9GnRs

— POCUS Journal (@POCUSJournal) November 23, 2021
Our new article on training Mid-late career physicians just got published! Reach out, love to hear the #POCUS world thoughts! https://t.co/xXP1EnCJRk @POCUSJournal pic.twitter.com/RpIVB6fuDr

— Courtney Smalley (@SmallsSono) November 23, 2021
Large painful groin lump, from diagnosis to treatment in 30s. Nice view of anatomical relations at end. #PoCUS #Anatomy #FOAMed @CanPoCUS @Pocus101 @UltrasoundJelly @NephroP @thepocusatlas @zedunow @sjrhem @Wilkinsonjonny @ACEP_EUS @CAEP_EUC pic.twitter.com/0z7Ssch5XV

— David Lewis (@e_med_doc) November 23, 2021
Ultraschall Med
A Study on the Prediction of Reproductive Outcomes in Frozen Embryo Transfer Cycles by Calculating the Volume of Uterine Junctional Zone with Three-Dimensional Ultrasound
Echocardiography
Unusual localization of vegetations in a native aortic valve infective endocarditis
@Crit_Care
Development and evaluation of the focused assessment of sonographic pathologies in the intensive care unit (FASP-ICU) protocol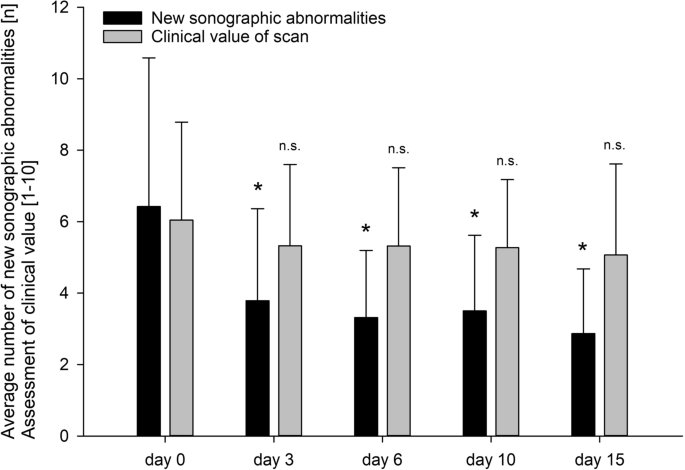 23 November
How I Do It: #POCUS for bedside diagnosis of lower extremity DVT.

Read the full article from the November issue: https://t.co/lcFBR6CNJ3 #CHESTPulmVasc pic.twitter.com/JN9j1Z9TBI

— CHEST® Journal (@journal_CHEST) November 22, 2021
Today's Tweetorial focuses on Airway #POCUS

No one wants to have to perform emergency front of neck access (eFONA) in their career! https://t.co/5yO9chjoJ3

So, why not be prepared?!

Let's talk it through..#FOAMed #FOAMcc #ultrasound #FOAMus #medtwitter #echofirst #airway pic.twitter.com/sNd1gkAyNf

— Jonny Wilkinson (@Wilkinsonjonny) November 22, 2021
@NorthwesternEM
Sono Pro Tips and Tricks for Acute Appendicitis
European Society of Human Reproduction and Embryology
Polycystic ovaries still a matter of contention in the diagnosis of PCOS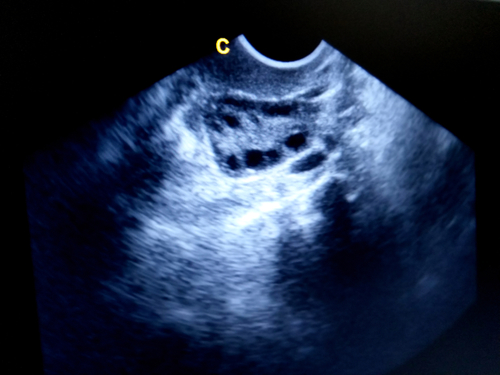 22 November
US GEL PODCAST #118!

FAST-Enhanced Physical Exam in Pediatrics – the exFAST #POCUS #FOAMus #GELJr #PEMhttps://t.co/L4CHLP71GI pic.twitter.com/fJyzZ5qk5q

— Michael I. Prats (@PratsEM) November 22, 2021
My take on the #eFAST exam. Is it still relevant? How can you use it in your particular clinical setting?https://t.co/7aSSwFiU7w#POCUS #FOAMed #FOAMus #noSonoFOMO

— Nicolas Lim (@POCUSClub) November 21, 2021
@WINFOCUS
Ultrasound at the patient's bedside for the diagnosis and prognostication of a renal colic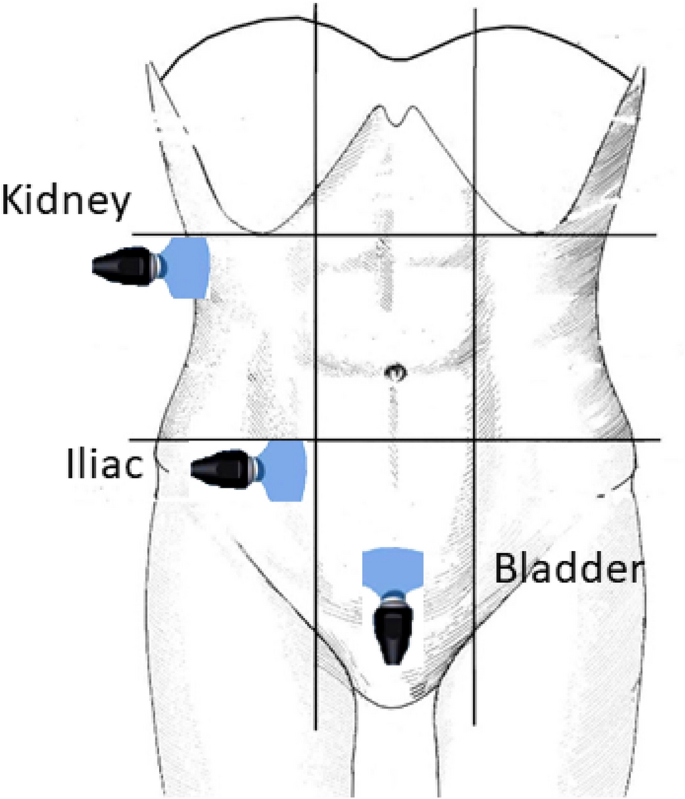 @ESICM
3D biplane versus conventional 2D ultrasound imaging for internal jugular vein cannulation

21 November
Comparison of qualitative information obtained with the echocardiographic assessment using subcostal-only view and focused transthoracic echocardiography examinations: a prospective observational study | #CJA #CJA2021 #Anesthesia #Anesthesiology https://t.co/HA2MZsdYN8 #POCUS pic.twitter.com/NwKc8aNS7E

— CJA – Canadian Journal of Anesthesia (@CJA_Journal) November 20, 2021
Pediatric Appendicitis PoCUS – Deep Dive – Spoiler alert…Don't Dive Deep – #PEMPoCUS Fellow @Loolla1988, #PoCUS, @CanPoCUS, @DalEM, @PoCUS101, @zedunow, #FOAMed https://t.co/1gOId5lbtK

— EM Saint John (@sjrhem) (@sjrhem) November 20, 2021
Tele-ultrasound guided through WhatsApp®, widely available, but before ensure:

A) Encryption is adequate with the approval of your IT department
B) The video does not involve any other patient
C) The institution allows the use of this technologyhttps://t.co/VaWTjfi7ed#POCUS

— Yale Tung Chen (@yaletung) November 20, 2021
Cardiovascular Ultrasound @BioMedCentral
Predictors of worsening TR severity after right ventricular lead placement: any added value by post-procedural fluoroscopy versus three –dimensional echocardiography?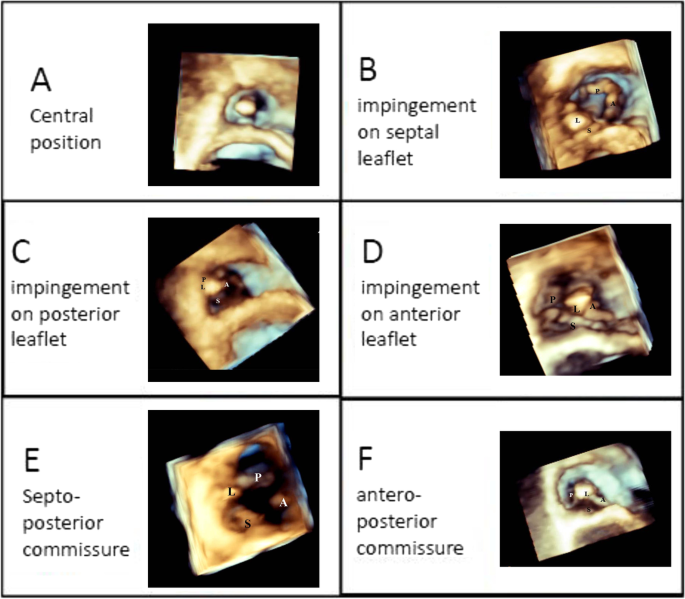 Echocardiography
Cardiac angiosarcoma: A case report and review of the literature
International Journal of Cardiology
Echocardiography in the time of Covid-19: Ultrasound enhancing agents save time and augment diagnostic information
20 November
1/ Welcome back #MedTwitter to Part 2 of #FocusPOCUS Guided LPs. Last time, we talked about the POCUS basics for LPs. Today, let's lean into the actual procedure.

First, how do we prepare the patient? pic.twitter.com/fYjdbq9Wzi

— CORE IM (@COREIMpodcast) November 18, 2021
The 3rd installment in my #FocusPOCUS #OnePager series now up. These aren't for "#POCUS experts" but for people just trying to learn the basics:
Part 1 – US basics: transducers, modes, settings
Part 2 – POCUS guided paracentesis
Part 3 – POCUS guided LP https://t.co/RqDxGVbCdI pic.twitter.com/AWgcXeikhP

— Nick Mark MD (@nickmmark) November 19, 2021
Medicine in the 21st century operates on pictures, not text. #POCUS is only useful to your colleagues and consultants if they can see the images. A picture is worth a thousand words, and likely more. @dan___kim @CJEMonline https://t.co/HOcoUg884R

— Colin Bell (@colinrbell) November 19, 2021
@SJTREM
Helicopter emergency medical services use of thoracic point of care ultrasound for pneumothorax: a systematic review and meta-analysis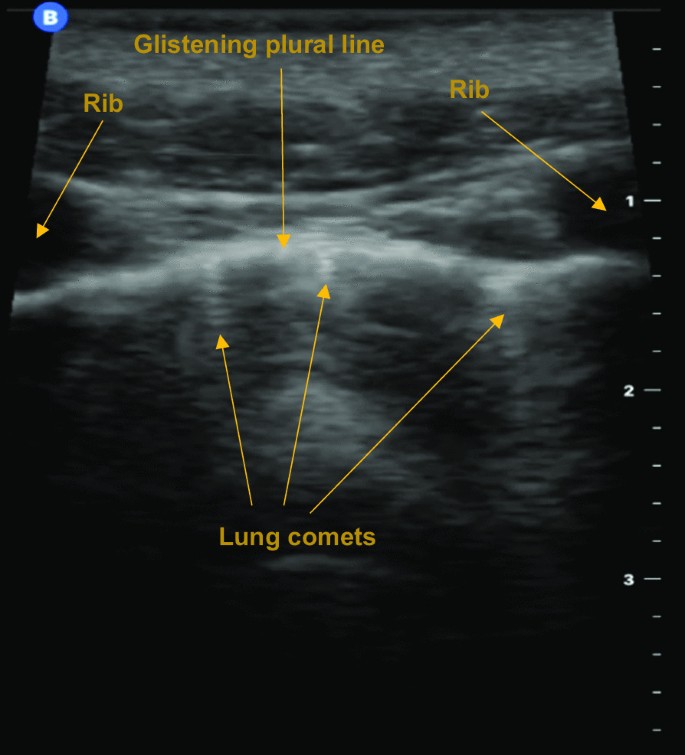 @WFUMB
Development of and Gathering Validity Evidence for a Theoretical Test in Contrast-Enhanced Ultrasound
19 November
@RAPMOnline
American Society of Regional Anesthesia and Pain Medicine expert panel recommendations on point-of-care ultrasound education and training for regional anesthesiologists and pain physicians—part I: clinical indications
American Society of Regional Anesthesia and Pain Medicine expert panel recommendations on point-of-care ultrasound education and training for regional anesthesiologists and pain physicians—part II: recommendations
Radiology Case Reports
Constrictive Pericarditis Presenting as Isolated Ascites
Krean Society of Ultrasound in Medicine
Improving the quality of breast ultrasound examination performed by inexperienced ultrasound doctors with synchronous tele-ultrasound: a prospective, parallel controlled trial
@ESICM
Basic ultrasound head-to-toe skills for intensivists in the general and neuro intensive care unit population: consensus and expert recommendations of the European Society of Intensive Care Medicine