Zedu Weekly Wrap – 9 July 2021
We're heading outback this weekend…
Well rural Victoria – which is further than we've travelled for many a moon. The 5km restriction zone that kept us housebound for such a long time means that anywhere further than the local supermarket seems an adventure!
And this will be an adventure and a half. We're taking our POCUS circus on the road to train rural doctors from all backgrounds the fundamentals of ultrasound. A bit of needle guidance, a bit of eFAST, a touch of cardiac and musculoskeletal – a veritable smorgasbord of sound. And we can't wait. We love it when we can inspire through insonation and make a real difference where it counts.
Wish us luck – we might keep driving…
See you next week?
Mike and Suean
P.S. – This month's #coachingcorner – all about the pancreas – is available free now on our website. Some great case discussion, tips and tricks from Zedu crew from around the world. Check it out – and don't forget there's a new episode on the first Thursday of the month – register here for FREE!
9 July
Check out this weeks image review on cholecystitis, courtesy of @jaffa_md! @ACEP_EUS @coreultrasound @TaotePOCUS @POCUS_Society @AafpMig @Pocus101 @IMPOCUSFocus @PracticalPOCUS pic.twitter.com/QrGXKodJWC

— TPA (@thepocusatlas) July 8, 2021
Check out the 74-item #minimalcriteria list for lung #POCUS in internal medicine which will improve education and clinical use of this tool https://t.co/z8sZfrqqj1 @IM_POCUS @JaneveDesy @nobleultrasound @aliteplo @OlszynskiP @Buchanan_MD @DRsonosRD @shanearish @G2Disrupt

— Canadian Journal of General Internal Medicine (@CJGIMJournal) July 8, 2021
8 July
Meet Sonnie: Your Ultrasound Partner! A year in the making, our new series of interactive case studies on point-of-care ultrasound education take you through a visual storytelling journey as you learn to manage various patient conditions in rural settings. https://t.co/zq1T5fymfN pic.twitter.com/hKlyVUmSIR

— UBC CPD (@UBCCPD) July 7, 2021
@MH_EMultrasound
Check out the latest view from our ultrasound lecture series: Ultrasound for Aortic Dissection by
@DanMirsch
@myESR Insights into Imaging
Quantitative ultrasound shear wave elastography (USWE)-measured tissue stiffness correlates with PIRADS scoring of MRI and Gleason score on whole-mount histopathology of prostate cancer: implications for ultrasound image-guided targeting approach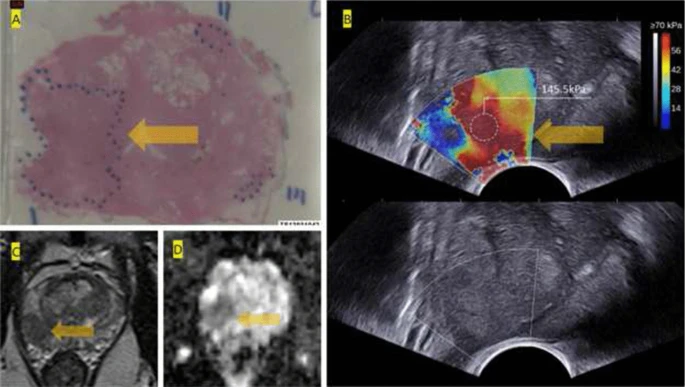 7 July
Focused Transthoracic Echocardiography in Critical Care. An introductory session with vignettes, pearls & image interpretation. Feedback welcome.#FTTE #echocardiography #pocus #SCCM #ESICM

Focused TTE in Critical Care Dr Ahmed Hegazy https://t.co/En4ibBu5hc via @YouTube

— Ahmed Hegazy (@A_F_Hegazy) July 7, 2021
Radiology Case Reports
A hyperechoic bladder-ring appearance as pathognomonic finding for emphysematous cystitis – A case report and literature review
6 July
Advanced Echo Teaching in Critical Care
Topic= Renal Ultrasound
Presented by= Dr Vijay Manivel
Link= https://t.co/zPa5X5wi0W
Pearl= "Hydronephrosis doesn't equal obstruction. Bosniak classification: any cyst with >1 septation needs further investigation".#echofirst

— echo@nepean (@echonepean) July 6, 2021
#POCUS scan times as reported in literature.#IMPOCUS #MedEd https://t.co/FuxnWovH1x pic.twitter.com/TKptZFBEYI

— NephroPOCUS (@NephroP) July 5, 2021
Cardiology Journal
The focal takotsubo syndrome presenting with the snail-like left ventricle
Radiology Case Reports
Left ventricular thrombus complicated by acute limb ischemia in a patient with HIV
@BMJ_Open
Point-of-care ultrasound-guided regional anaesthesia in older ED patients with hip fractures: a study to test the feasibility of a training programme and time needed to complete nerve blocks by ED physicians after training
5 July
What's on today's @ACEPNow?
"Tips for Performing Ultrasound-Guided Nerve Blocks in the Emergency Department" by @NagdevArun & cols.https://t.co/5GJz6NH4md#FOAMed #POCUS pic.twitter.com/je3VmB2M5F

— Manrique Umana McDermott (@umanamd) July 4, 2021
AirCare Series: Critical Care Transport Medicine (CCTM) Ultrasonography: Past, Present, and Future with @laertezz and @cincysono https://t.co/nkllrk7jBV #HEMS #FOAMEMS #FOAMed #POCUS

— UC EM Residency (@TamingtheSRU) July 5, 2021
@ASE360
Achieving Excellence in Perioperative Echocardiography for Non-Academic Practices
@DovePress
Perception of an Introductory Point-of-Care Ultrasound Course for Thai Medical Students on Emergency Medicine Rotation
4 July
Jornal de Pediatria ft @tiagohdesouza
Hemodynamic effects of increased intra-abdominal pressure in critically ill children
Insights into Imaging
Appearance of the levator ani muscle subdivisions on 3D transperineal ultrasound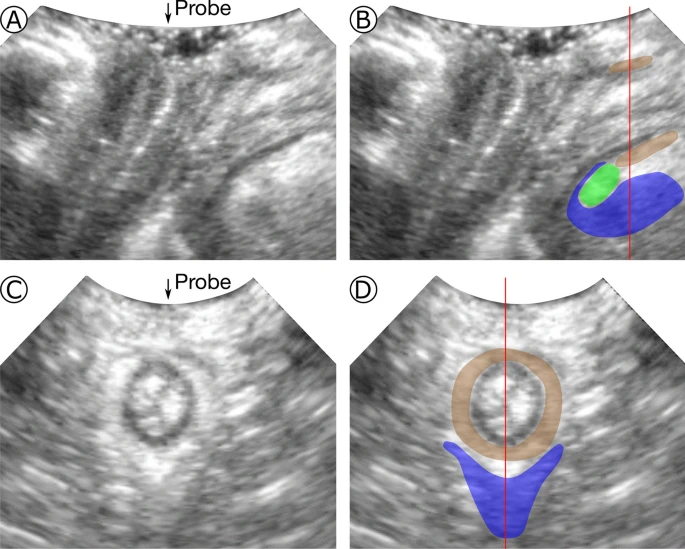 @WINFOCUS
Mean value of B-mode optic nerve sheath diameter as an indicator of increased intracranial pressure: a systematic review and meta-analysis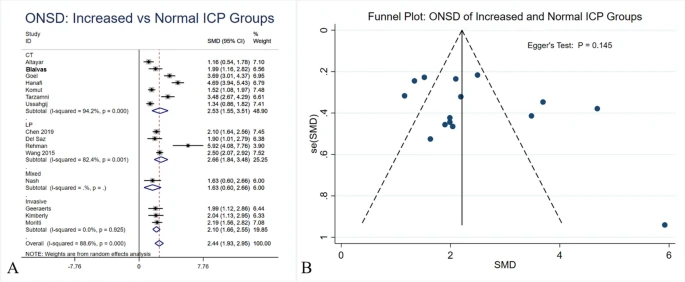 @WFUMB
Diagnostic Value of Ultrasound in Children with Discoid Lateral Meniscus Using Either an Intracavitary Convex Array Probe or a Linear Array Probe
3 July
#Intussusception is a common surgical emergency in infants, with #POCUS considered one of the best methods of diagnosis. This study compared surgeon-performed US to radiologist-performed US to examine its diagnostic accuracy: https://t.co/T6crbjPSHC@ria_dancel @amerjohri #FOAMed pic.twitter.com/OvxuBSt3aM

— POCUS Journal (@POCUSJournal) July 2, 2021
@AIUMUltrasound
Lung ultrasound findings in hospitalized COVID-19 patients in relation to venous thromboembolic events: the ECHOVID-19 study
@DOVEPress
Comparison of Ultrasound-Guided Modified BRILMA Block with Subcostal Transversus Abdominis Plane Block for Postoperative Analgesia in Laparoscopic Cholecystectomy – A Randomized Controlled Trial
@AJKDonline
Lung Ultrasound to Diagnose Pulmonary Congestion Among Patients on Hemodialysis: Comparison of Full Versus Abbreviated Scanning Protocols
@ISUOG
Application of an individualized nomogram in first-trimester screening for trisomy 21
@nresearchnews
Quantitative analysis of in-vivo microbubble distribution in the human brain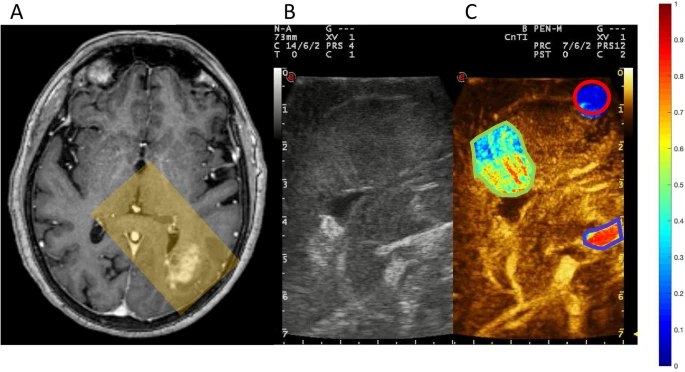 @EMNews
The Speed of Sound: Diagnosing COVID-19 with Ultrasound
@DAICeditor
Ultrasound Contrast Agents Greatly Aids in Complex Congenital Heart Imaging
@DAICeditor
Echocardiography Related COVID-19 Research Presented at ASE 2021