Zedu Weekly Wrap – 1 October 2021
It's October already …
and daylight saving is upon us – which means we're on the road to summer! We're all hoping that this – in conjunction with high vaccination rates – means things may seem a little more hopeful than recent events suggest. We have everything crossed.
Another week of ultrasound tips and treasures from all around the world – even if you can't travel, the knowledge can travel to you.
And as always -if you have something coming up you'd like to add or a gem we may have overlooked – let us know.
See you next week.
Mike and Suean
P.S. – The next Coaching Corner will be Zooming to you on Thursday October 7 at 7.30pm – came and join us.
1 October
Point-of-care-ultrasound ( #POCUS ) in Canadian hospitals during the #COVID19 pandemic: a cross-sectional survey | #CJA #Anesthesia #Anesthesiology https://t.co/YdSTpWO4Bl pic.twitter.com/weZEGsFC9U

— CJA – Canadian Journal of Anesthesia (@CJA_Journal) September 30, 2021
30 September
Check out the latest video from our ultrasound lectures series! Dr. Sandy Werner (@SLWerner_EM) has a conversation with our residents about thoracic ultrasound. https://t.co/01EOTygtJd#POCUS #Ultrasound #Trauma #MetroEUS @MetroHealth_EM @metrohealthCLE pic.twitter.com/T7GymEBpKd

— MH_EMUltrasound (@MH_EMultrasound) September 29, 2021
#Ultrasound-guided IV placement is an essential skill for #EMdocs, but there's wide practice variability. @CMPreik & @NAshenburg (@StanfordEMED) outline best practices including site selection, positioning, technique, sterility, etc.
🔗https://t.co/cE8syJVevJ#POCUS @ACEPNow pic.twitter.com/u8X3BZYSYK

— ACEP Ultrasound (@ACEP_EUS) September 29, 2021
#POCUS is excellent for ruling out pneumothorax but watch out for delayed pneumothorax hours post-procedure. Consider repeat US before sending home on same day. @Kproud07 @DocAbedi https://t.co/hODyvtbSFn

— Nilam Soni (@nilamjsoni) September 29, 2021
@PLOSOne
Left ventricular longitudinal strain variations assessed by speckle-tracking echocardiography after a passive leg raising maneuver in patients with acute circulatory failure to predict fluid responsiveness: A prospective, observational study
@PLOSOne
Reliability of ultrasonographic measurement of muscle architecture of the gastrocnemius medialis and gastrocnemius lateralis
29 September
Recording of tonight's @Neph_SIM Nephrons #POCUS in #Nephrology session with @NephroP:https://t.co/7Kh07rd8J3#FOAMed #MedEd pic.twitter.com/BSg7hVw7Di

— Samira Farouk, MD, MS, FASN (@ssfarouk) September 29, 2021
Call us old fashioned, but when it comes to #POCUS we still think books are the best

We've had many ask for recommendations, so we've put together a list across a range of #ultrasound topics

👇Check them outhttps://t.co/onHOLbM9xt

What #ultrasound book can't you live without? pic.twitter.com/2AaPq0Yn5E

— Zedu #wearamask 😷 (@zedunow) September 29, 2021
Echocardiography: A Journal of Cardiovascular Ultrasound and Allied Techniques
Pulmonary valve sarcoma in patient with coronavirus disease of 2019 (COVID-19), mimicking pulmonary thromboembolism, a very rare case
28 September
This is our mini case series on the use of ultrasound enhancing agents (contrast) to facilitate TTE in patients with open chest following cardiac surgery at @BartsHospital ACCU. One patient was on ECMO @bartspom #echofirst #POCUS @FOAMecmo @JCVAonline https://t.co/uc65YQaIEg

— Hazem Lashin (@drhazemlashin) September 28, 2021
https://t.co/pJr2sCkN4Z Check out our most recent #NUEMblog on SonoPro Tips and Tricks for Pulmonary Embolism!

— Northwestern EM (@NorthwesternEM) September 27, 2021
@ucsdsono
Can Junior EPs Use E-Point Septal Separation to Accurately Estimate Left Ventricular Function?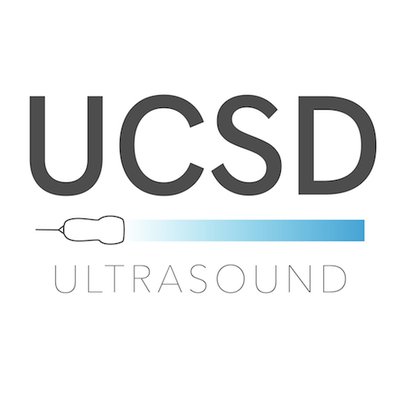 Cardiovascular Ultrasound
Echocardiographic assessment of diastolic dysfunction in elderly patients with severe aortic stenosis before and after aortic valve replacement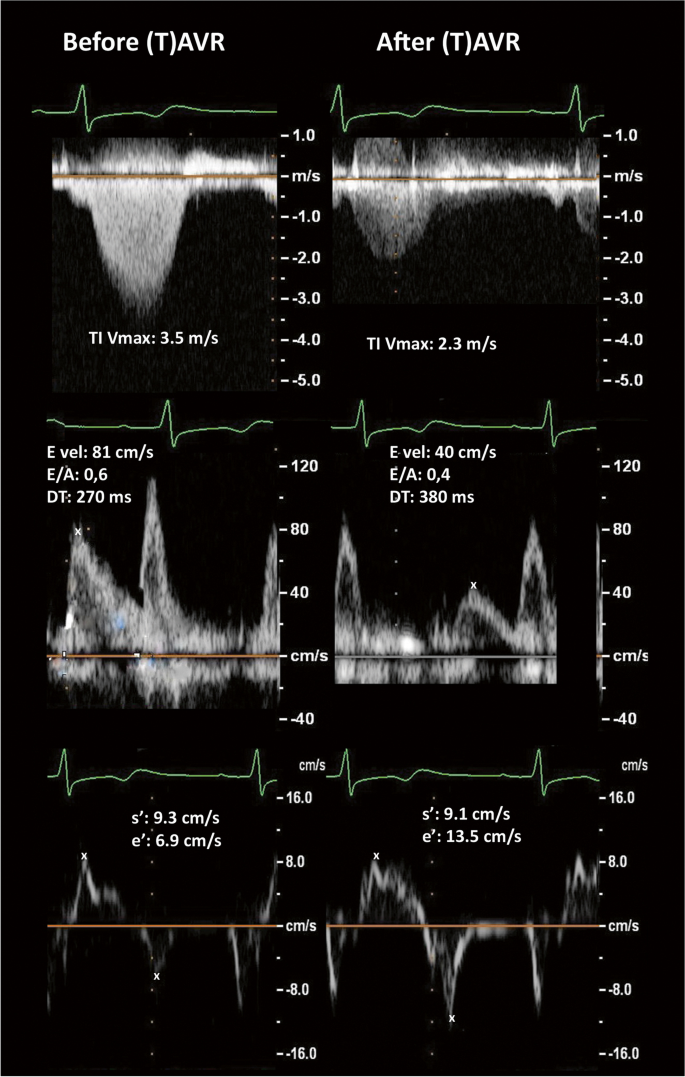 27 September
Insights into Imaging
Triple guidance of choledochoscopy, ultrasonography, and computed tomography facilitates percutaneous catheter drainage of infected walled-off necrosis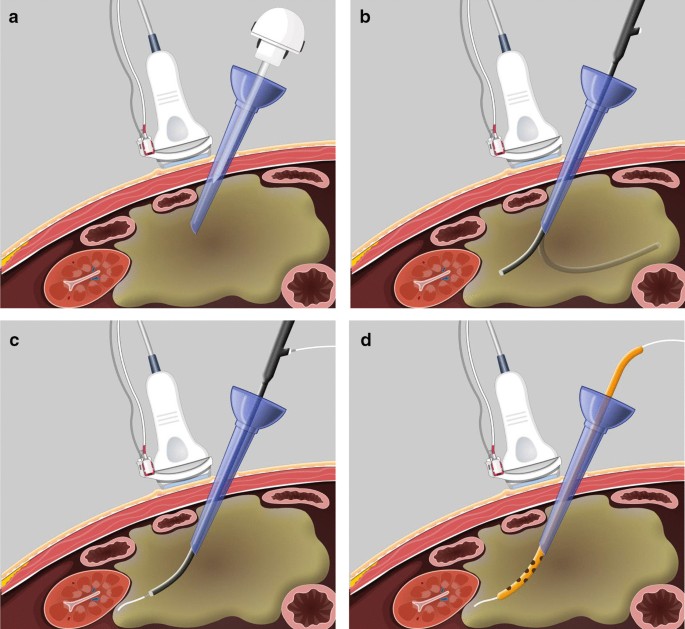 @WINFOCUS
The ultrasound competency assessment tool for four-view cardiac POCUS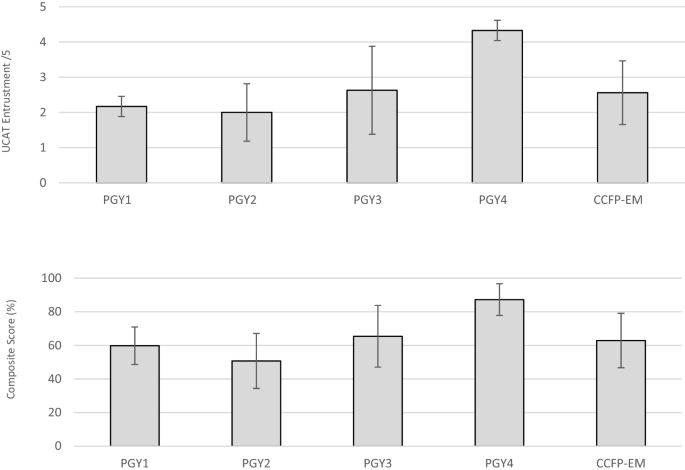 @PratsEM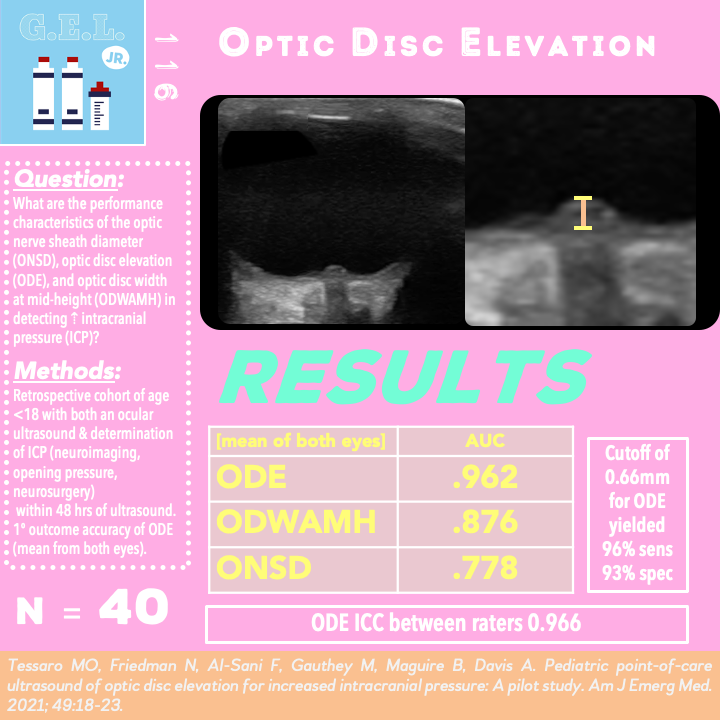 @emdocsdotnet
Pulmonary embolism: Why do we miss it, and how do we get better?

26 September
Umbilical Artery Doppler https://t.co/d2ylrLEtds

— Sonographic_Tendencies (@trigeminy_henry) September 25, 2021
25 September
Point-of-care echocardiography and thoracic ultrasound in the management of critically ill patients with COVID-19 infection: experience in three regional UK intensive care units https://t.co/Nc83OdVLzP@icu_dave @gillies_mike @hannahpreston91 @hughgifford

— Helen Jordan (@HelenJordan85) September 25, 2021
EM@3AM: Penile Fracture #FOAMed @EMHighAK @long_brit https://t.co/aBvioJa5WV

— emDOCs Team (@emdocsdotnet) September 25, 2021
No fluoro, no problem #POCUS @WVUMedSchool @WVUEmergencyMed @wvuemeducation @WVU_Ultrasound @ACEP_EUS @SAEMAEUS @AIUMultrasound @SCUFellowships @WINFOCUS https://t.co/1masovzJzL

— Joseph Minardi (@jminardi21) September 25, 2021
New 5 Min Sono vid: The Rotator Cuff Exam (now with the correct link)!https://t.co/lp6B4T0BW9

Peer review by @EDMSKdoc and Dr. Jeremiah Ray
#FOAMed#POCUS Q-bank here: https://t.co/FcoFRoOFyf…

Sound & Surf San Diego Conference registration here: https://t.co/SWxjbUo2MG pic.twitter.com/NVpmQNtVYb

— Jacob Avila (@coreultrasound) September 24, 2021
SUCH an honor to share stories, photos & why of the incredible @JaniceBoughton, who has taught & practiced w #POCUS around 🌍 "It's been nearly 10 years since I started learning ultrasound and I'm still excited about it. A nerd even. It makes me happy." https://t.co/pkBR1OKi0u pic.twitter.com/csOrY2T3sj

— FacesOfPOCUS (@POCUSfaces) September 24, 2021
For the #POCUS educators out there, awesome video on how to build your own sono-friendly thoracentesis phantom. Nice work Dr. Alnuami! https://t.co/VvmeEenLDV@mghedus @HamidShokoohiMD @laurenselame

— Andrew Liteplo (@aliteplo) September 24, 2021
@CriticalCareNow
POCUS TO ASSESS FOR VENOUS CONGESTION: PART I
@Crit_Care
Feasibility of machine integrated point of care lung ultrasound automatic B-lines tool in the Corona-virus 2019 critical care unit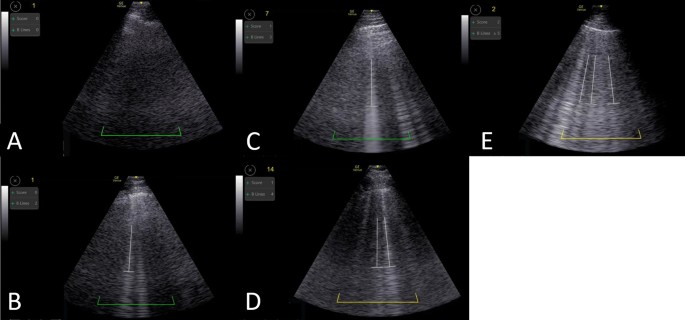 @BMJOpen
Contribution of lung ultrasound in diagnosis of community-acquired pneumonia in the emergency department: a prospective multicentre study
@DOVEPress
Creating an Ultrasound Scholarly Concentration Program for Medical Students
@AIUMUltrasound
Lung Ultrasound in Patients With SARS-COV-2 Pneumonia: Correlations With Chest Computed Tomography, Respiratory Impairment, and Inflammatory Cascade
@AIUMUltrasound
Ultrasound Evaluation for Extremity Deep Vein Thrombus in COVID-19-Positive Patients: Exam Positivity Rate and Association With D-Dimer Level

@NaturePortfolio
Non-invasive diagnosis of deep vein thrombosis from ultrasound imaging with machine learning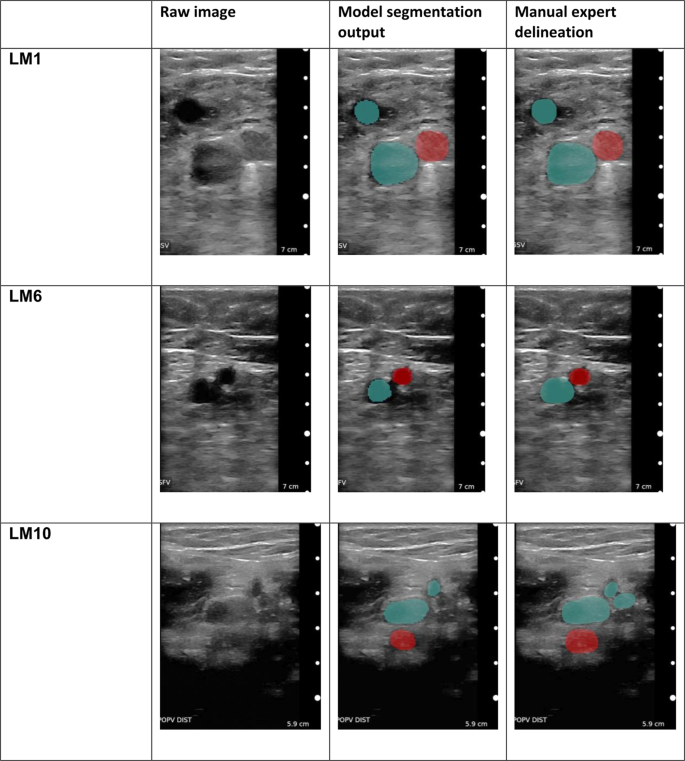 Insights into Imaging
A semiquantitative color Doppler ultrasound scoring system for evaluation of synovitis in joints of patients with blood-induced arthropathy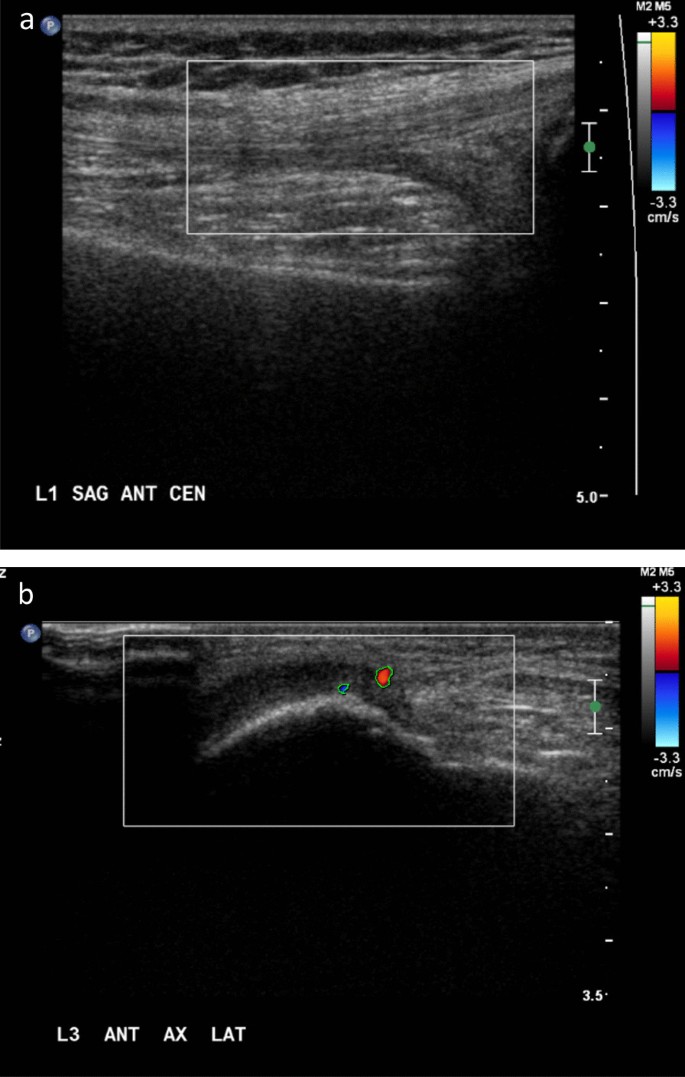 Diabetes Research and Clinical Practice
Comparison of Quantitative Ultrasound of Calcaneus and Dual Energy X-ray Absorptiometry in Measuring Bone Density and Predicting Fractures in Patients with Diabetic Polyneuropathy: A Prospective Cohort Study
Echocardiography: A Journal of Cardiovascular Ultrasound and Allied Techniques
Left ventricular global longitudinal strain in COVID-19 recovered patients
Echocardiography: A Journal of Cardiovascular Ultrasound and Allied Techniques
Right ventricular free wall strain in acutely decompensated heart failure patients with ischemic and non-ischemic cardiomyopathy
@BMJOpen
Prevalence and significance of pulmonary disease on lung ultrasonography in outpatients with SARS-CoV-2 infection
@PedRadJournal
Point-of-care ultrasound: reply to Andronikou et al. and Györgyi et al

Wonderful Engineering
These New Drug-Delivery Robots Are Powered By Ultrasound