Zedu Weekly Wrap – 24 September 2021
A RoadMap to covid normal was announced last Sunday …
and while the chickens are most definitely not being counted – given that the virus and spreader events can change things in a flash – we're ever hopeful that the end of October will see the return of face-to-face teaching. Or more correctly, mask-to-mask.
So while we're gearing up, we're all the while cognisant that we'll have to remain nimble, flexible and patient – just as you have been with us!
Something for everyone in this week's list of free ultrasound resources, with lung ultrasound still generating a lot of research.  For the physics nuts out there we've included a piece from Loughborough University that talks about ultrasound at the atomic level!
And as always -if you have something coming up you'd like to add or a gem we may have overlooked – let us know.
See you next week.
Mike and Suean
P.S. – Spread the word and join on our free Coaching Corner on the first Thursday of the month – the more the merrier.
24 September
@PLOSOne
Reliability of ultrasound in evaluating the plantar skin and fat pad of the foot in the setting of diabetes
23 September
Scientists from Loughborough and the @UniofNottingham used picosecond ultrasonics to measure the strength of atom bonding within material.

This measurement revealed that the speed of sound depends on the structure it is travelling through.

Read: https://t.co/o2MXnf6QPy pic.twitter.com/HFT3BgckZI

— Loughborough University (@lborouniversity) September 21, 2021
Preach! @sunnydmtierney at @AAIMOnline #APDIMOnline21 #APDIMPOCUS21 pic.twitter.com/LvKaCqUQtf

— Renee Dversdal (@DRsonosRD) September 22, 2021
Check out the latest video from our ultrasound lectures series. Ultrasound Fellow Dr. Greg Stoner discusses the use of the Serratus Anterior Plane Block for patients with rib fractures. https://t.co/fPfxsle61r#POCUS #Ultrasound #MetroEUS #FOAMed #FOAMus #MedTwitter. pic.twitter.com/e7izcrIqMp

— MH_EMUltrasound (@MH_EMultrasound) September 22, 2021
Core Ultrasound Image Review, Episode 18!

This week, @EMedCurious and Jacob sit down to discuss some choice cases.

Check it out here: https://t.co/MXlWeLRaK5#FOAMed#POCUS Q-bank here: https://t.co/FcoFRox4GH
Sound & Surf Conference rego here: https://t.co/SWxjbUFEbg pic.twitter.com/3m70PNXK21

— Jacob Avila (@coreultrasound) September 22, 2021
@SmithsonianMag
A Brief History of the Sonogram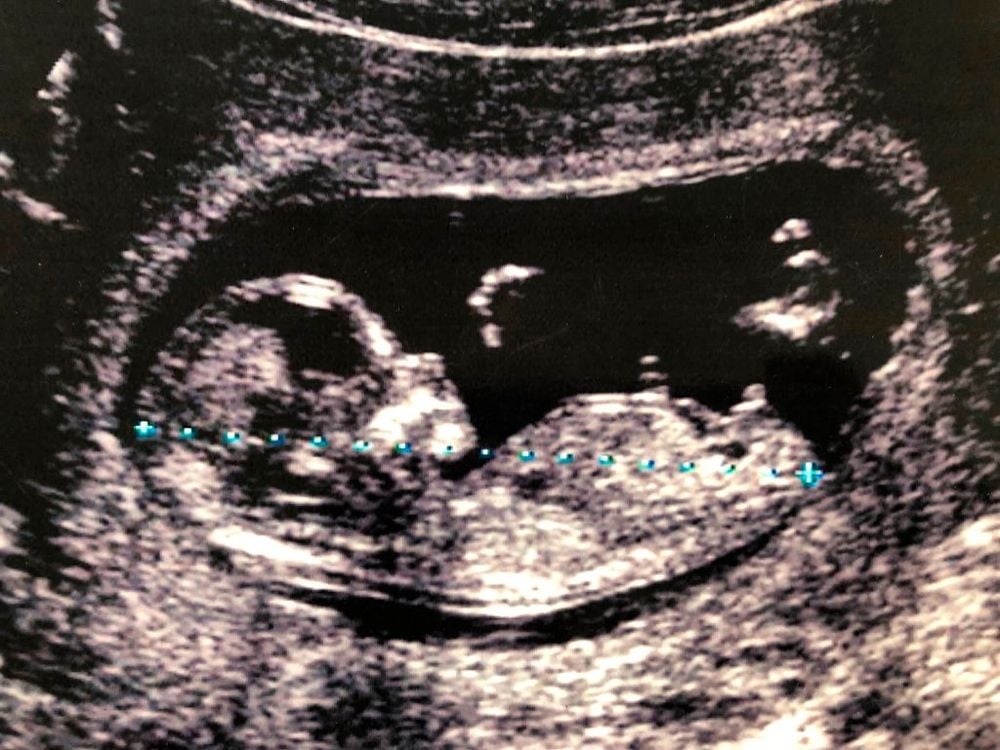 @escardio
Level 1 of Entrustable Professional Activities in adult echocardiography: a position statement from the EACVI regarding the training and competence requirements for selecting and interpreting echocardiographic examinations
@escardio
Differences in mitral valve geometry between atrial and ventricular functional mitral regurgitation in patients with atrial fibrillation: a 3D transoesophageal echocardiography study
22 September
@IARS_Journals
Intraoperative Focused Cardiac Ultrasound for Assessment of Hypotension: A Systematic Review
21 September
@IMPALA_NIHR @wwradiology @patscommunity @ReSoKKenya
Point of care ultrasound in acutely breathless patients-A qualitative study of the enablers and challenges in a teaching hospital in Kenya https://t.co/geA6GslUFq

— Wanjiku Kagima (@wanjiku_kagima) September 21, 2021
SCAPE (Sympathetic Crashing Acute Pulmonary Edema) – fresh chapter!
📸 vicious cycle ➡️ rapid deterioration ("flash edema")
📸 bedside dx based on history & POCUS
📸 key tx = CPAP/BiPAP & nitroglycerine gtt (high pressures & high doses). take no prisoners.https://t.co/Of9rxFhCoP pic.twitter.com/mTTPzoYZj6

— 𝙟𝙤𝙨𝙝 𝙛𝙖𝙧𝙠𝙖𝙨 💊 (@PulmCrit) September 21, 2021
NEW EPISODE!!

Join me as I talk POCUS IN PEM with experts Dr. Rachel Rempell [CHOP] and Dr. Adam Sivitz [Children's Hospital of NJ]

Podcast website: https://t.co/gg2j9R5IqA https://t.co/mvOnAuPZej

— Robert Belfer, MD (@RobertBelferMD) September 22, 2021
New Podcast : Lung ultrasound in the ICU – Rob Arntfieldhttps://t.co/HirIT12xF8#pocus #medtwitter #FOAMed #intensivist #icu #intensivecare #criticalcare pic.twitter.com/DZ11pqkeot

— Osler Community (@Osler_community) September 21, 2021
@BMJ_Open
Protocol for the e-POWUS Project: multicentre blinded-randomised controlled trial of ultrasound speed choice to improve sonography quality in pregnant women with obesity
@AIUMUltrasound
Pediatric Contrast-Enhanced Voiding Urosonography Tips
@PedRadJournal
Ultrasound assessment of glenohumeral dysplasia in infants

20 September
Erector spinae plane block (ESPB) for multiple posterior rib fxs. Trauma societies recommend epidural anesthesia for multimodal pain control, but this rarely happens in the ED (<5% of the time). Here is an alternative that can help your patients.https://t.co/epYn5ULOPU pic.twitter.com/5uCXKqJg2I

— Arun Nagdev (@NagdevArun) September 20, 2021
Nerve Block Talks w/ @NagdevArun episode 3! In this epi, we discuss a plethora of blocks, and even some shoulder stuff!

Check it out here: https://t.co/BQQIGQHlkA#FOAMed#POCUS Q-bank here: https://t.co/FcoFRoOFyf
Sound & Surf Conference rego here: https://t.co/50tPnivfXe pic.twitter.com/Ea51AdV9sL

— Jacob Avila (@coreultrasound) September 20, 2021
Brand new FoE-1 video lecture looking at the challenges of trying to use focused echo to predict the response to changes in circulating volume. https://t.co/dsCRCKmqeq

— Foundations of Echo (@EchoFoundations) September 19, 2021
New blog post!! 🥳

E-FAST protocol 😃 #ultrasound #POCUS #ecografia #MedEd #FOAMed

E-FAST protocol https://t.co/qA45Hfsx93 vía @pocketultrasou1

— Lola Lorenzo (@pocketultrasou1) September 21, 2021
@DovePress
The Role of a Handheld Ultrasound Device to Facilitate Remote Learning for a Point-of-Care Ultrasound Certificate Program
@CMAJ
Bedside ultrasonography for the diagnosis of pneumonia
19 September
Advanced TTE Applications in Critical Care.

Focus of talk is #Doppler techniques (continuous & pulse wave) for cardiac output & valve assessment.@smahdy1965 #FTTE #echocardiography #pocus #foamed #Doppler #cardiacoutputhttps://t.co/X85gBOjDrh

— Ahmed Hegazy (@A_F_Hegazy) September 19, 2021
You don't want to miss this webinar! We have Peter Bonadonna, a veteran paramedic having 42 years of metropolitan and rural EMS experience. He's discussing the importance of using POCUS in emergency medical services. https://t.co/IFoR2mvXMD#POCUS #ultrasound #MedEd

— POCUS Certification Academy (@POCUSAcademy) September 22, 2021
He's too humble to humble-brag so we'll do it for him: Dr Perice just gave an AMAZING lightning talk #SCUF2021 presenting his ultrasound app which he developed 'between shifts' in residency pic.twitter.com/t4tG1HNDqO

— MaimoUltrasound (@MaimoUltrasound) September 18, 2021
we found the link!! https://t.co/idC3q8KgfW

— Society of Clinical Ultrasound Fellowships (@SCUFellowships) September 18, 2021
Journal of Clinical Ultrasound
Increased intracranial blood flow velocity following mechanical thrombectomy in treatment of acute stroke precedes reocclusion
18 September
Common M-mode measurements obtained from the parasternal long-axis view #echofirst #POCUS #MedEd
Courtesy: Thoracic key https://t.co/Xscn3o9jMc pic.twitter.com/uCgdZyxqEy

— NephroPOCUS (@NephroP) September 18, 2021
🚨💻 #CALL 💻🚨

The @ReieSmme of @SMMEAC invites you to send your original paper, reviews and cases reports on #Ultrasound #POCUS in the #Emergency Department

Instructions at: https://t.co/T1cv2M97F7

Opening: September 2021
Closing: December 2021#OpenAccess pic.twitter.com/ohplKD08Be

— REIE – SMME (@ReieSmme) September 18, 2021
This week's @VaveHealth CMO vid of the week shows a few quick picks from "Cutsuit week" the awesome intensive simulation week discussed in Weds's EduCast, more here! https://t.co/dFSHGNUSmp Was a great discussion and wonderful to teach #POCUS as always! pic.twitter.com/crHYpfKcAd

— Renee Dversdal (@DRsonosRD) September 17, 2021
Nutcracker syndrome and phenomenon… pic.twitter.com/ZcuxffE01D

— Sonographic_Tendencies (@trigeminy_henry) September 17, 2021
@Crit_Care
Lung ultrasound in a tertiary intensive care unit population: a diagnostic accuracy study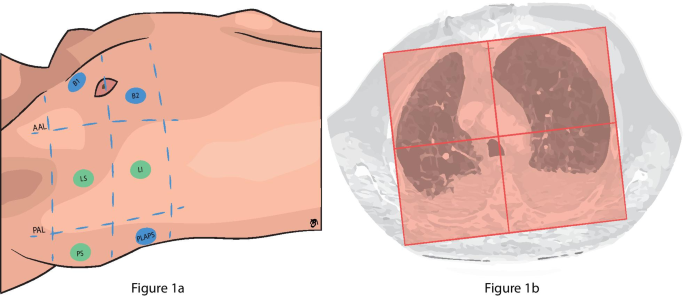 @DovePress
Standardized Ultrasound Diagnosis of Nuchal Cord
@AIUMUltrasound
Lung Ultrasound in Patients With SARS-COV-2 Pneumonia
International Journal of Chronic Diseases
Point-of-Care Ultrasound (POCUS) in the Field of Diabetology