Zedu Weekly Wrap – 12 November 2021
It's a milestone day today…
one entire week without a new natural or medical disaster befalling us! With all the signs of climate change hitting us simultaneously over the past little while, we have seriously considered mounting our own delegation to COP26 Glasgow.
Plenty of ultrasound goodness this week. We've just uploaded the November edition of Coaching Corner where Allan outlined ways ultrasound can replace x-ray in day to day practice. Awesome cases and examples – check it out.
And as always let us know if there is something you'd like to promote or if there is something we missed.
See you next week.
Mike and Suean
$$ SAVE $$
(Promotion ends December 10th or while stock lasts | Australian customers only)
12 November
Lung #POCUS in the early identification of severe #COVID19.

Combined with PaFi can identify higher risk patients (Rho -0.897):
– ICU admission
– Requiring mechanical ventilation
– Longer hospital stay
– Mortality

Time to implement its routine use? https://t.co/JwcWxlJRhG pic.twitter.com/ph281Tlori

— Yale Tung Chen (@yaletung) November 11, 2021
Check out our latest video about #POCUS to evaluate the gallbladder by @mtabbut.https://t.co/lCKJWF2PVA#metroEUS #Ultrasound #FOAMed #FOAMus

— MH_EMUltrasound (@MH_EMultrasound) November 11, 2021
11 November
Hypotensive Patient Got you Stumped 🙄? Learn the RUSH Exam 🚀 to Solve the Problem! #POCUS

Learn:
1⃣What the RUSH Exam is
2⃣The HI MAP Mnemonic
3⃣Ultrasound pathology that causes Hypotension

✅ New Post
🔗👉https://t.co/8Ay4qWKXz8#medtweetorial 👇 (1/n) pic.twitter.com/9umNBvhlN8

— POCUS 101 (@Pocus101) November 10, 2021
Did you miss the BSGE/BSGI/BMUS Virtual Webinar on Imaging for Endometriosis in July? This playlist contains the talks given https://t.co/2YrEirKRjq@TheBSGE @BSGInews @BMUS_Ultrasound

— GynaecologyUSS (@GynaecologyUS) November 9, 2021
@trigeminy_henry
Arterial Duplex/Doppler Sonography of the Upper Extremities
@The_EMDaily
Critically Appraised Topic: Does Ultrasound-assisted Lumbar Puncture reduce the number of LP attempts and adverse outcomes in Emergency Department Patients?
@JACEPOpen
Seeing the unseen with superb microvascular imaging: Ultrasound depiction of normal dermis vessels
@NephroP
Utility of portal venous Doppler in the assessment of fluid status in end‑stage kidney disease: think beyond IVC ultrasound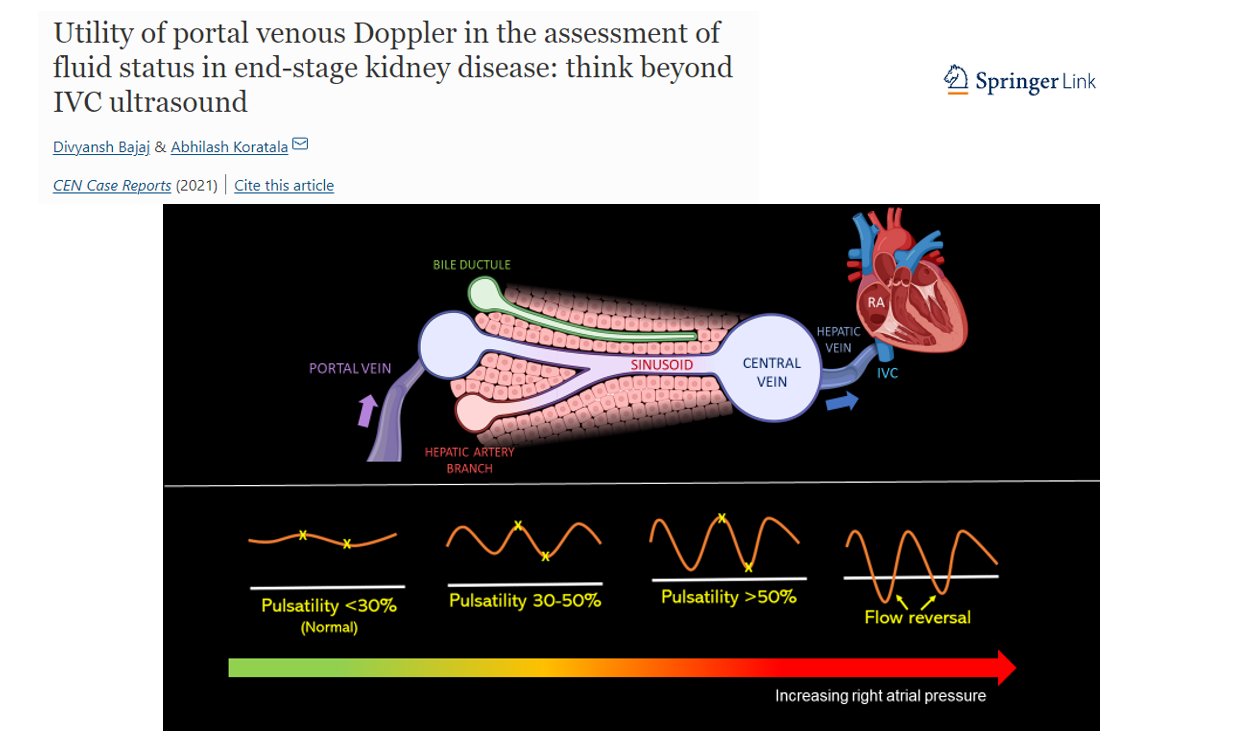 @ContempOBGYN
Do you need to review the images of an ultrasound study?

@DovePress
Clinical Value of Shear Wave Elastography Color Scores in Classifying Thyroid Nodules
Radiology Case Reports
Hepatic artery pseudo-aneurysm rupturing into hepato-gastric fistula, a rare cause of massive upper gastrointestinal hemorrhage: Case report
10 November
The Speed of Sound: How to Assess Volume Status with #VExUS
By @EMNSpeedofSound

Article https://t.co/Ca9Yb6NpfU

Video supplements https://t.co/VCxf1Pi8vl#POCUS #ultrasound #MedTwitter #ultrasoundtraining

— Zedu #wearamask 😷 (@zedunow) November 9, 2021
Proposed algorithm for echo-guided assessment of hypoxaemia

Find more here

P.S: Remember to use all these info carefully within the clinical context #cardiotwitter #echofirst #POCUS pic.twitter.com/0XJiToQsBB

— Hatem Soliman, FASE, FEACVI, FHEA (@hatemsoliman) November 9, 2021
@CASEfromASE
Left Subclavian Artery Isolation with Right Aortic Arch and D-Transposition of the Great Arteries
Ultraschall in der Medizin
Quality Requirements for gynecological ultrasound examinations of DEGUM level II – Recommendations of the Sections/Working Groups Gynecology and Obstetrics of DEGUM, ÖGUM and SGUM
9 November
I started a substack on medical innovation. We need more positivity. More excitement for the future of healthcare. Not just soon and gloom. The first post is a summary and excerpts from my book @POCUS_Manifesto https://t.co/z1YmlEFBNk

— Dr. Larry Istrail (@dr_larryi) November 8, 2021
Lung Ultrasound for the diagnosis of Cystic Fibrosis pulmonary exacerbation. @thecfphysio @acpcf @TheACPRC @JayneTrott1 @naj_rahman https://t.co/9vn1VL4qtE pic.twitter.com/tfx8Zwev1b

— Simon Hayward (@sonophysio) November 8, 2021
@BioMedCentral Cardiovascular Ultrasound
2D-echocardiography vs cardiac MRI strain: a prospective cohort study in patients with HER2-positive breast cancer undergoing trastuzumab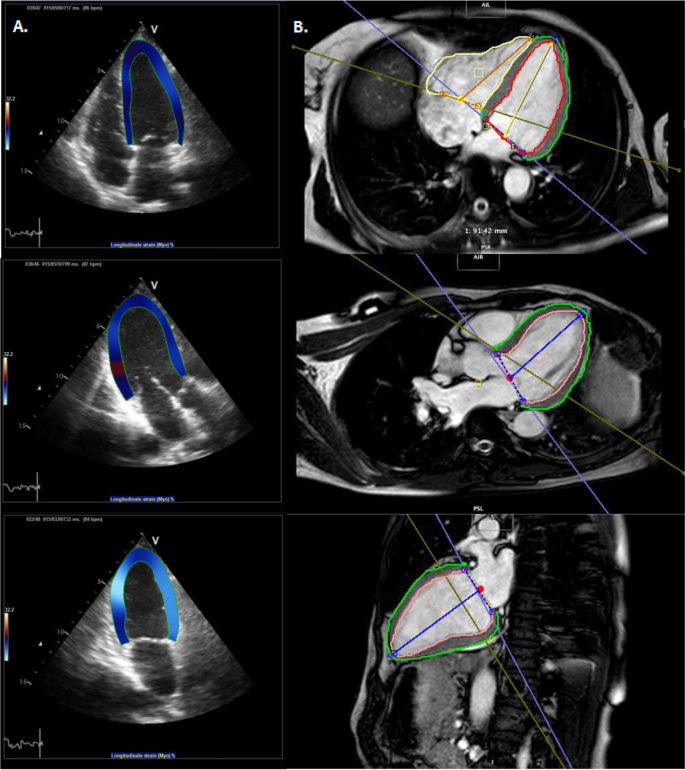 8 November
OUR CONVERSATION on #POCUS and #EmergencyMedicine is posted!

—https://t.co/cChHMcMhqA
—Follow @UPAndo6 and creators @EvaTH_EM @SisiZepeda @DraHuerta09 #MandeepDhillon
—https://t.co/sAZdnnLbzI

— Resa #GetVax Lewiss MD (@ResaELewiss) November 7, 2021
@TheSDMS Journal of Diagnostic Medical Sonography
Ophthalmic Sonography: Through the Lens of a Sonographer
7 November
We're approaching that most wonderful time of the year 🎅🤶🎄

Spoil yourself or that special #POCUS fan in your life with one of the many #ultrasound books from our 🔥newly updated catalogue🔥

No limits to gifting – you can be naughty or nice 👿😇https://t.co/onHOLbM9xt pic.twitter.com/Nj5xCKOFAv

— Zedu #wearamask 😷 (@zedunow) November 7, 2021
6 November
Want to witness something like you've never seen before?!

Want to see what we all got up to with drama AND #POCUS integration?

Register now..it all kicks off November 18th!https://t.co/E3YyTto7Gb@GEHealthcare #FOAMed #FOAMcc #medtwitter #foamus @amit_pawa @casualtysrus pic.twitter.com/0Vz93dN93x

— Jonny Wilkinson (@Wilkinsonjonny) November 6, 2021
@ASE360
Ventricular Changes in Patients with Acute COVID-19 Infection: Follow-Up of The World Alliance Societies of Echocardiography (WASE-COVID) Study
@PedRadJnl
Acute appendicitis and SARS-CoV-2 in children: imaging findings at a tertiary children's hospital during the COVID-19 pandemic

@PedRadJnl
Imaging of congenital genitourinary anomalies

@JACEPOpen
Early pregnancy loss in the emergency department, 2006–2016

@NephroP
Point of care venous Doppler ultrasound: Exploring the missing piece of bedside hemodynamic assessment
@CI_Journal
Radiologist-patient consultation of imaging findings after neck ultrasonography: An opportunity to practice value-based radiology
@ScienceMagazine
Flexible Doppler ultrasound device for the monitoring of blood flow velocity
@BreastImaging
Axillary Ultrasound Evaluation in Breast Cancer Patients: A Multidisciplinary Viewpoint and Middle Ground
@DovePress
Effect of Ultrasound-Guided Thoracolumbar Interfascial Plane Block on the Analgesic Requirements in Patients Undergoing Lumbar Spine Surgery Under General Anesthesia: A Randomized Controlled Trial
@downeastem
ULTRASOUND OF THE MONTH – IS YOUR PROBE MARKER SWITCHED?
@AnnalsofEM