Zedu Weekly Wrap – 15 October 2021
A busy week preparing…
as the vaccination rates increase and we ready ourselves for a reopening. Even with covid case numbers rising we are increasingly optimistic that our roadmap timelines for October will be met.
However we are all the while cognisant of the incredible strain that the health sector is under to allow us these freedoms – and for that we are truly grateful. We'll honour you all in the best way we can – by ensuring that we run a covid safe environment and deliver the best in ultrasound education.
An interesting article in this week's mix – see if you can spot it on 11 October. We'd be interested to hear your thoughts…
And as always -if you have something coming up you'd like to add or a gem we may have overlooked – let us know.
See you next week.
Mike and Suean
P.S. – October's Coaching Corner  on B-Mode cardiac imaging is online and ready for your viewing pleasure – check it out.
15 October
Serratus plane blocks is a favorite for thoracic trauma. The plane opens up like butter, & it's easy to place a catheter here too. Who's using these for ribs fractures? #blocktober #DukeRAP (4/5) @elboghdadly @scahq @zedunow @nelkassabany https://t.co/gmU0tP9nWb

— Jeff Gadsden (@jeffgadsden) October 14, 2021
@ISUOG
Development and validation of a model for prediction of placental dysfunction-related stillbirth from maternal factors, fetal weight and uterine artery Doppler at mid-gestation
@PedRadJournal
Ultrasound imaging of preterm brain injury: fundamentals and updates

14 October
It's day 13 of #blocktober and today's block is the popliteal sciatic, a workhorse technique that has a ton of indications. Nothing is as satisfying as watching the sheath fill up with local anesthetic as you inject. What role does it have in your practice? #DukeRAP pic.twitter.com/aRRGcB5sTN

— Jeff Gadsden (@jeffgadsden) October 13, 2021
Check out this week's video by Dr. Ziad Shaman about POCUS for evaluating cardiopulmonary interaction. https://t.co/Ux6mrACi9d#POCUS #Ultrasound #FOAMed #FOAMus #MedTwitter #MetroEUS pic.twitter.com/97tTwtCBB8

— MH_EMUltrasound (@MH_EMultrasound) October 13, 2021
The Long & Short Of It (LV Function) https://t.co/ZwFJhcnSsm #POCUS #FOAMed #MedTwitter

— FOAMfrat Team (@FOAMfrat) October 13, 2021
13 October
This month's Zedu #POCUS #coachingcorner is live & available for freeeee 😎@i_c_sound talks techniques, cases tips & tricks that'll help your B-Mode (& advanced) heart imaging 🫀
+ Q&A about #ultrasound teaching too 👍
👇👇👇👇https://t.co/vPbwxiBKc9#ultrasoundtraining #MUAM pic.twitter.com/3AAPNusAWg

— Zedu #wearamask 😷 (@zedunow) October 13, 2021
@CASEfromASE
Percutaneous Removal of Epicardial Pacing Wire: Nidus for Infective Endocarditis
12 October
🧵Having previously tweeted on the post ejection LV velocities and the relation to aortic valve closure mechanics, https://t.co/24aJI2DchM
from findings in our recent paperhttps://t.co/HBoROnUs2a…
I will now take a look on the isovolumic relaxation.

— Asbjørn Støylen (@strain_rate) October 12, 2021
https://t.co/FpUZ30mbxE Check out our most recent #NUEMblog on SonoPro Tips and Tricks for Aortic Aneurysm and Dissection!!

— Northwestern EM (@NorthwesternEM) October 11, 2021
11 October
JAMAInternalMed
Point-of-Care Ultrasonography: Visually Satisfying Medicine or Evidence-Based Medicine?

@PedRadJournal
Ultrasound for malrotation and volvulus — point

Journal of Clinical Ultrasound
Diaphragm ultrasound to stratify COVID-19 patients in the emergency department?
Journal of Clinical Ultrasound
Pathological gallbladder wall thickening is associated with advanced chronic liver disease and independent of serum albumin
10 October
9 October
It's the 8th day of #blocktober and today we're taking a look at the ilioinguinal and iliohypogastric nerve blocks! A tried-and-true technique for inguinal hernia repair and other procedures in the inguinal/suprapubic region, it's easy, safe and effective. #DukeRAP pic.twitter.com/tbJMCMtemy

— Jeff Gadsden (@jeffgadsden) October 8, 2021
Radiology Case Reports
The role of contrast enhanced ultrasound in the differential diagnosis of segmental testicular infarction
@ESICM
Critical care ultrasound goal-directed versus early goal-directed therapy in septic shock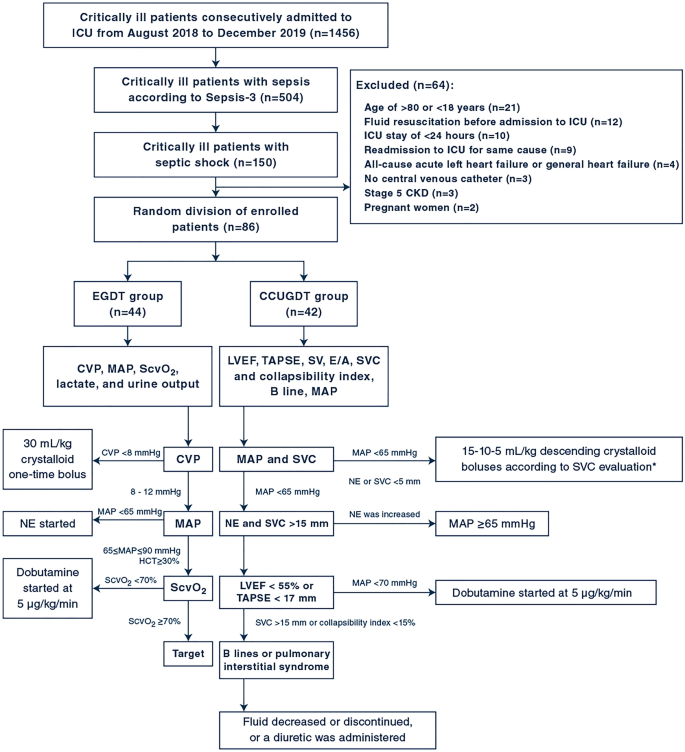 @DOVEPress
A Practical Predictive Model Based on Ultrasound Imaging and Clinical Indices for Estimation of Response to Neoadjuvant Chemotherapy in Patients with Breast Cancer
An accurate, timely diagnosis can be the difference between life and death—yet 47% of the 🌍 population has little to no access to #diagnostics.

NEW #DiagnosticsCommission outlines recommendations to transform access: https://t.co/0KTo6Du7Ko@FINDdx @DiagnosticsCom pic.twitter.com/QYOzGtaYJ5

— The Lancet (@TheLancet) October 6, 2021
In a study of facility surveys from 10 LMICs, researchers found that essential diagnostics were available in only 19% of basic primary care facilities. Time for a diagnostic revolution! https://t.co/lTdPSuVV3G #DiagnosticsCommission #DiagnosisForAll

— The Lancet Global Health (@LancetGH) October 7, 2021