Zedu Weekly Wrap – 17 December 2021
It seems a little surreal…
that just as we start to get into our stride training again that we have to close up for the Christmas break. We're hoping above all else that the threat of omicron remains just that – a threat – but we are under no illusion that (as with all things covid) the situation can spin on a dime.
As a distraction we've been counting down to the big day in our own way with the 12 Days of (POCUS) Christmas, revisting our Coaching Corner catalogue. It's our ultrasound training Yuletide gift to you. There are a load of other gifts under the #FOAMed tree – check out gems from Jonny Wilkinson, Amit Pawa and Nicolas Lim – Northern Hemisphere 'representing strong' with ultrasound for all applications – and a system review too.
As always let us know if there is something you'd like to promote or if there is something we missed.
See you for the penultimate edition of the Weekly Wrap for 2021 next week.
Mike and Suean
P.S. – December's Coaching Corner is now up and live. Hear Suean's top tips for improving your ultrasound teaching. While we're taking a break in January – the next Coaching Corner is Thursday 3 February 2022 – you can catch up with all the gems from 2021 and the back catalogue here.
17 December
On the 7th Day of Christmas our #POCUS #FOAMed gift to see – how to image hearts for free ❤️

In this #coachingcorner Suean @i_c_sound covers BMode imaging – the foundation for great 🫀 #ultrasound https://t.co/vPbwxiTl3H
#medtwitter #FOAMus pic.twitter.com/oXEP9QdfFr

— Zedu #wearamask 😷 (@zedunow) December 16, 2021
So, @NephroP are proud to present this all in one VExUS card for you.#FOAMed #POCUS #FOAMcc #FOAMus #echofirst #medtwitter

Use this to help guide unnecessary fluid removal from your patients. 👍 pic.twitter.com/mxSYhLHAnz

— Jonny Wilkinson (@Wilkinsonjonny) December 16, 2021
pericardial tamponade- fresh @iBookCC chapter & podcast!
💓dx starts with routine POCUS of shocky or dyspneic pts
💓clinico-echocardiographic diagnosis (no single test has perfect performance!)
💓exists along a *continuum* (avoid false binary dichotomies)https://t.co/hc1Xgb5H50 pic.twitter.com/In5aIahfuq

— 𝙟𝙤𝙨𝙝 𝙛𝙖𝙧𝙠𝙖𝙨 💊 (@PulmCrit) December 16, 2021
@eScholarship
Ruptured Urinary Bladder Diagnosed by Point-of-care Ultrasound
Visual Journal of Emergency Medicine
Use of POCUS in undifferentiated abdominal pain in elderly adult revealing hydronephrosis and pelvic mass
Visual Journal of Emergency Medicine
An uncommon structure detected by point-of-care ultrasound
16 December
On the 8th Day of Christmas our #POCUS #FOAMed gift to see – how to scan early pregnancy

In this #coachingcorner @i_c_sound covers 1st trimester scan how to, with tips, tricks & techniqueshttps://t.co/yaz7NLAJhf

And see the bonus tech talk from @jaffa_md #medtwitter #FOAMus pic.twitter.com/I6zF9wS8On

— Zedu #wearamask 😷 (@zedunow) December 16, 2021
I've delivered a load of whole body #POCUS tweetorials over the past year.

Here they all are, in full, one page!

Happy Christmas to you all! #FOAMed #FOAMcc #FOAMus #Echofirst #sonotwitter #medtwitter @icmteaching @icultrasonica https://t.co/n6UjGhGvaH

— Jonny Wilkinson (@Wilkinsonjonny) December 16, 2021
If you fancy brushing up on a few #RegionalAnaesthesia blocks over Christmas, in short video format, please check out this playlist on my YouTube channel.

Aim to add a few more over time! https://t.co/nLbSA64MOU

— Dr Amit Pawa (@amit_pawa) December 15, 2021
Check out our latest video by Dr. Ziad Shaman about #POCUS to assess Pulmonary Hypertension. https://t.co/zhj72zOqQ9#ultrasound #MetroEUS #FOAMed #FOAMus #MedTwitter pic.twitter.com/t0dyP61RvD

— MH_EMUltrasound (@MH_EMultrasound) December 15, 2021
15 December
On the 9th Day of Christmas our #POCUS #FOAMed gift to see – 9 ladies dancing 💃- or in #ultrasound terms how to image the ovaries

In this #coachingcorner Suean @i_c_sound explores the best ways to optimise your imaginghttps://t.co/suF8CCKfuX#medtwitter #FOAMus pic.twitter.com/ohIen3dQyR

— Zedu #wearamask 😷 (@zedunow) December 15, 2021
Estimating right atrial pressure at the bedside. A thread.

67 yo obese F presenting with shortness of breath. Since exam is difficult, she is started on diuretics, antibiotics and steroids. The following morning #pocus doctor evaluates the patient.

— POCUS Med Ed (@pocusmeded) December 14, 2021
2nd in a series of teaching the #POCUS #eFAST exam with @VTEMSONO to @RCSI #medstudents for #sonogames. This week, it's the pelvic portion of the eFAST.https://t.co/roAu3FoO9X#shock #trauma #FOAMed #FOAMus #FOAMrad #medtwitter #technologyforgood #butterflyiq

— Nicolas Lim (@POCUSClub) December 14, 2021
Echocardiography Journal
Two-dimensional transthoracic echocardiographic demonstration of reduction in fibrin content in purulent pericarditis following intrapericardial fibrinolytic agent administration

@DovePress
Supra-Arcuate Ligament Blocks: Anatomy, Mechanisms, and Techniques
14 December
On the 10th Day of Christmas our #POCUS #FOAMed gift to see – 10 lords a leaping – or in #ultrasound terms how to image testicular torsion 🕺

Tune in for this #coachingcorner as Suean @i_c_sound goes over tips & troubleshooting 🍒https://t.co/2Ijpo0DVTt#medtwitter #FOAMus pic.twitter.com/gXP6W2w1YJ

— Zedu #wearamask 😷 (@zedunow) December 14, 2021
Case of the Week – Polyorchidism https://t.co/pounEVZtX8

— Sonographic_Tendencies (@trigeminy_henry) December 13, 2021
Some (but not all) liver pathology/sonography diagrams pic.twitter.com/c562KGTIyW

— Sonographic_Tendencies (@trigeminy_henry) December 14, 2021
Echo as a bedside tool for learners in assessing for fluid responsiveness https://t.co/LT7YTceDT8 via @YouTube #echofirst for #pocus #medtwitter #learningecho #ArmadaleUltrasoundSchool #insonation4all #ultrasound #basicecho

— Ash Mukherjee🇮🇳🇬🇧🇳🇿 (@EM_VATA) December 13, 2021
13 December
On the 11th Day of Christmas our #POCUS #FOAMed gift to see – what's underneath a probe for free
(sorry no pipers 🎷)

Tune in as we revisit @Ash_ProbeLogic showing us awesome tech & what to do to preserve the life of your #ultrasound https://t.co/E2X7RE9Ruf#medtwitter #FOAMus pic.twitter.com/3UnU5Dhnny

— Zedu #wearamask 😷 (@zedunow) December 13, 2021
— Renee Dversdal (@DRsonosRD) December 13, 2021
https://t.co/orfKXDT8ee LUS score is an independent factor related to extubation failure in preterm infants after RDS. #POCUS in # NICU. #lung_ultrasound.

— Almudena Alonso (@AlmudenaAlonso4) December 12, 2021
The philosophy of Point-of-care #ultrasound is often misunderstood & even ridiculed on #Medtwitter
In this review, I partner with professor @AmirKazory & explain how #POCUS has become a component of modern-day physical examination.#Nephrology #MedEd
🔗https://t.co/2YaHJg4yTs pic.twitter.com/Ubej0tV1Se

— NephroPOCUS (@NephroP) December 12, 2021
Echocardiography Journal
Longitudinal systolic dysfunction in hypertensive cardiomyopathy with normal ejection fraction
12 December
Heading into holiday season here's our #POCUS #FOAMed gift to you

12 Days of Christmas #ultrasound from the #coachingcorner '21

12 drummers drumming we go to Sept & our forearm nerve block sessionhttps://t.co/LqNzAXD3ow#medtwitter
🎅See our '22 courses- back better than ever pic.twitter.com/1lMpB47PWt

— Zedu #wearamask 😷 (@zedunow) December 12, 2021
Here it is folks. The Kosmos Echonous portable #POCUS device reviewed! And by 6 Ultrascoundrels!

So, what was the verdict??

Thanks to @thinkingCC @iceman_ex @POCUSClub @avkwong @load_dependent #FOAMed #FOAMcc #FOAMus @kosmosplatform @icmteaching https://t.co/U9ZXDpAwDi

— Jonny Wilkinson (@Wilkinsonjonny) December 11, 2021
We're back with some more exciting and beautiful echocardiogram images this month! Here we review some uncommon images of an unfortunately more and more prevalent disease process. https://t.co/CtbKScNAwS #FOAMed #POCUS #echo @rehberg_joshua

— Down East EM (@downeastem) December 11, 2021
11 December
My #coachingcorner this month is all about teaching #Ultrasound/#POCUS – a topic I'm truly passionate about

I've a few tips up my sleeve developed from over 20 years of analysising & decontructing probe moves, scan planes & anatomy

What tips do you have?https://t.co/0bDUvVfgh0 pic.twitter.com/Yji6rJX5t9

— Suean Pascoe (@i_c_sound) December 10, 2021
Check out the latest in Pediatric Critical Care Transport Team #PEM #POCUS education! @YalePediatrics https://t.co/oxvwQmHgGI

— Julie Leviter (@JLeviterMD) December 10, 2021
Cardiovascular Ultrasound
The effectiveness of a blended POCUS curriculum on achieving basic focused bedside transthoracic echocardiography (TTE) proficiency. A formalized pilot study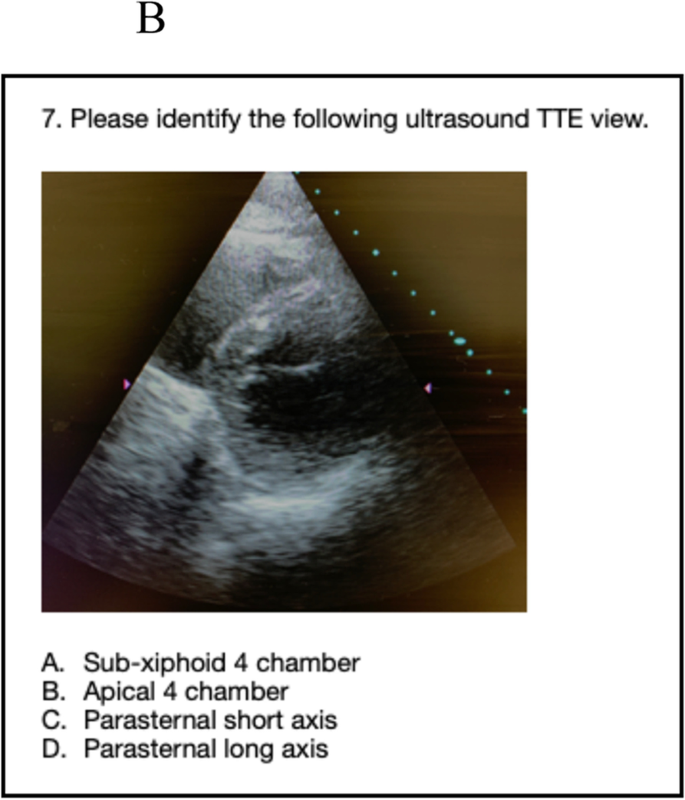 @WINFOCUS
Critical care ultrasound training: a survey exploring the "education gap" between potential and reality in Canada

@CasefromASE
Incidental Finding of Traumatic Papillary Muscle Rupture on Intraoperative Transesophageal Echocardiogram following a Motor Vehicle Accident
@TamingtheSRU
Ultrasound Case of the Month: Delayed Postpartum Hemorrhage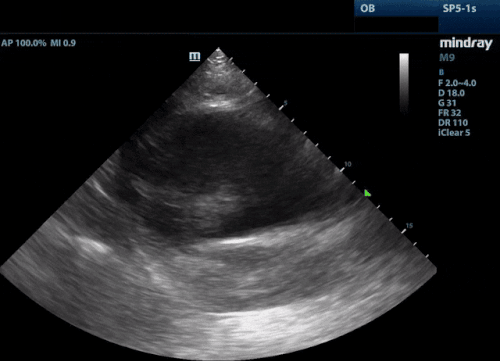 @accpchest
Sudden Unilateral Vision Loss in a Patient Who Received Intravenous Thrombolytic
@ARD_BMJ
EULAR Points to Consider for the use of imaging to guide interventional procedures in patients with rheumatic and musculoskeletal diseases (RMDs)