Zedu Weekly Wrap – 23 April 2021
Hey team.
A fun week this week on the floor teaching midwives – a great vibe and time had by all.
Nothing gives us more of a buzz than seeing the excitement and confidence rise as all the ultrasound pennies drop into place. Add to the mix a whole troop of pregnant women going away thrilled to have learned something too – a luxury not given in clinical practice – and we all walk away feeling awesome.
Plenty of free ultrasound awesomeness from around the world this week – pick your interest as there's something for everyone.
See you next week
Suean and Mike
P.S. – getting ready for our #coachingcorner in May – featuring James Ferrie podiatrist extraordinaire – if you can't wait check out the other videos available anytime on our website.
Excited to welcome James Ferrie to our next #coachingcorner

A world leading podiatrist, James will walk us through how #ultrasound can make the difference in podiatric practice (see what I did there)

Tune in Thurs May 6- register athttps://t.co/fppNfh4ZTj@PhilipsPOCUS #POCUS pic.twitter.com/3njrqaGGBk

— Zedu #wearamask 😷 (@zedunow) April 22, 2021
23April
Next up in the @ubcimpocus Basic Cardiac POCUS series: basic valve evaluation. We cover 2D evaluation for severe disease, and the use of colour Doppler to identify severe regurgitation. Check it out! #FOAMed #POCUS #echofirst https://t.co/OorI0ZBHDohttps://t.co/8sguQGfTOM

— Katie Wiskar (@katiewiskar) April 22, 2021
@NeuroAdvisor
Cross-Sectional Area Reference Values for Peripheral Nerve Ultrasounds
22 April
Thanks to all who joined our live session this AM. Attached is the live recording

Join us next week on 28th April at 08:00 for our session on the subcostal -standard and short axis views!#echofirst #FOAMed https://t.co/E8gmW8Ow3p

— GUH-ICU&Anaesthesia (@GUH_ICU_Anaesth) April 21, 2021
Hey folks, Dr. Andrea Robinson, intensivist and CCUS fellow, put together this tutorial on echo for pulmonary hypertension. See here: https://t.co/mpAKYvAokc #POCUS #echofirst @UAlberta_ICU @UAlberta_FoMD @avkwong @cianmcdermott @dan___kim @icmteaching @iceman_ex @KalagaraHari pic.twitter.com/gV7wJQlOjl

— Alberta Sono (@UAlberta_Sono) April 22, 2021
@srrezaie
REBEL Core Cast 54.0 Wound Care I – Foreign Bodies
21 April
Today's Tweetorial is Gastric ultrasound!

A potentially rewarding #POCUS skill to learn.

Great 📄 from my good friends @shaskinsMD and @JanBoublikMDPhD #FOAMed #FOAMcc #foamus https://t.co/jEb8pnUEr7

👍 to assess NPO status and minimise post op pulmonary complication risk pic.twitter.com/qwk9fqSPqf

— Jonny Wilkinson (@Wilkinsonjonny) April 20, 2021
@AIUMUltrasound
Access the Portal Venous System Safely
@PLOSOne
Long-term medical imaging use in children with central nervous system tumors
Ultrasound Int Open
Klebsiella Pneumoniae Liver Abscess Syndrome – A Challenge for Contrast-Enhanced Ultrasound
The answer is…
A carrot 🥕
Best served in cake form in our opinion – https://t.co/8Fgy4YWhKm

Kudos @amit_pawa @POCUSAcademy 👏

Did you get it right?
Tune in next Tuesday for more!#POCUS #whatsthisfood #ultrasound #zedunow pic.twitter.com/cLySS9Fcpb

— Zedu #wearamask 😷 (@zedunow) April 21, 2021
20 April
@ISUOG
Increased first‐trimester miscarriage incidence during the COVID‐19 pandemic
Intensive Care Physiotherapists should be using POCUS.
by @georgentou1 & @RespiratoryPT https://t.co/pTMc9slN9p pic.twitter.com/mnzE0FFH9c

— Simon Hayward (@sonophysio) April 20, 2021
@medrxivpreprint
A Simplified Point-of-Care Lung Ultrasound Protocol to Detect Coronavirus Disease 2019 in Inpatients: A Prospective Observational Study
Consider the Probe
Sciatic Nerve Block (Dr. Mikell)
@WFUMB
Pulmonary ultrasound in the diagnosis and monitorization of coronavirus disease (COVID-19): a systematic review
@PhysicsWorld
Ultrafast ultrasound maps tiny blood vessels deep in the human brain
@WINFOCUS
High-frequency ultrasound in clinical dermatology: a review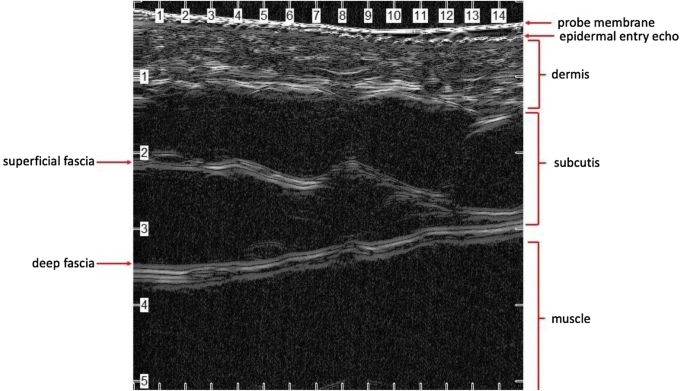 19 April
The Ultrasound Journal
The role of PoCUS in the assessment of COVID-19 patients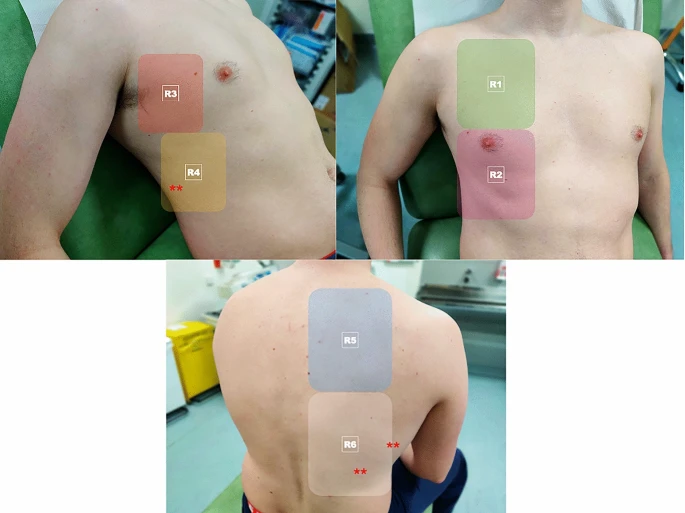 @WINFOCUS
Scoping review of implementing a longitudinal curriculum in undergraduate medical education: The wake forest experience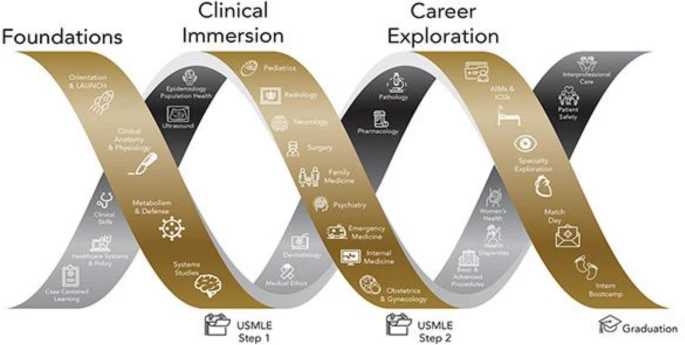 Thyroid Ultrasound Protocol https://t.co/C988bLqf7G

— Sonographic_Tendencies (@trigeminy_henry) April 20, 2021
@DOVEPress
Value of Combining Clinical Factors, Conventional Ultrasound, and Contrast-Enhanced Ultrasound Features in Preoperative Prediction of Central Lymph Node Metastases of Different Sized Papillary Thyroid Carcinomas
18 April
Radiology Case Reports
Ultrasound-assisted diagnosis of Langerhans cell hyperplasia of the sternum: A case report
@eScholarship
Point-of-care Ultrasound to Distinguish Subgaleal and Cephalohematoma: Case Report
@eScholarship
Point-of-care Ultrasound in Early Diagnosis of Cardiomyopathy in a Child with Viral Myocarditis: A Case Report
17 April
An in-depth review on RV strain assessment using #POCUS by @SAlerhand and @doctsundaram

Open access for the next 50 days!

Free link: https://t.co/42VclUUzcK#FOAMed #FOAMcc #FOAMus pic.twitter.com/qly4FrsnXD

— Michael Gottlieb (@MGottliebMD) April 16, 2021
@DovePress
The Use of Point-of-Care Ultrasound for Arthrocentesis Among Emergency Medicine Residents