Zedu Weekly Wrap – 27 November 2020
It's just gone under the month mark for Christmas – there are a couple of little Santas helpers here all too ready to remind us.
Plenty of pre yuletide treats for ultrasound fans this week – honourable mention goes to the team at @UAlberta_Sono for some cracking resources, and the latest edition of the Pocus Journal is out too a fantastic read.
Enjoy and see you soon.
Suean and Mike
P.S. – The final #coachingcorner for the year is coming up December 3 – in 'breaking news' we'll be covering fractures on ultrasound (can you believe they let me get away with writing this…). Join our community of clever and catch up with recordings of the previous sessions – available for you free any time.
27 November
The Ultrasound Journal @WINFOCUS
Optic nerve sheath diameter sonography during the acute stage of intracerebral hemorrhage: a potential role in monitoring neurocritical patients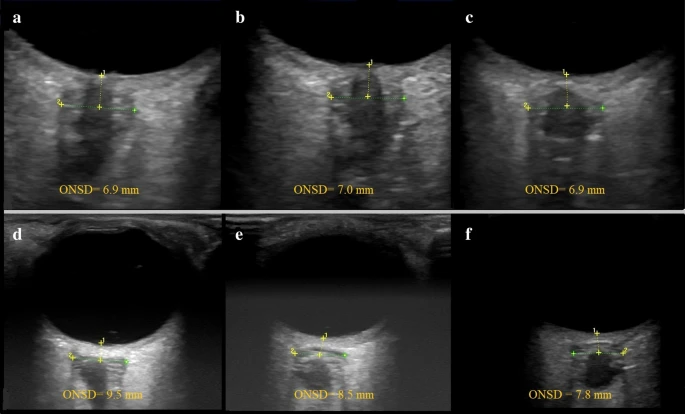 25 November
@CASEfromASE
Postinfarction Ventricular Septal Rupture and Hemopericardium with Tamponade Physiology
@CASEfromASE
More Than a Simple Vegetation: The Trifecta of Mitral Valve Leaflet Perforation, Windsock Aneurysm, and Mitral Valve Abscess
@CASEfromASE
Primary Cardiac Sarcoma Involving the Mitral Valve, an Insidious Form of Heart Failure
@ucsdsono
A Practical Guide to Placing Ultrasound-Guided Peripheral IVs
@EMCases
Ep 149 Liver Emergencies: Thrombosis and Bleeding, Portal Vein Thrombosis, SBP, Paracentesis Tips and Tricks
24 November
@POCUSJournal @FoxStevenW
Developing and Evaluating a Remote Quality Assurance System for Point-of-Care Ultrasound for an Internal Medicine Residency Global Health Track
23 November
@UAlberta_Sono
Hey there #POCUS folks! Check out Dr Vince Lau @UAlberta_ICU explore u/s-guided PIV insertion 
@PratsEM
Italian Journal of Pediatrics
Lung ultrasound in outpatient approach to children with suspected COVID 19
@PLOSOne
Impact of virtual reality anatomy training on ultrasound competency development: A randomized controlled trial
@PLOSOne
High resolution ultrasound imaging for repeated measure of wound tissue morphometry, biomechanics and hemodynamics under fetal, adult and diabetic conditions
@EmergencyMedBMJ
100 Serial lung ultrasonography in Malawian patients with suspected sepsis and haemodynamic compromise: findings change with intravenous fluid treatment and predict hypoxia
@ACCinTouch
Takotsubo Cardiomyopathy Following Submassive PE
@ESR_Journals Insights into Imaging
COVID-19 pneumonia: the great radiological mimicker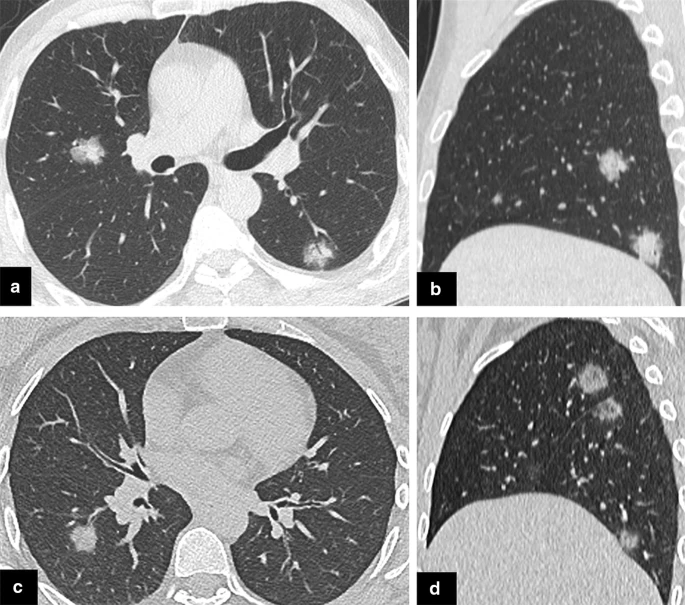 22 November
@LiveScience
Ultrasound captures worms squirming in a man's stomach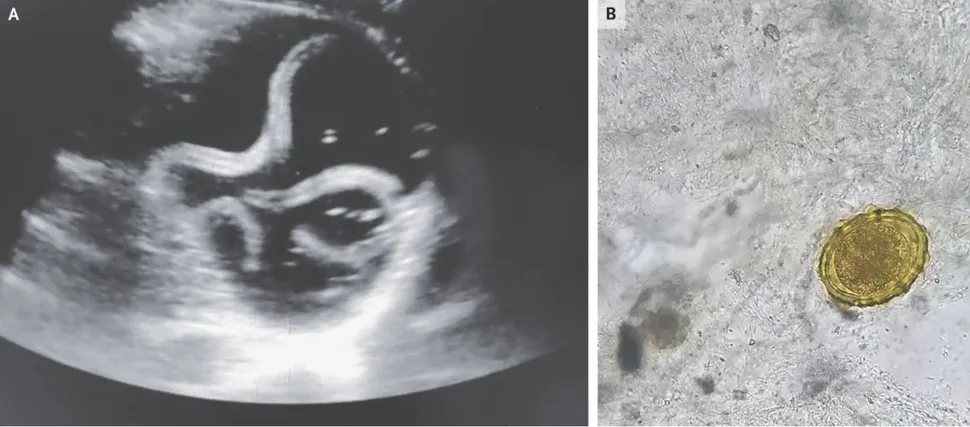 21 November
@UAlberta_Sono
Want to learn more about regional cardiac anatomy? Check this out!
@POCUSJournal
POCUS Journal Vol 5 Iss 2 is now available! Read it here: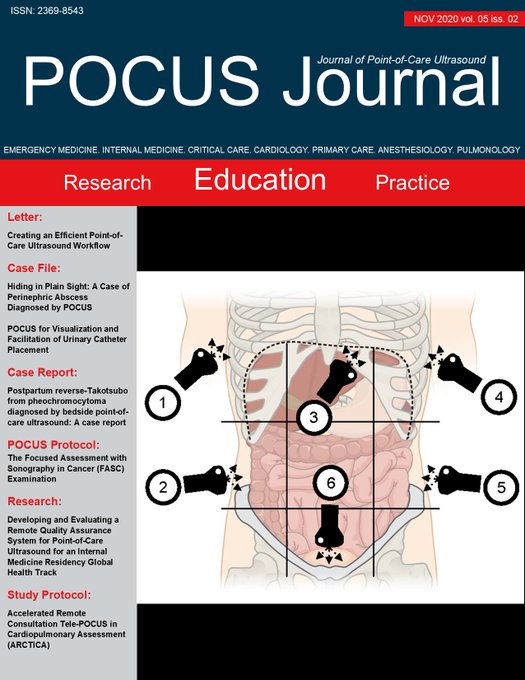 @IUEM_ultrasound
TAP (Transversus Abdominis Plane) Block for large abscess I&D. Watch the case
@PedCritCareMed
Compare noninvasive tools to detect raised intracranial pressure in children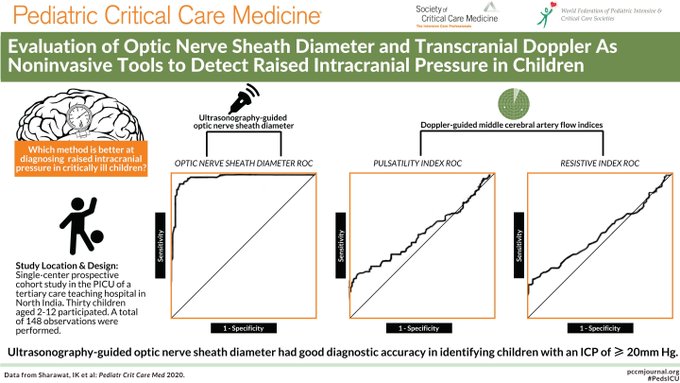 @POCUSJournal
The Focused Assessment with Sonography in Cancer (FASC) Examination
@UAlberta_Sono
ABSono Ultrasound-Guided Peripheral IV Insertion
@UAlberta_Sono
Point-of-care lung ultrasound for anesthesiologist (BLUE protocol)
@JACEPOpen
A comparison of handheld ultrasound versus traditional ultrasound for acquisition of RUSH views in healthy volunteers
@ACCinTouch
The Latest ASE Guidelines for the Performance, Interpretation, and Application of Stress Echocardiography in Ischemic Heart Disease
@SpringerNature Pediatric Radiology
Non-radiologist-performed point-of-care ultrasonography in paediatrics — European Society of Paediatric Radiology position paper

@PLOSOne
The long-term effect of short point of care ultrasound course on physicians' daily practice
@PLOSOne
Ultrasound-guided internal branch of superior laryngeal nerve block on postoperative sore throat: A randomized controlled trial
@CASEfromASE
Successful MitraClip Implantation in a Barlow's Valve: A Feasible Alternative?
@SCoRMembers
Failures of private baby scanning highlight need for professional regulation
Cardiovascular Diagnosis and Therapy
The role of intravascular ultrasound in percutaneous coronary intervention of complex coronary lesions
@ERSpublications
Lung ultrasound findings in patients with novel SARS-CoV-2
Clinical case reports
A tricky case of cardiogenic shock: Diagnostic challenges in the COVID‐19 era
@BMJ_EBM
Seeing is believing: blinding practices during point-of-care ultrasound research