Zedu Weekly Wrap – 29 January 2021
What is it about ultrasound that brings out the passion in people?
This week we've had a number of conversations – from new and not so new members of the Zedu family – about how learning even the simplest of POCUS applications has made the world of difference: to imaging; to speed; to confidence. And how the very personal journey of discovery has developed into a passion for ultrasound imaging. On reflection we came to the conclusion that the passion is driven in part by how immediate an impact ultrasound can have.
Only this week we saw this first hand, with two situations where the identification of 'incidentalomas' in our patient model cohort resulted in rapid and proactive medical management. 'Incidentalomas' identified by learners, some of whom only hours earlier were doubting their scanning acumen.
Ultrasound isn't easy, but even with fundamental skills you and the power of sound can make the difference.
See you next week
Suean and Mike
P.S. –  the first #coachingcorner for 2021 is coming up next Thursday – register your interest or catch up on all the goodness from 2020 available for free any time.
28 January
In this week's video @jaffa_md discusses some pearls when utilizing ultrasound for your paracentesis including some 'live shots' in his shiny new POCUS Atlas T-shirt! pic.twitter.com/OnARNWCaCN

— TPA (@thepocusatlas) January 27, 2021
Insights into Imaging @myESR
A pictorial review of the utility of CEUS in thoracic biopsies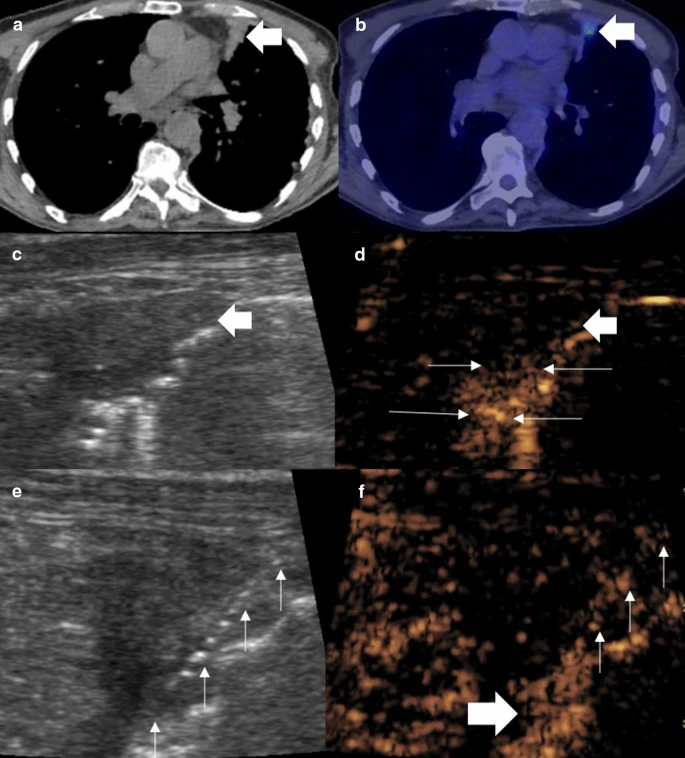 27 January
@asmeofficial
The process of slowing down in clinical reasoning during ultrasound consultations
Journal of Clinical Ultrasound
Point‐of‐care lung ultrasound findings in the pediatric emergency clinic during the COVID‐19 pandemic
@ucsdsono
Serratus Anterior Plane Block for Thoracic Wall Pain
@AIUMUltrasound The Scan
Dermatologic Ultrasound: Skin Deep Knowledge
@ASE360
ASE Statement on Adapting Pediatric, Fetal and Congenital Heart Disease Echocardiography Services to the Evolving COVID-19 Pandemic
@ALiEMteam
SplintER Series: "Pop in the Posterior Thigh"
@emdocsdotnet
Unlocking Common ED Procedures: Approach to the Patient with Difficult Vascular Access  
@sciencedirect Radiology Case Reports
Ultrasound of a patient with penetrating scrotal trauma: finding a needle in a haystack
@sciencedirect Radiology Case Reports
A novel sonographic sign of paradoxical movement of diaphragmatic paralysis in pediatric patients after cardiovascular surgery
@sciencedirect Radiology Case Reports
Annular pancreas mimicking hypertrophic pyloric stenosis in a female infant
@sciencedirect Radiology Case Reports
True partial diphallia with associated penoscrotal transposition of two hemi-scrotums
Prerupture diagnosis of a pregnant rudimentary uterine horn
26 January
@MadtownSono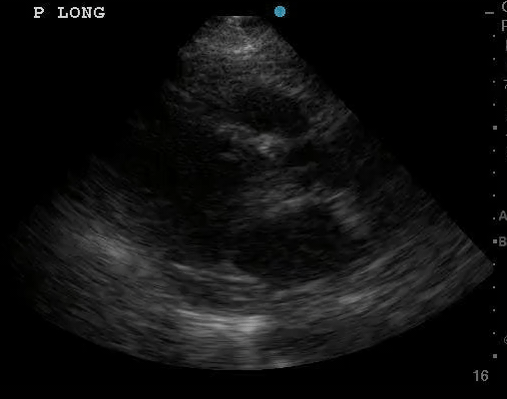 @Crit_Care
Lung ultrasound can predict response to the prone position in awake non-intubated patients with COVID‑19 associated acute respiratory distress syndrome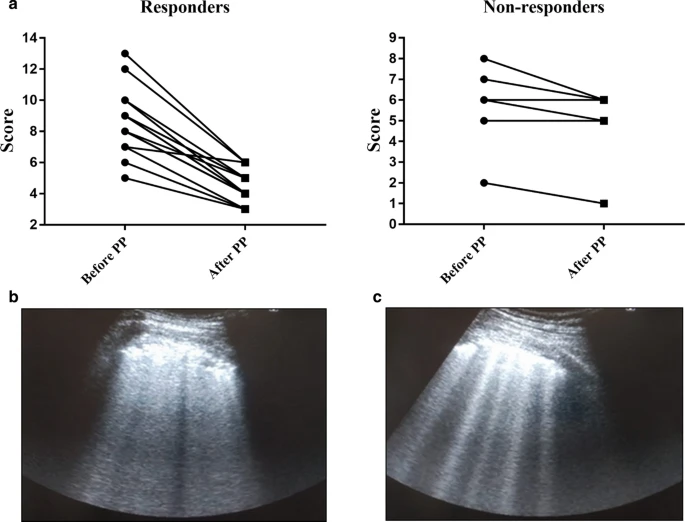 @UCIrvineEM
A Case Report of Pediatric Ovarian Torsion: The Importance of Diagnostic Laparoscopy
@SCoRMembers
Ultrasound Covid-19 FAQs guidance for sonographers updated
@PhysicsWorld
Singing plays a key role in thyroid cancer test
25 January
@ASE360
Association Between Transesophageal Echocardiography (TEE) and Clinical Outcomes After Coronary Artery Bypass Graft (CABG) Surgery
24 January
@escardio
Prognostic validation of partition values for quantitative parameters to grade functional tricuspid regurgitation severity by conventional echocardiography
@escardio
Right ventricular myocardial work: proof-of-concept for non-invasive assessment of right ventricular function
@escardio
Pressure–volume loop validation of TAPSE/PASP for right ventricular arterial coupling in heart failure with pulmonary hypertension
23 January
@Crit_Care
Bedside POCUS during ward emergencies is associated with improved diagnosis and outcome: an observational, prospective, controlled study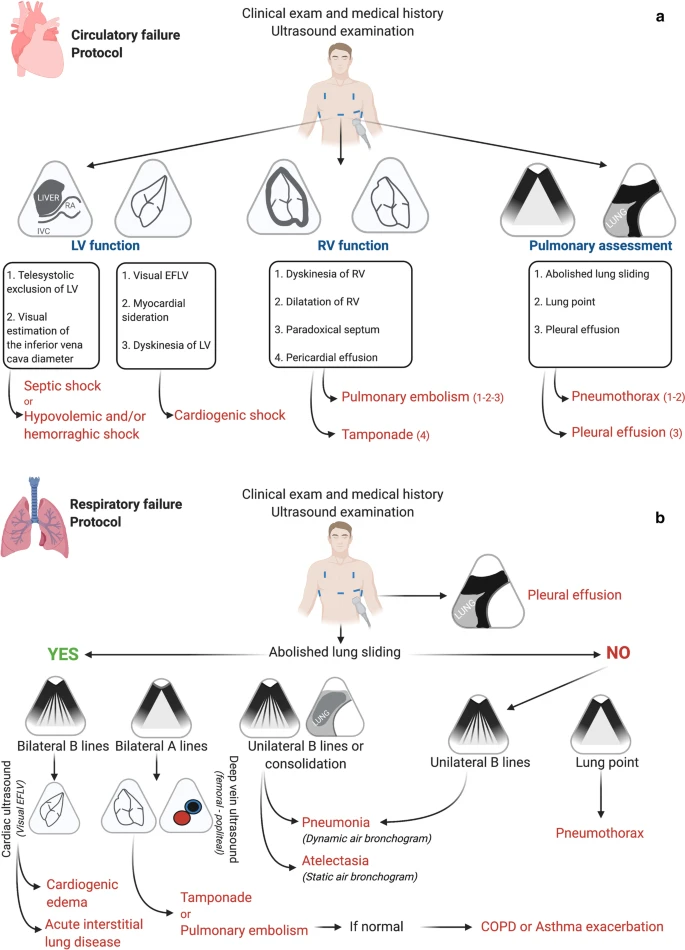 @UCIrvineEM
Case Report: Using Point-of-care Ultrasound as a Tool to Identify a Urethral Foreign Body
@UCIrvineEM
Abdominal Pain in the Elderly Patient: Point-of-care Ultrasound Diagnosis of Small Bowel Obstruction
@UCIrvineEM
Testicular Torsion in Monorchism Diagnosed with Point-of-care Ultrasound: A Case Report
Annals of Cardiac Anaesthesia
Efficacy of paravertebral block in "Fast-tracking" pediatric cardiac surgery – Experiences from a tertiary care center
Annals of Cardiac Anaesthesia
Diagnostic challenges with transesophageal echocardiography for intraoperative iatrogenic aortic dissection: Role of epiaortic ultrasound
Annals of Cardiac Anaesthesia
Left atrial thrombus in a case of severe aortic stenosis with severe left ventricular dysfunction: An Incidental finding on transesophageal echocardiography
Annals of Cardiac Anaesthesia
Mitral kissing lesion with anterior mitral leaflet aneurysm in a child
@CI_Journal
Unilateral axillary Adenopathy in the setting of COVID-19 vaccine
@nresearchnews
Transperineal ultrasound as a reliable tool in the assessment of membranous urethra length in radical prostatectomy patients
@NatRevCardiol
Pathophysiology of sepsis- induced cardiomyopathy