Zedu Weekly Wrap – New Year Monthly Special – 15 January 2021
Happy New Year.
The Christmas and New Year break has sped by all too fast, and after some restful days in the sun we find ourselves all too quickly back in front of the ultrasound machines.
But after 2020 we wouldn't want to be anywhere else! Except for in front of our preferred device catching up on a few weeks of free ultrasound news, views and information.
The last Weekly Wrap was just before Christmas and it is quite clear from the huge number of awesome resources that were released since that the ultrasound world does not take holidays. Even during a pandemic.
So we've saved you the hassle of scouring the web and done the work to collate the best of the month's news for you (plus the obligatory gooey animal story). Put your feet up, grab a cuppa and catch up.
See you next week
Suean and Mike
P.S. – we're still doing a callout – if you are interested in teaching ultrasound with us and are  based in Melbourne drop us a line – we need you!
P.P.S. –  the first #coachingcorner for 2021 is coming up in February – register your interest or catch up on all the goodness from 2020 available for free any time.
13 January
@SeaWorldTexas
@BioMedCentral World Journal of Emergency Surgery
Ultrasound-guided hydrostatic reduction versus fluoroscopy-guided air reduction for pediatric intussusception: a multi-center, prospective, cohort study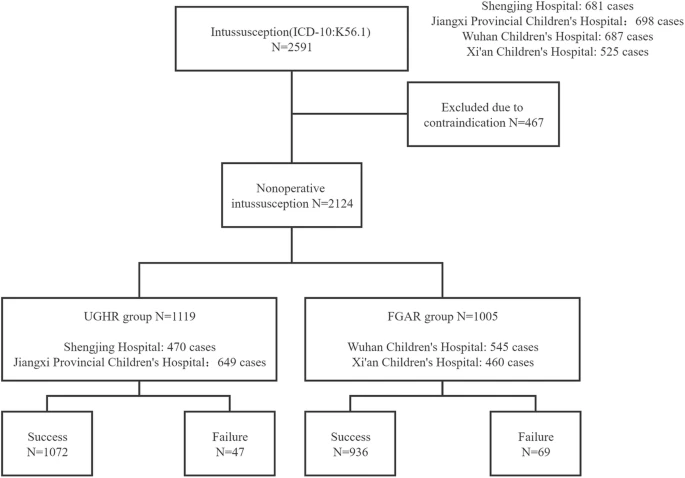 Ultrasound in Medicine and Biology
Utility of Point-of-Care Lung Ultrasound for Clinical Classification of COVID-19
Journal of Clinical Ultrasound
Point‐of‐care lung ultrasound findings in the pediatric emergency clinic during the COVID‐19 pandemic
@CritCareExplore
Presence of Spontaneous Echo Contrast on Point-of-Care Vascular Ultrasound and the Development of Major Clotting Events in Coronavirus Disease 2019 Patients
12 January
@AIUMUltrasound The Scan
The Role of Musculoskeletal Ultrasound in Sports Injuries
@ArthritisRes Arthritis Research & Therapy
Photoacoustic and high-frequency ultrasound imaging of systemic sclerosis patients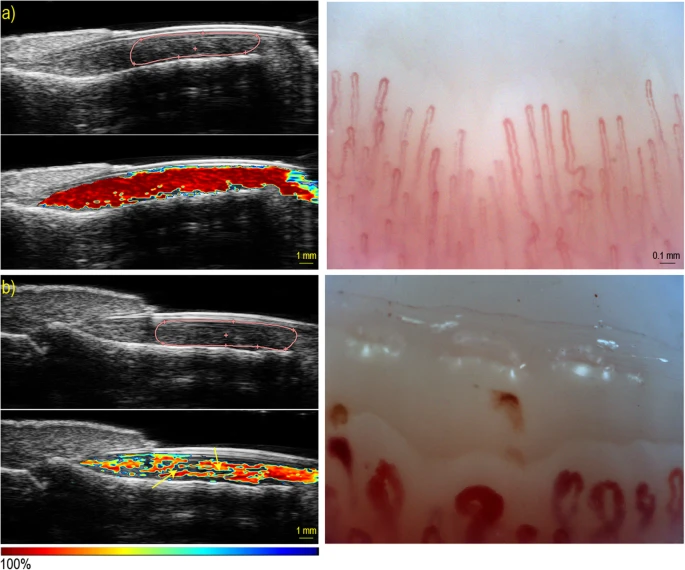 @eScholarship
A Case Report on Distinguishing Emphysematous Pyelitis and Pyelonephritis on Point-of-care Ultrasound
11 January
Ultrasound in Medicine and Biology
Does Body Position Affect Ultrasound Measurements of Bladder-Wall Elasticity?
@La_SRLF Annals of Intensive Care
Lung ultrasound score predicts outcomes in COVID-19 patients admitted to the emergency department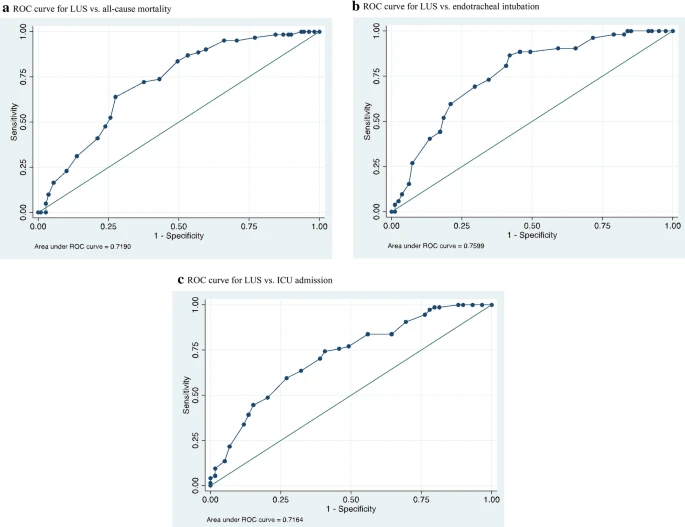 @nresearchnews
Deep learning-based computer-aided diagnosis in screening breast ultrasound to reduce false-positive diagnoses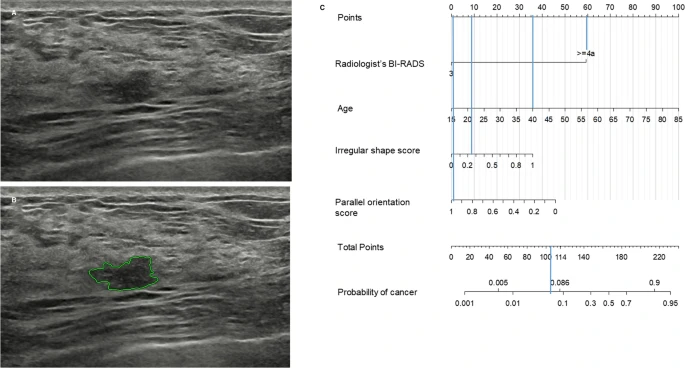 10 January
@Anaes_Journal
Ultrasound‐guided fascial plane blocks of the chest wall: a state‐of‐the‐art review
@Anaes_Journal
Novel approaches to needle tracking and visualisation
Radiology Case Reports
Ultrasound in the diagnosis of acute-phase decompression sickness
9 January
@BioMedCentral Cardiovascular Ultrasound
Usefulness of speckle tracking echocardiography and biomarkers for detecting acute cellular rejection after heart transplantation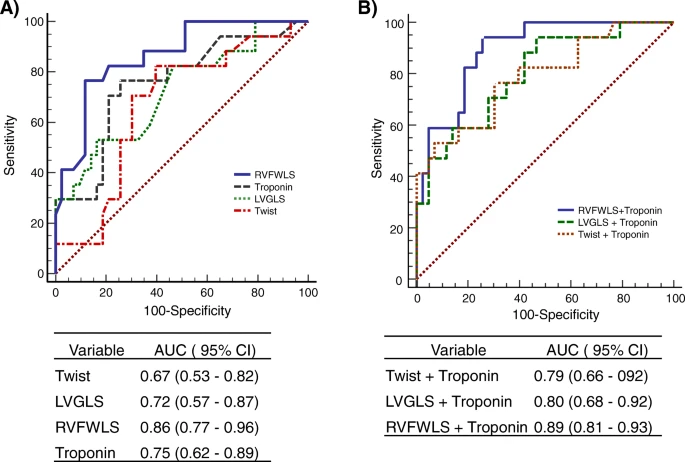 8 January
Ultrasound International Open
Testicular Metastatic Sarcomatoid Carcinoma of Unknown Primary: A Case Report
@PedRadJournal
Transition to ultrasound as the first-line imaging modality for midgut volvulus: keys to a successful roll-out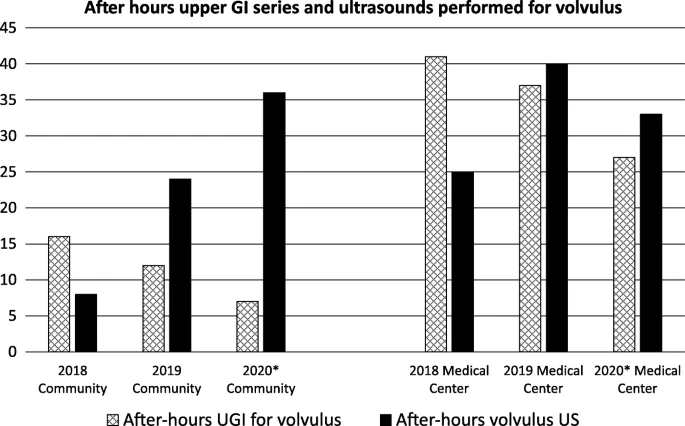 7 January
@westernsono
Point-of-Care Echo: Diastology
6 January
@ucsdsono
Case 26: Genicular Nerve Block for Knee Pain – A Novel Technique
@PedRadJournal
Ultrasound for malrotation and volvulus: has the time come?

Pediatric Pulmonology
Lung ultrasound in the diagnosis and monitoring of 30 children with coronavirus disease 2019
5 January
Ultrasound in Medicine and Biology
A New Ultrasonographic "Fluttering Sign" for Hepatic Hemangioma
@Pocus101
Learn how to assess LV Ejection Fraction Qualitatively and Quantitatively
@yourICM
Lung #ultrasound imaging to characterize progression & severity of lung damage in #COVID19, histological background: significant positive correlations between fibroproliferative diffuse alveolar damage and peripheral/pulmonary consolidation.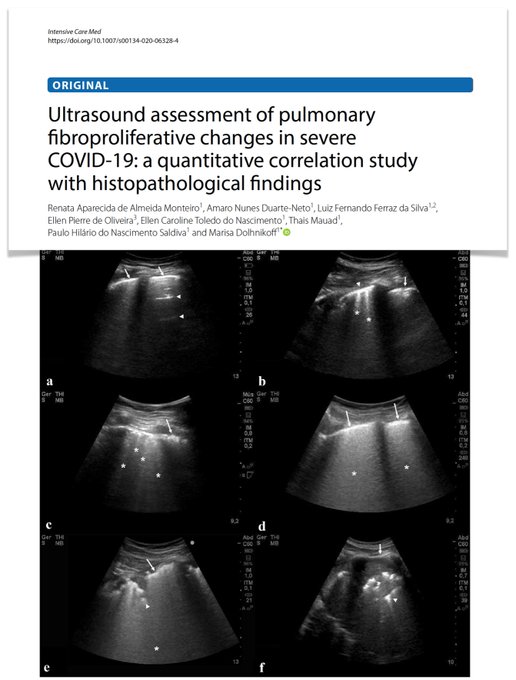 4 January
@jminardi21
@JACEPOpen
Novice emergency physician ultrasonography of optic nerve sheath diameter compared to ophthalmologist fundoscopic evaluation for papilledema
2 January
@ISUOG
The UOG 30th anniversary Special Issue in January 2021 is completely free to access and features Opinions and high-impact research papers from leaders in the field of obstetrics and gynecology, which highlight the breadth of topics in which ultrasound plays an instrumental or supporting role.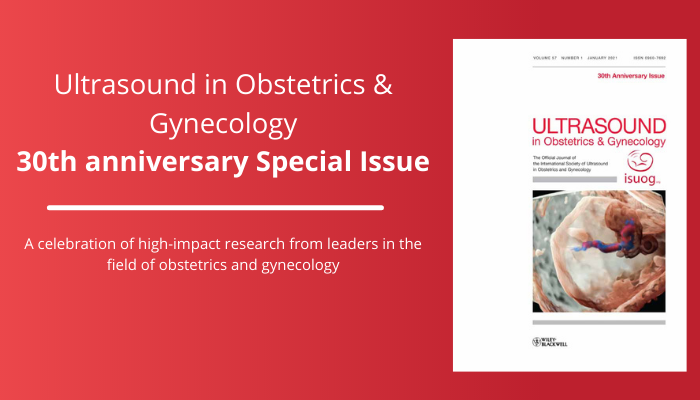 @BioMedCentral Cardiovascular Ultrasound
Safety and effects of volume loading during transesophageal echocardiography in the pre-procedural work-up for left atrial appendage closure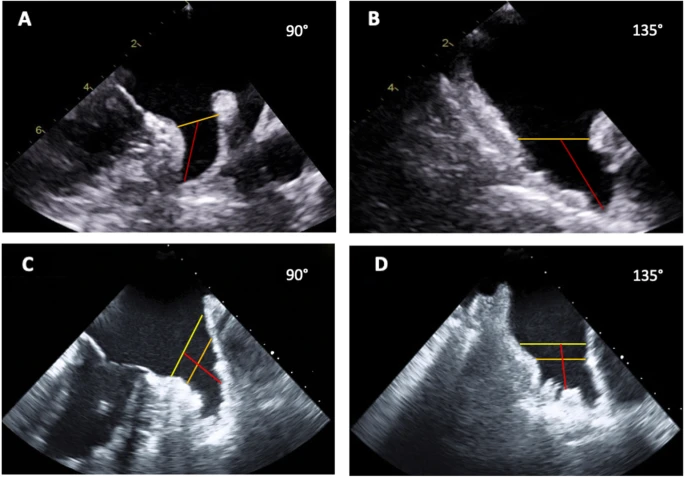 @JACEPOpen
Use of point‐of‐care ultrasound to diagnose an alternate cause of flank pain in a patient with presumed renal colic
@UHCMC_ED
Intern Ultrasound of the Month: Retinal Detachment
1 January
Radiology Case Reports
Successful ultrasound guided percutaneous drainage of pneumatocele in an extremely preterm infant
@AnnalsofEM
Pregnant Woman With Vaginal Bleeding
@AnnalsofEM
Elderly Woman with Chest Tightness and Short of Breath
31 December
@PLOSOne
Usefulness of serial post-systolic shortening by speckle tracking echocardiography to predict major adverse cardiovascular events and segmental function improvement after acute myocardial infarction
@yourICM
Respiratory muscle #ultrasound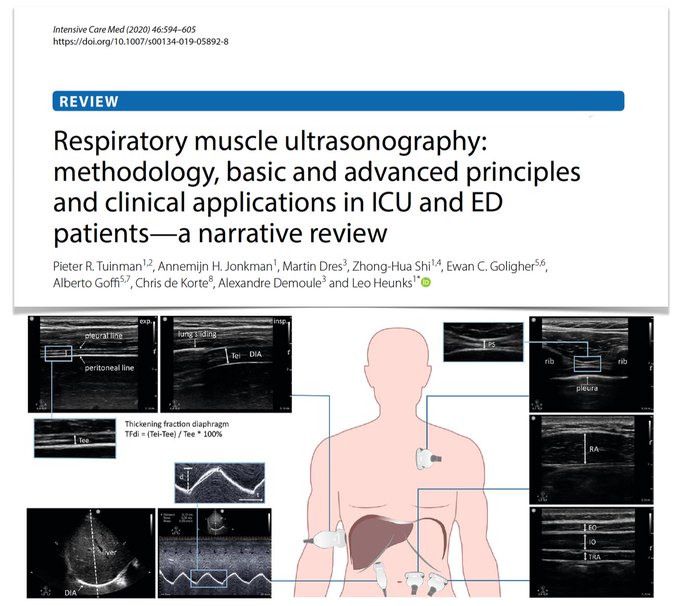 30 December
@ucsdsono
Erector Spinae Nerve Block for Abdominal Pain – A Case for Better Analgesia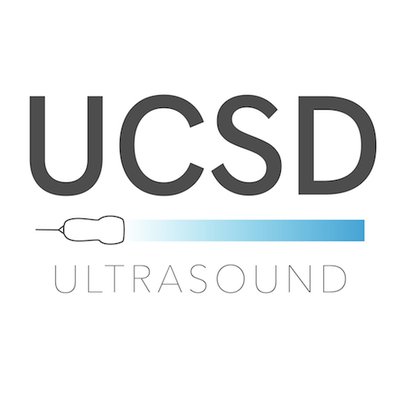 29 December
@WINFOCUS The Ultrasound Journal
Venous Doppler ultrasound in critically Ill COVID-19 patients: game changer in anticoagulation therapy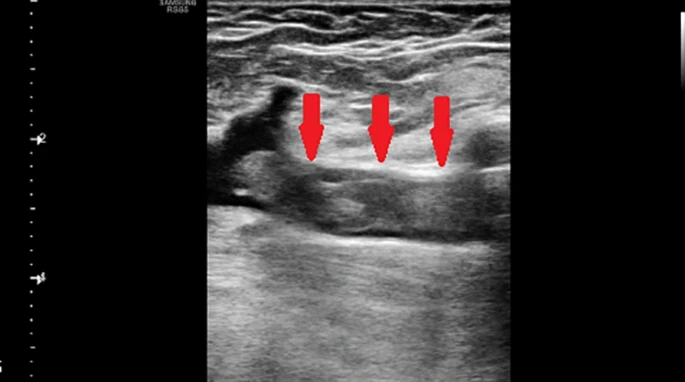 28 December
@JournalofGME
Point-of-Care Ultrasound and Modernization of the Bedside Assessment
25 December
Ultrasound in Medicine and Biology
Lung assessment with point-of-care ultrasound in respiratory coronavirus disease (COVID-19): a prospective cohort study
24 December
@Crit_Care
Multi-organ point-of-care ultrasound for COVID-19 (PoCUS4COVID): international expert consensus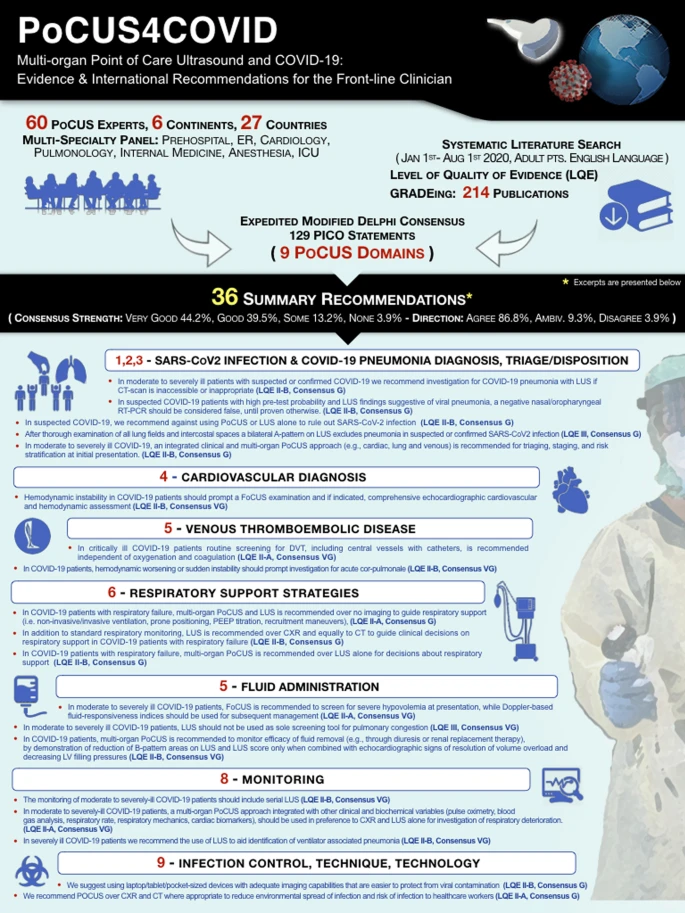 @yourICM
#POCUS in critically ills in shock? Doppler evaluation of end-organ perfusion & its response to therapy for global bedside assessment of cardiovascular interactions: sensitive diagnostic tool, expanding clinical monitoring window in #ICU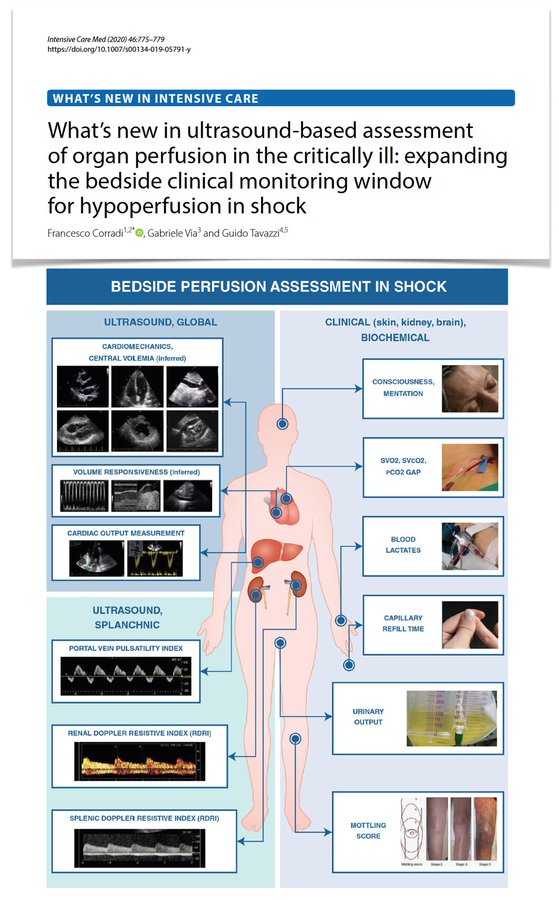 23 December
Ultrasound in Medicine and Biology
3D Ultrasound Strain Imaging of Puborectalis Muscle
Radiology Case Reports
Left ventricular pseudoaneurysm: An unexpected finding
22 December
@TamingtheSRU
US Case of the Month: Ultrasound RUSHes to the Rescue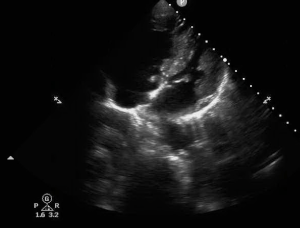 @PLOSOne
Retrospective evaluation of echocardiographic variables for prediction of heart failure hospitalization in heart failure with preserved versus reduced ejection fraction: A single center experience
@Crit_Care
Prognostic value of bedside lung ultrasound score in patients with COVID-19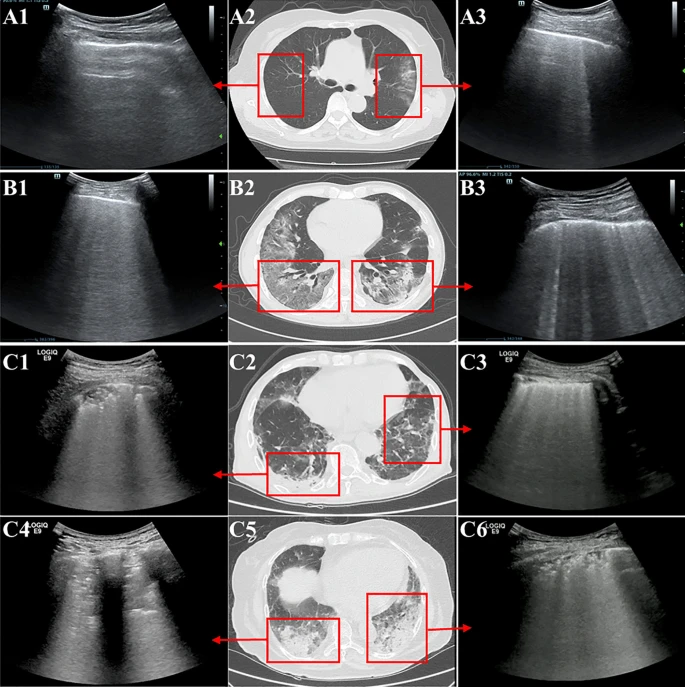 @ACEPNow
Easy Ultrasound Technique to Evaluate and Aspirate an Atraumatic Painful Wrist
21 December
@PratsEM
GEL Live! Optic Nerve Sheath Diameter & How to G.E.L.
Radiology Case Reports
"Bulb-like" sign: Small bowel closed loop obstruction in incarcerated Spigelian hernia
20 December
@BostonCityEM
@BostonCityEM
Fascia Iliaca Block- Cheat Sheet
@BostonCityEM
MSK Review: Ultrasound of the Knee
@BostonCityEM
Wire-In-Needle (WIN) Technique for Ultrasound-Guided Central Venous Catheterization
18 December
Ultrasound in Medicine and Biology
Enhancing Lateral Contrast Using Multi-perspective Ultrasound Imaging of Abdominal Aortas
Radiology Case Reports
Contrast-enhanced ultrasound in the diagnosis of infiltrative hepatocellular carcinoma: A report of three cases