Zedu Weekly Wrap – 23 July 2021
Lockdown blurry days give you pause for thought…
In the absence of meeting new (and not so new) ultrasound users from far flung destinations, having fun with the team and the normal hustle and bustle of daily life, the mind wanders to the 'why' questions of life.
Why is the waistline expanding? Why does the internet crash at the most inconvenient time? Why is there never ice in the ice bucket when gin o'clock calls? Why did Origin Blue resemble something Dr Evil would create?
Less existential – more 'cabin fever-ial'. We have our fingers crossed that we'll be able to break this delusional stupor next week in what is rapidly turning into 2020 2.0.
If nothing else, we can all at least take comfort in the fact that none of us have to find meaning by strapping ourselves onto the world's largest intracavity probe.
See you next week
Mike and Suean
This month's #coachingcorner – all about the pancreas – is available free now on our website. Some great case discussion, tips and tricks from Zedu crew from around the world. Check it out – and don't forget there's a new episode on the first Thursday of the month – register here for FREE!
23 July
Happy to share our report of high success rates with real-time ultrasound-guided (dynamic) LP in the NICU in babies as small as 750g https://t.co/GfCyi9qvlw #POCUS #neoEBM #neotwitter @ChildrensPhila @PennMedicine pic.twitter.com/zCl2ewxlug

— Jason Stoller (@extski) July 22, 2021
@ShockJournal
Findings and Prognostic Value of Lung Ultrasonography in Coronal Virus Disease 2019 (COVID-19) Pneumonia
Panebianco et al: Development & Initial Results of #CCEeXAM & Certification Processes

Link: https://t.co/x2yhrCQolD#CritCareMed #POCUS #Ultrasound
@arntfield @DrSamuelBrown @Diaz_GomezJL @nobleultrasound @HeartDocSharon @saricmu

Fig: Goals of #CCEeXAM pic.twitter.com/gbN2yTAygt

— Critical Care Medicine (@CritCareMed) July 22, 2021
22 July
Big Shock…..Do we ❤ POCUS?

Rapid review of POCUS in the assessment of shock in the resus room with @Dr_Pete_EmMed#POCUS #FOAMed #ultrasound https://t.co/C0jS4OUXAG

— Saint Emlyn's (@stemlyns) July 22, 2021
@eScholarship
Acute Thromboembolism from Trauma in a Patient with Abdominal Aortic Aneurysm
21 July
Cardiovascular Ultrasound
Ultrasonography to detect cardiovascular damage in children with essential hypertension

New in JACEP Open: Teaching emergency ultrasound to emergency medicine residents: a scoping review of structured training methods.#FOAM, #POCUS, #GMEhttps://t.co/kSZB9zwqeA@EmergencyDocs @ACEPNow @WileyHealth @wileyinresearch pic.twitter.com/uJQfvLmedj

— JACEP Open (@JACEPOpen) July 21, 2021
Curious about lung #POCUS in #COVID19? Our review of typical US findings, diagnostic accuracy, scanning protocols, scoring systems, potential prognostication & effects on patient outcomes! @nilamjsoni @ria_dancel @nathansonr3 @michellelemd #IMPOCUS https://t.co/dTQjvmHoUY pic.twitter.com/tNak8hxDG1

— SGIM (@SocietyGIM) July 21, 2021
@MH_EMultrasound ft @mtabbut
The Nephrology Society, Nagpur ft @NephroP
I wrote a thing ✍️

What's the best #ultrasound technology to invest in over time? It's you!

Thanks for the invitation @EMUGs_ @staceydavidson1 #POCUS 🙏https://t.co/1QOLVoLAkU

— Suean Pascoe (@i_c_sound) July 21, 2021
A little preview of #embryology #prework for @CUMedicalSchool #Classof2025 9-minute video walking through the 1st week of embryonic development – took half a day to create, hope it's helpful! https://t.co/1MB5IsTpnG

— Dr. Lisa Lee (@LLCoolProf) July 20, 2021
@JACEPOpen
A man with swelling in the inguinal region
20 July
Are you looking for a simpler, more affordable POCUS certification pathway?  We're proud to announce our partnership with the POCUS Certification Academy, allowing us to offer the first of a growing range of internationally recognised certification packages. If you want your POCUS training efforts recognised, or your workplace requires evidence of your abilities then we can help with our one stop point-of-care ultrasound training and certification package. Get in touch and we'll make your POCUS journey simple…
Advanced Echo Teaching in Critical Care
Topic= Echo in Mechanical Circulatory Support
Presented by= Dr Yang Yang DDU, FASE
Link= https://t.co/UIDSze3bmA
Pearl= "Life will never be normal again once you have advanced heart failure".#echofirst

— echo@nepean (@echonepean) July 19, 2021
Journal of Clinical Medicine @MDPIOpenAccess
Importance of Lung Ultrasound Follow-Up in Patients Who Had Recovered from Coronavirus Disease 2019: Results from a Prospective Study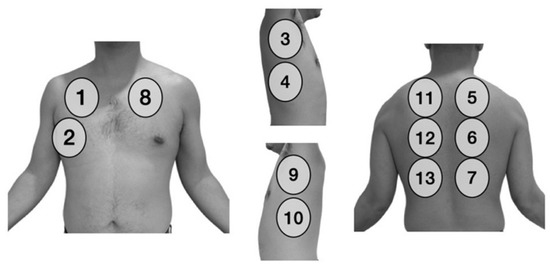 @PratsEM
19 July
Blood Purification Journal @KargerPublisher
Renal Resistive Index as a Predictor of Acute Kidney Injury and Mortality in COVID-19 Critically Ill Patients
@ISUOG
ISUOG Practice Guidelines (updated): use of Doppler velocimetry in obstetrics
18 July
@asumultrasound
Technique for ultrasound-guided radiofrequency denervation of genicular nerves for chronic knee pain
17 July
Focused TTE Valve Assessment in Critical Care.

The 2nd installment in the series focusing on PoCUS assessment of valves.#FTTE #echocardiography #POCUS #criticalcareultrasound

Focused TTE Valve Assessment in Critical Care Dr Ahmed Hegazy https://t.co/HSZFntAvFU via @YouTube

— Ahmed Hegazy (@A_F_Hegazy) July 17, 2021
Radiology Case Reports
Role of ultrasound in diagnosis of neonatal breast enlargement: a newborn case report
@PedRadJournal
Diagnostic accuracy of two-dimensional shear wave elastography in detecting hepatic fibrosis in children with autoimmune hepatitis, biliary atresia and other chronic liver diseases

Cardiorenal Medicine
Albumin Infusion in Patients with Cirrhosis: Time for POCUS-Enhanced Physical Examination