Zedu Weekly Wrap – 29 October 2020
We open the doors Monday.
The probes are warming up, the patient models are excited and the Zedu crew are standing by to get your ultrasound back on track.
We couldn't be more proud of what the local community has achieved, and the tremendous sacrifices made by many that have allowed us all the privilege of reopening.
Thank you – see you soon
Suean and Mike
P.S. – November's #coachingcorner is going to be fun with the team from ProbeLogic – register now and join us. Last month's session on lumps and bumps – plus recordings of the previous sessions – are available for you free any time.
29 October
@Medicalrepublic
Sonographer regulation needed to protect the public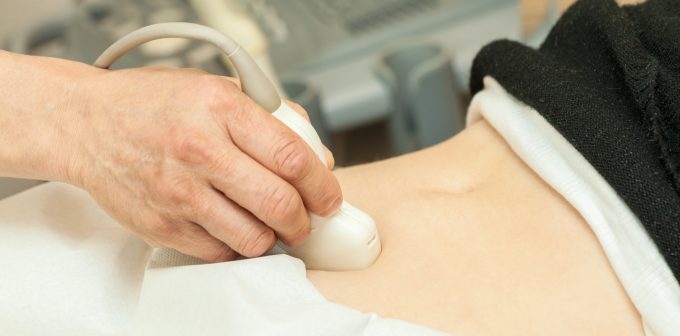 @hp_ems
The U EMS Podcast: Episode 3 features Dr. Hansen-Lindner of Atrium OBGYN discussing #POCUS portable ultra sound, OB emergencies, and birthing.
@jeffgadsden
Today we're talkin' ESP blocks–anatomy, mechanism, technique & tips. ESP seems to be quite versatile, & comparative studies show comparable effect to many other block techniques, while being easy and safe.
@hatemsoliman
Read our newly published article: Why focused Cardiovascular and Lung Ultrasound in COVID-19 frontline?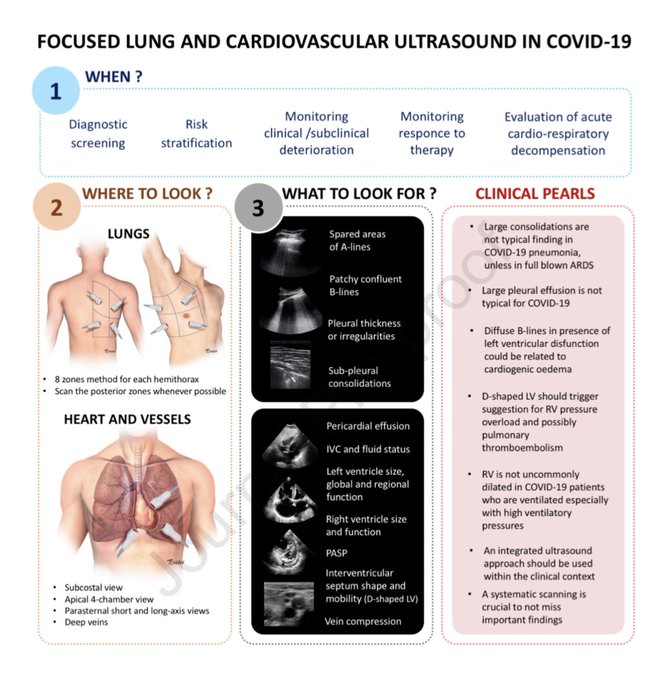 @TheICUdoc
New VIDEO: Measure LV Ejection Fraction (EF) and Ventricle Size. Perioperative & Critical Care Ultrasound
28 October
@Pocus101
The Abdomen can be a black box Black large square when making diagnoses. Let #POCUS make your life easier!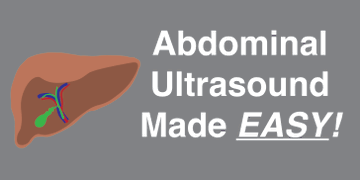 @wmbullockMDPhD
Paravertebral blocks coming to #Blocktober!
@PLOSOne
Central venous pressure estimation from ultrasound assessment of the jugular venous pulse
@iem_student
"Acute Appendicitis" by Ozlem Dikme
27 October
@jeffgadsden
Today we discuss the femoral and lateral femoral cutaneous nerve blocks–we use these for lower limb trauma, ACL repair, and amputation, as well as the occasional complex TKA patient.
@ACCinTouch
Echo Abnormalities in COVID-Associated Myocardial Injury
Radiol Case Rep
Point-of-care ultrasound, anchoring bias, and acute pulmonary embolism: A cautionary tale and report
26 October
@SAEMonline @SonoSerious
#SOAR NOW ON YOUTUBE! Trash Into Treasure: Low-Cost Simulation Strategies & Models-Sonographic Phantom Creation
Trash Into Treasure: Low-Cost Simulation Strategies & Models-Sonographic Phantom Creation
CASE @ASE360
Characterization of Myocardial Injury in Patients With COVID-19
CASE @ASE360
Focus, not point-of-care, echocardiography in prone position: It can be done in COVID-19 patients
CASE @ASE360
Nonvisualization of the Left Atrial Appendage and Role of Multimodality Imaging
@ASE360
The Diagnostic Value of Radial and Carotid Intima Thickness Measured by High-Resolution Ultrasound for Ischemic Stroke
25 October
@jeffgadsden
Let's talk parasternal blocks! Multiple names/approaches but essentially one deep and one superficial–both block the ant. cutaneous IC nerves, and benefit breast, cardiac & trauma patients.
@emdocsdotnet
Soft Tissue Foreign Bodies: ED Presentation, Evaluation, and Management
24 October
@fazalabul
TTE Reference Guide (8.5 x 11).pdf \ Download link Google Drive
@ContempOBGYN
Ultrasound vs. MRI to detect uterine leiomyomas
23 October
@jeffgadsden
We're 23 days into #blocktober and today we're discussing US guided ankle blocks! Advantages include LA volume, rates of successful surgical anesthesia, and improved patient experience! Easy to pick and choose your nerves cafeteria-style.
@jeffgadsden
Today we're discussing a staple of upper limb blockade, the supraclavicular brachial plexus block. The "spinal of the arm", this workhorse is a go-to for everything from shoulder to digit surgery.
@UAlberta_Sono
Development of a CCUS curriculum using local perspectives & national recommendations.

@ACEPNow @EMCases
@RheumAdvisor
Elastography Ultrasound Feasible in Assessing Disease Activity in Pediatric-Onset Localized Scleroderma
\
European Journal of Pediatrics
Lung ultrasound findings in pediatric patients with COVID-19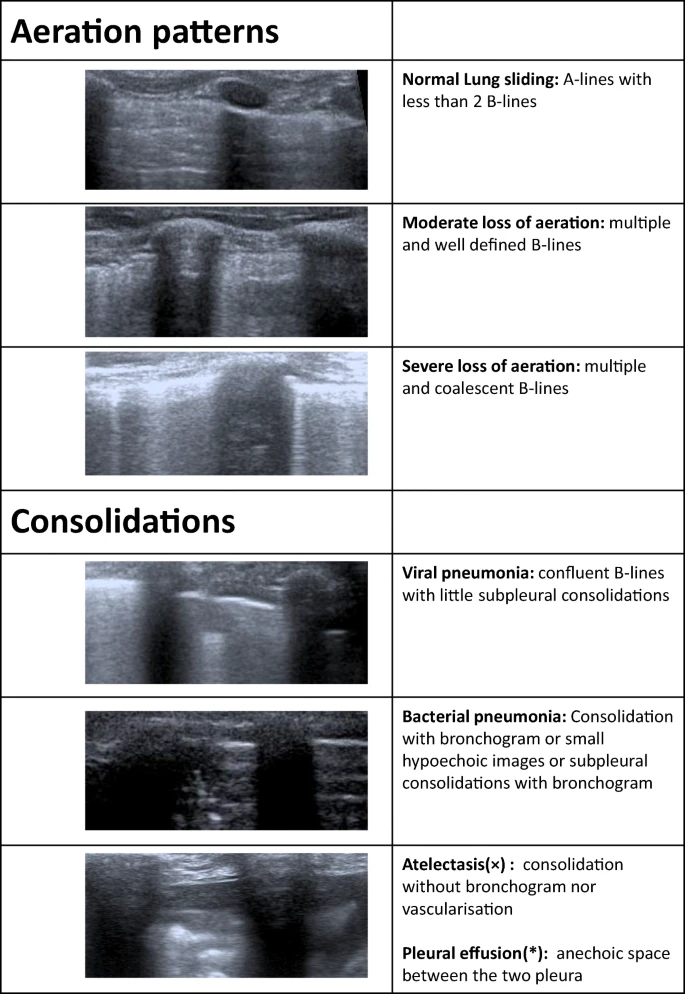 @ema_social @EMedCurious
@SICMSG
Point-of-Care Ultrasound Training Among Intensivists in Singapore: A Multicentre Survey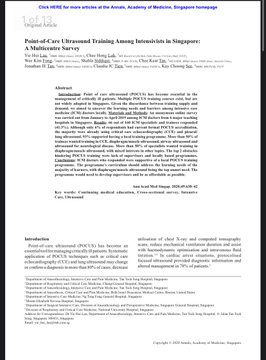 @jeffgadsden
Today we discuss ways to stay out of trouble–and more specifically, out of the nerve. Needle-nerve contact is known to cause inflammation and injury, and we can use several monitors to prevent getting too close.