Zedu Weekly Wrap – 10 September 2021
Time is warping in lockdown …
and it feels like we're in a perpetual state of jetlag. The normal rhythm of life has been derailed – the tide like ebb and flow of people through the doors has evaporated, the chitter chatter of patient models replaced by silence. This sensory depravation must be what it will be like to voyage to Mars – we'll be well trained!
The weekly wrap is still here like clockwork though!
Lots to see and do. And if you have something coming up you'd like to add or a gem we may have overlooked let us know.
See you next week.
Mike and Suean
P.S. – This week's Coaching Corner on forearm blocks with Dr Elias Jaffa will be up soon.

10 September
Nice case/examples, and here's a link to a former tweet of mine with a cool way to simulate these findings for learners: https://t.co/qIaHNiMg1R https://t.co/hIkefsGzCj

— Renee Dversdal (@DRsonosRD) September 9, 2021
For those who had streaming issues, or missed my presentation on the current evidence for the PENG block at #ESRA2021, it's now available here https://t.co/3L5t0dL7i1

— Ki Jinn Chin (@KiJinnChin) September 9, 2021
My #SDEC #AcuteMedicine #POCUS case of the day:
70M ambulatory IVABx for Cellulitis
Sympt of malaise and night sweats not improving despite 5d IV Ceftri. Leg clearly the source.
US over indurated skin… pic.twitter.com/oNycxeGZJY

— Shailesh Shah (@dr_shai) September 9, 2021
@WINFOCUS
First diagnosis of multisystem inflammatory syndrome in children (MIS-C): an analysis of PoCUS findings in the ED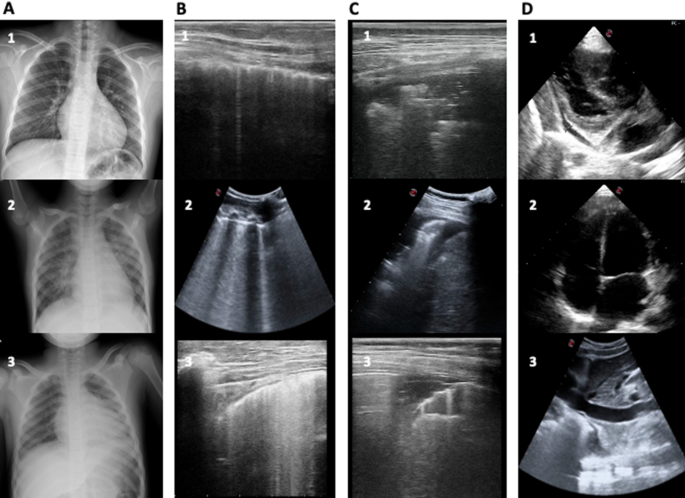 The Journal of Vascular Access @SAGEClinMed
ECHOTIP: A structured protocol for ultrasound-based tip navigation and tip location during placement of central venous access devices in adult patients
Insights into Imaging
Quantitative ultrasound imaging of soft biological tissues: a primer for radiologists and medical physicists

Insights into Imaging
Accuracy of shear wave elastography in characterization of thyroid nodules in children and adolescents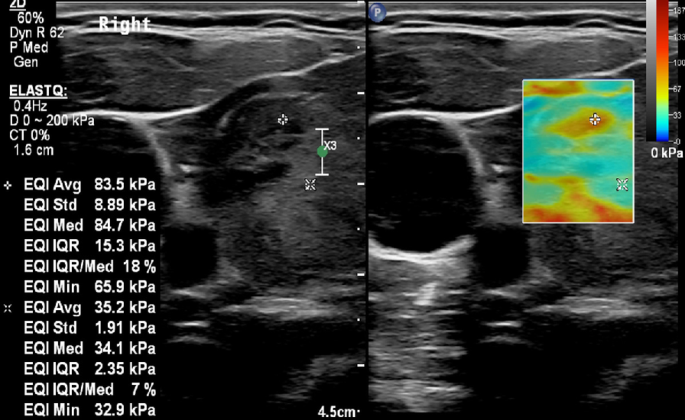 Ultraschall in der Medizin
Is Lumbar Puncture Needed? – Noninvasive Assessment of ICP Facilitates Decision Making in Patients with Suspected Idiopathic Intracranial Hypertension
9 September
Check out this video from our ultrasound lecture series. Here @mtabbut has a conversation with @ash71us and #ZiadShaman about Cardiac Ultrasound, COVID and Myocarditis. https://t.co/cXwmgf2rlS#POCUS #Ultrasound #ECHOfirst #COVID19 #FOAMed #FOAMus #MetroEUS @MetroHealth_EM pic.twitter.com/db3h8uyG4m

— MH_EMUltrasound (@MH_EMultrasound) September 8, 2021
Evaluating the diagnostic accuracy of POCUS for cholelithiasis and cholecystitis in a canadian ED. https://t.co/j4NthAJ24X by @SameerSharifMD Trained/credentialed EPs should be encouraged that POCUS is a reliable tool for the Dx of cholelithiasis/cholecystitis
cc:@WeAreCanadiEM pic.twitter.com/Qx0cQiZQi4

— CJEM (@CJEMonline) September 8, 2021
@CASEfromASE
@MichardFrederic
The future of hemodynamic monitoring
@WINFOCUS
Comparison of in-person versus tele-ultrasound point-of-care ultrasound training during the COVID-19 pandemic
@AIUMUltrasound
The Value of Lung Ultrasound to Detect the Early Pleural and Pulmonary Pathologies in Nonhospitalized COVID-19-Suspected Cases in a Population with a Low Prevalence of COVID-19 Infection: A Prospective Study in 297 Subjects

8 September
Hernia US 101:
In the clinic, a patient comes to you for an abdominal bulge. Your physical exam is equivocal. What's next?

1/

— William Hui, MD (@williamhui) September 8, 2021
ISR-WFUMB-WHO Webinar on
Safer Maternal and Newborn Care – the Role of Ultrasound
Tuesday, September 14, 3pm-5pm CEST

Chairs: Guy Frija (ISR) and Jacques Abramowicz (WFUMB)
Click here for more information and to register > https://t.co/A3nzWSoPo9 pic.twitter.com/e6It4kjSl8

— WFUMB (@WFUMB) September 8, 2021
@BMJ_Open
Sonographic Evaluation of the Mechanism of Active Labor (SonoLabor Study): observational study protocol regarding the implementation of the sonopartogram
7 September
Case of the Month September 2021- Intermittent upper abdominal pain with vomiting. A two question interactive case for you to view here >> https://t.co/Y8UVdGcWi9 pic.twitter.com/83swaaTDfq

— WFUMB (@WFUMB) September 7, 2021
@PedRadJournal

@AIUMUltrasound
Journal of Clinical Ultrasound

First year internal medicine residents' self-report point-of-care ultrasound knowledge and skills: what (Little) difference three years make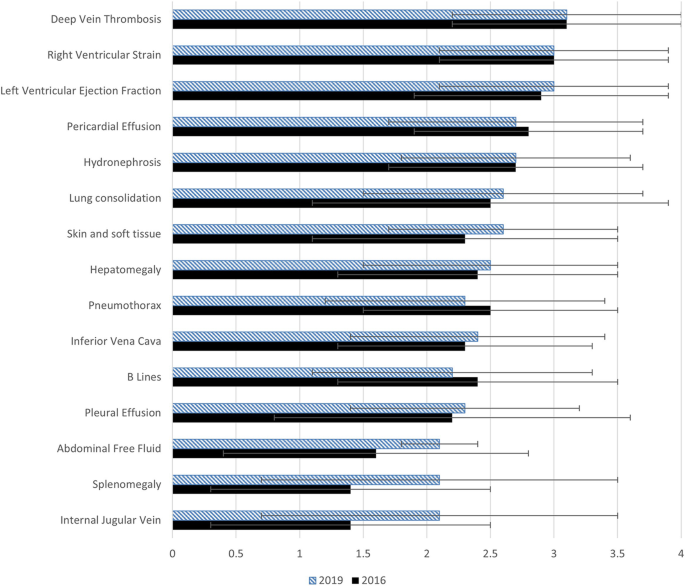 @ASE360
Cardiorespiratory Abnormalities in Patients Recovering from COVID-19
6 September
Chronic ischaemic MR. Classic echo features of asymmetric versus symmetric phenotypes. How best to manage them? #echofirst #ischaemicMR #Differentphenotypes pic.twitter.com/wRvoF7rXIf

— echo@nepean (@echonepean) September 6, 2021
Good news! Guide to Critical Ultrasound, a free mobile app is coming soon!

2 e-Books translated to app by @CBaloescu @RubbleEM @Yale_EUS thanks to @ACEP_EUS grant HT @PennyLema pic.twitter.com/tCob8ZADnY

— Resa #GetVax Lewiss MD (@ResaELewiss) September 6, 2021
Point-of-care-ultrasound ( #POCUS ) in Canadian hospitals during the #COVID19 pandemic: a cross-sectional survey | #Anesthesia #Anesthesiology https://t.co/YdSTpWO4Bl pic.twitter.com/YcVOnyDZZJ

— CJA – Canadian Journal of Anesthesia (@CJA_Journal) September 5, 2021
Insights into Imaging @ESR_Journals
A new classification of congenital abnormalities of UPVS: sonographic appearances, screening strategy and clinical significance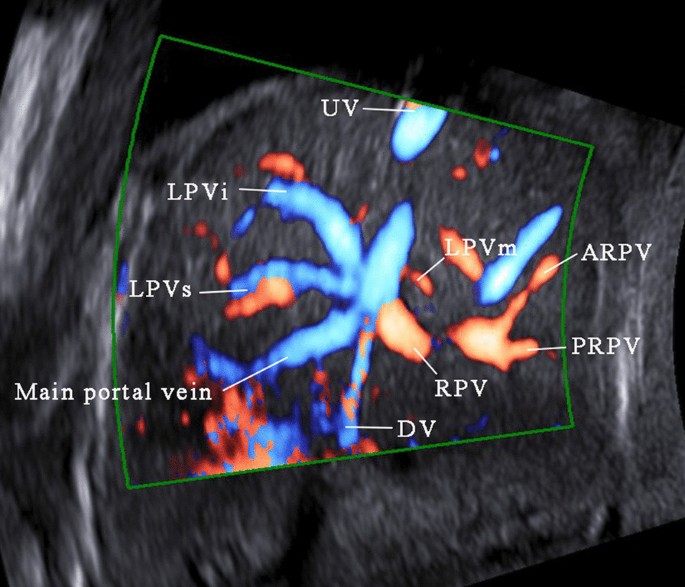 @WINFOCUS
Comparing accuracy of bedside ultrasound examination with physical examination for detection of pleural effusion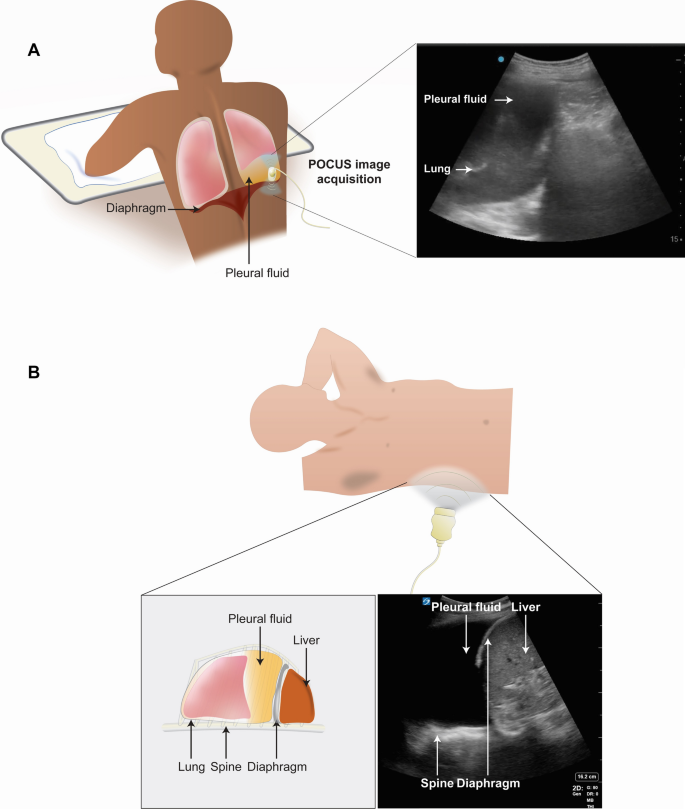 @CASEfromASE
Left Ventricular Intramyocardial Dissecting Hematoma
@EMNews
The Speed of Sound | Septic Hip? Ultrasound is Faster and Easier
5 September
Ultraschall Med
The EFSUMB Guidelines and Recommendations for Musculoskeletal Ultrasound – Part I: Extraarticular Pathologies
@JACEPOpen
4 September
This is a 🧵 about physical examination, and what role it (still) plays in modern clinical practice. Decided to write this after seeing a post earlier this yr by @RichardLehman1 on this issue and some people replying that examination was much less relevant in the modern era

— Benoy Shah MD 💙 (@dr_benoy_n_shah) September 4, 2021
@ACEPNow
How to Perform an Erector Spinae Plane Block
@NorthwesternEM
SonoPro Tips and Tricks for Pneumothorax
@AIUMUltrasound
Outcomes of Simplified Lung Ultrasound Exam in COVID-19
@AIUMUltrasound
Point-of-Care Ultrasound Predicts Clinical Outcomes in Patients With COVID-19
@DovePress
Effect of Ultrasound-Guided Quadratus Lumborum Block Preemptive Analgesia on Postoperative Recovery of Patients with Open Radical Colon Cancer Surgery: A Retrospective Study
@WFUMB
Added Value of Superb Microvascular Imaging and Virtual Touch Imaging Quantification in Assisting Thyroid Cancer Classification
@GoHealio
Third-trimester routine ultrasound provides limited benefits