Zedu Weekly Wrap – 17 September 2021
We're grateful for small mercies this week …
and while we're not fans of the picnic – ants, dirt, no flat surfaces… – we will certainly be looking forward to seeing our double vaccinated neighbours in an appropriately distanced outdoor setting. The pandemic may not be over, and there are still challeneges ahead,  but small things can make a big difference.
Plenty of things that will make a big difference in the weekly wrap this week – from thyroid to testicles it seems POCUS is everywhere!
And as always -if you have something coming up you'd like to add or a gem we may have overlooked – let us know.
See you next week.
Mike and Suean
P.S. – The fun September Coaching Corner on forearm blocks with Dr Elias Jaffa is now available – anywhere, anytime – check it out.
17 September
@JACEPOpen
A rare case of bilateral testicular torsion in a 57-year-old man
Insights into Imaging
Ultrasound in active surveillance for low-risk papillary thyroid cancer: imaging considerations in case selection and disease surveillance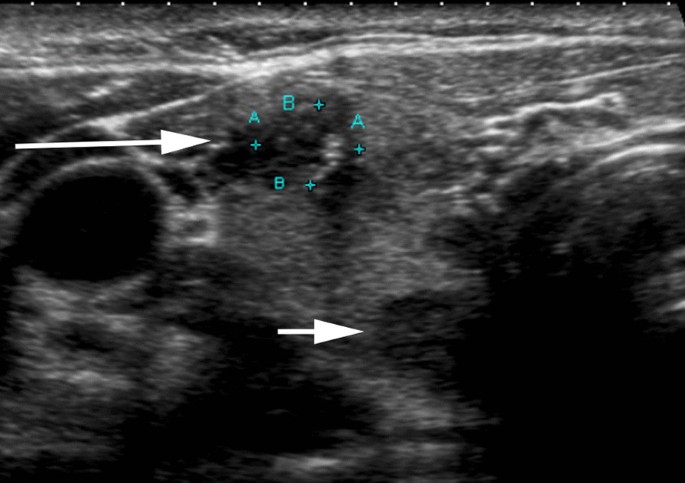 @PedRadJournal Pediatric Radiology
Ultrasound of congenital spine anomalies

16 September
Another case from ⁦@theSonoCave⁩ and I…. Thanks ⁦@sandnsurf⁩ for the #foamed ping ⁦@Damian_Roland⁩ ⁦@TessaRDavis⁩ ⁦@ResaELewiss⁩ ⁦@nobleultrasound⁩ https://t.co/Va6AmwI74X

— Casey Parker (@broomedocs) September 16, 2021
The Chapter of Echocardiography of Singapore Cardiac Society presents: Echo In Practice – a comprehensive 2-day online echo course. Registration is complimentary!
For more information: https://t.co/qwCrVEmNLB@robertomlang #echofirst @PhilipsEcho @GEHealthcare @FUJIFILM pic.twitter.com/8LSJqAILCB

— Bonita Anderson (@BonitaEcho) September 15, 2021
What are your favorite landmark or very important #POCUS articles?? Trying to get a good list together. Can be old or new pic.twitter.com/m7KH0LCtCq

— Michael I. Prats (@PratsEM) September 15, 2021
Well that didn't go well

It appears not much has changed in 4 years since originally asking the question, "What do you cover the probe with for a #POCUS PIV?"

There are clear guidelines on this and you put yourself at risk by not following them

a 🧵 pic.twitter.com/7zUbaudInB

— Dan Mirsch (@DanMirsch) September 15, 2021
REBEL Core Cast Ep64.0: Acute Pancreatitis via @EMSwami

Have we lost respect for acute pancreatitis?https://t.co/k8WMGVC0vD#FOAMed #pancreatitis pic.twitter.com/58TUoRwoP9

— Salim R. Rezaie, MD (@srrezaie) September 16, 2021
@DovePress
Evaluation of the Diagnostic Value of the Ultrasound ADNEX Model for Benign and Malignant Ovarian Tumors
@JAMANetworkOpen
Assessment of the Diagnostic Performance of Endoscopic Ultrasonography After Conventional Endoscopy for the Evaluation of Esophageal Squamous Cell Carcinoma Invasion Depth
15 September
Check out this video from our ultrasound lecture series about Ultrasound Artifacts by Dr. Shoji Shimizu. https://t.co/F0TtWOgRo4#MetroEUS #POCUS #Ultrasound #FOAMus #MedTwitter #CriticalCare #EmergencyMedicine pic.twitter.com/m52lopeDup

— MH_EMUltrasound (@MH_EMultrasound) September 15, 2021
@PedRadJournal Pediatric Radiology
Body mass index as a predictor of sonographic visualization of the pediatric appendix

@WFUMB
Application of Ultrasonography in the Diagnosis of Rhabdomyolysis
14 September
1/13 – GUH Echo tweetorial:

The tricuspid regurgitation jet velocity shown was used in a critical care patient to estimate RV systolic pressure:
Vol control – tvol 420ml PEEP 10cmH20
Cardiovascular: MAP 67mmHg on Noradrenaline 0.3mcg/kg/min pic.twitter.com/tm1YQEqkw6

— GUH-ICU&Anaesthesia (@GUH_ICU_Anaesth) September 14, 2021
🧑🏻‍🦱🎣 Fish hook partial self-extraction. Punctiform wound. No visible 🪝#POCUS & X ray confirmed foreign body

Retired under local anesthesia 🔪

💮𝙁𝙞𝙣𝙜𝙚𝙧 𝙁𝙤𝙧𝙚𝙞𝙜𝙣 𝘽𝙤𝙙𝙮 pic.twitter.com/B4Fd33ebJp

— 𝗗𝗮𝗻𝗶𝗲𝗹 𝗢𝗽𝗮𝘇𝗼 #P𝕆ℂ𝕌𝕊 🗿 (@TaotePOCUS) September 13, 2021
Testicular compartment syndrome.. great case by @QUT grad. Khara Johnson-Smith reminding #sonographers to be aware of other causes of vascular compromise down below. @asasonography https://t.co/Q7xcl3Nor7

— Chris Edwards (@edchris_) September 14, 2021
@BioMedCentral
High diagnostic yield of endobronchial ultrasound-guided transbronchial needle aspiration (EBUS-TBNA) in the diagnosis of adolescent pulmonary tuberculosis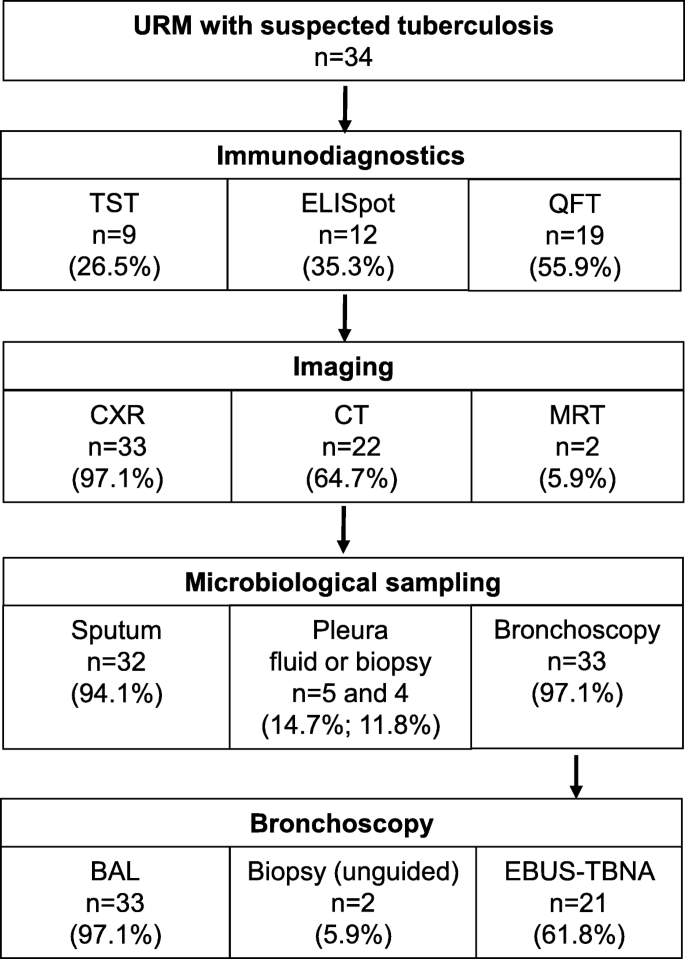 @smh
'Game-changing' ultrasound robot wins venture capital backing
13 September
September's #coachingcorner recording is up & ready for you 🔥

Learn techniques, tips & tricks of forearm blocks from @jaffa_md

Watch anytime, anywhere…
Forearmed is forewarned
🦾😆🤳

👇Check this & more #POCUS #FOAMed #medtwitter #ultrasound goodieshttps://t.co/LqNzAXD3ow pic.twitter.com/VSnS6GdPlK

— Zedu #wearamask 😷 (@zedunow) September 13, 2021
Obstetrics & Gynecology Atlas page has been updated! We continue to try to make it easier to find images of common #POCUS findings. Check out the page below!https://t.co/v6XwLhyrXY pic.twitter.com/Yo0pJJ4czc

— TPA (@thepocusatlas) September 14, 2021
Nerve Block is available now, free for iOS and Android.#FOAMed #POCUS

Download iOS: https://t.co/HmSCp5kOhS
Download Android: https://t.co/JiHnWrCVF3 pic.twitter.com/AwH803iFUj

— Tom Fadial (@thame) September 13, 2021
Torsed Appendix Testis https://t.co/YYWEyRKDeA

— Sonographic_Tendencies (@trigeminy_henry) September 13, 2021
12 September
Rebellion21: Good Vibrations with Corona – Using POCUS in the COVID Era via Eric Chin, MDhttps://t.co/FlwQmFTrsF#FOAMed #FOAMus #rebellion21 pic.twitter.com/WwmY3lo4Wr

— Salim R. Rezaie, MD (@srrezaie) September 11, 2021
Prostate US 101:
A male patient presents to clinic with LUTS sx. Prostate exam possibly consistent with enlarged prostate, but you are unsure. Do you…
1) Ask another colleague to repeat the prostate exam
2) Perform US
3) Refer to urology

1/

— William Hui, MD (@williamhui) September 12, 2021
One of my most popular #coachingcorner videos has been the how to for testicular #ultrasound – check it out#medicine #foamed #foamus #meded #pocus #medtwitterhttps://t.co/EGK6f0sWzu

— Suean Pascoe (@i_c_sound) September 12, 2021
Journal of Clinical Ultrasound
First phase ejection fraction in aortic stenosis: A useful new measure of early left ventricular systolic dysfunction
Echocardiography Journal
Accuracy and diagnostic performance of doppler echocardiography to estimate mean pulmonary artery pressure in heart failure
@ASUMUltrasound
Preparedness of Australasian emergency departments for point-of-care ultrasound in the COVID-19 pandemic
11 September
Rebellion21: 5 Reasons You Need TEE via @CriticalCareNow https://t.co/iWwzispFon#FOAMed #FOAMcc pic.twitter.com/3Kphf3I4RO

— Salim R. Rezaie, MD (@srrezaie) September 4, 2021
@DovePress
Evaluation of Risk Factors for Bleeding After Ultrasound-Guided Liver Biopsy

@PedRadJournal Pediatric Radiology
Pediatric chest wall masses: spectrum of benign findings on ultrasound

@MuscleAndNerve
Virtual Neuromuscular Ultrasound Courses during COVID-19 Pandemic: Leveraging Technology to Enhance Learning Opportunities

@DovePress
Preoperative Visualized Ultrasound Assessment of the Recurrent Laryngeal Nerve in Thyroid Cancer Surgery: Reliability and Risk Features by Imaging
@DovePress
Ultrasound-Guided Fine-Needle Aspiration with or without Negative Pressure for Different Types of Thyroid Nodules
The Journal of Vascular Access
The SIC protocol: A seven-step strategy to minimize complications potentially related to the insertion of centrally inserted central catheters