Zedu Weekly Wrap – 27 August 2021
We're still locked in the house …
and hoping that the Victorian situation improves soon.
A wide variety of free and open access information this week – a couple of good pieces on ultrasound in resource limited settings, the interesting results from a few surveys around the world and plenty of cases. Seems the ultrasound world has everything covered – from head to toe, paediatrics to geriatrics and everything in between (and under the skin).
And don't forget we have September's Coaching Corner fast approaching next Thursday night, 7.30pm AEST. This month we have Dr Elias Jaffa – Clinical Assistant Professor at University of South Carolina School of Medicine – joining us to discuss forearm blocks. Register for your Zoom access to this free and live event – your opportunity to join in the discussion, ask questions and have a laugh.
See you online and as always next week.
Mike and Suean
27 August
We're getting ready for next week's #POCUS #coachingcorner

Join @jaffa_md & @i_c_sound to chat forearm blocks, #ultrasound cases, tips & tricks

Thursday 2 September 7.30pm AEST

👇Register & join the Zoom free & live athttps://t.co/fppNfh4ZTj

Don't be late#FOAMed #medtwitter pic.twitter.com/SbdNF0RDqs

— Zedu #wearamask 😷 (@zedunow) August 26, 2021
Don't underestimate the utility of serial FAST exams, especially when the clinical status changes. Drs. Zoe Grabinski & Joni Rabiner @ColumbiaEMSono discuss a great case in which a repeat FAST exam expedited definitive dx/mgmt. #POCUS @ACEPNow @SAEMAEUS
🔗https://t.co/5oeYBYtS8T pic.twitter.com/sC2DxwZGyC

— ACEP Ultrasound (@ACEP_EUS) August 26, 2021
Intussusception: the Good, the Bad and the Ugly https://t.co/ONzCA4Lrrx #FOAMed #FOAMped @andrewjtagg @TessaRDavis @ffolliet @EMtogether @sandnsurf @DFTBubbles

— Casey Parker (@broomedocs) August 26, 2021
A National Survey of #POCUS Scholarly Tracks in #EmergencyMedicine Residencies
free link https://t.co/ayqaeYlbpt pic.twitter.com/0IleHvZF79

— Stephen Alerhand (@SAlerhand) August 26, 2021
SCUF data on Ultrasound salaries work hours and program activities are published for the first time! Thank you @alyssamabo and @ANordbergLupi @SCUFellowships https://t.co/pzSSK6bxsL [https://t.co/91Wel1ut8L]

— Romolo Gaspari (@RomoloGaspari) August 26, 2021
26 August
@CASEfromASE
Case Illustrations of the Utility of Echocardiography in Gunshot Wound Trauma
Insights into Imaging @ESR_Journals
Role of diagnostic imaging in psoriatic arthritis: how, when, and why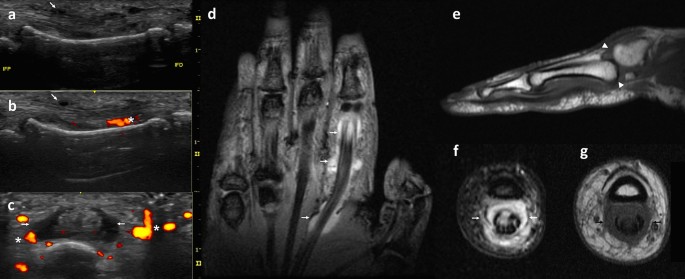 @SJTREM
Point-of-care ultrasound (POCUS) practices in the helicopter emergency medical services in Europe: results of an online survey

@DocterTaylor
Comparison of Radiographic, Ultrasound, and Magnetic Resonance Imaging for the Detection of Retained Stingray Barb: A Cadaveric Study
25 August
@PedRadJournal
Contrast-enhanced ultrasound of the spleen, pancreas and gallbladder in children

@SDMS
Sonography Celebrates Women in Science: Past, Present, and Future
Ultrasound Int Open
Diagnostic Accuracy of Transabdominal Ultrasound and Computed Tomography in Chronic Pancreatitis: A Head-to-Head Comparison
@PLOSOne
Can follow up lung ultrasound in Coronavirus Disease-19 patients indicate clinical outcome?
24 August
@WINFOCUS
Results from a Spanish national survey on the application of ultrasound in pulmonology services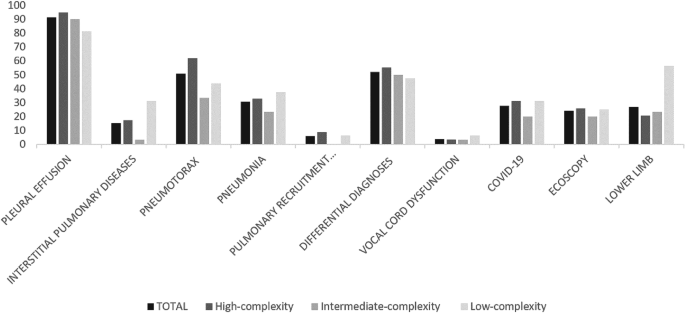 @AIUMUltrasound
Cardiovascular Ultrasound
Emergency cardiac imaging for coronavirus disease 2019 (COVID-19) in practice: a case of takotsubo stress cardiomyopathy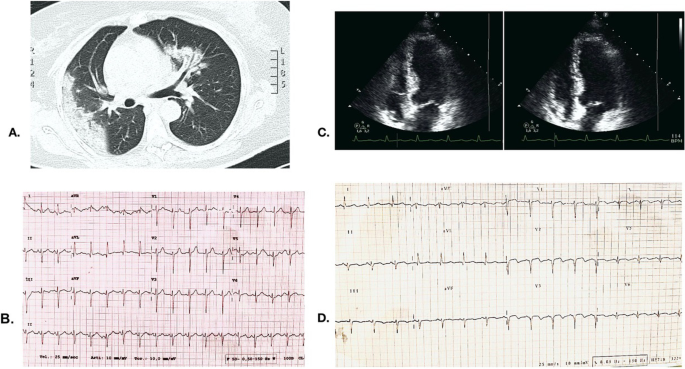 23 August
The use of point-of-care ultrasound in a regional emergency department in KwaZulu-Natal, South Africa https://t.co/OkTOBEopQM #FamilyMedicine #PrimaryHealthCare #hcsm

— @SAFPjournal (@safpjournal) August 23, 2021
A quick look at how we do focused #POCUS, including echo, lung, FAST, vascular studies, and more. Thoughts on how to learn it, how to institutionalize it (billing, image archival), and more. #medtwitter #FOAMcc #FOAMed #FOAMushttps://t.co/jDB9IuNU10

— Critical Care Scenarios (@icuscenarios) August 22, 2021
@WFUMB
Statistical Analysis of Ultrasonic Scattered Echoes Enables the Non-invasive Measurement of Temperature Elevations inside Tumor Tissue during Oncological Hyperthermia
22 August
@AIUMUltrasound
Point-of-Care Ultrasound Is a Valuable Modality During Mass COVID-19 Vaccination Campaigns
21 August
Cardiovascular Ultrasound
Artificial intelligence in echocardiography: detection, functional evaluation, and disease diagnosis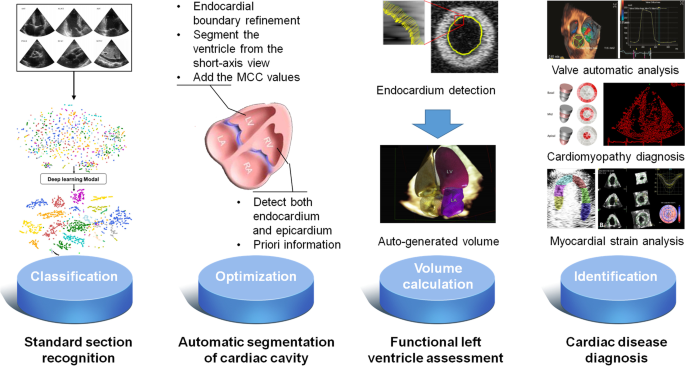 @gastroendonews
Cases From the Frontiers of Endoscopic Ultrasound in 2021
@PLOSOne
Defining the reference range for right ventricular systolic strain by echocardiography in healthy subjects: A meta-analysis
BMC Medical Education
Why do pre-clinical medical students learn ultrasound? Exploring learning motivation through ERG theory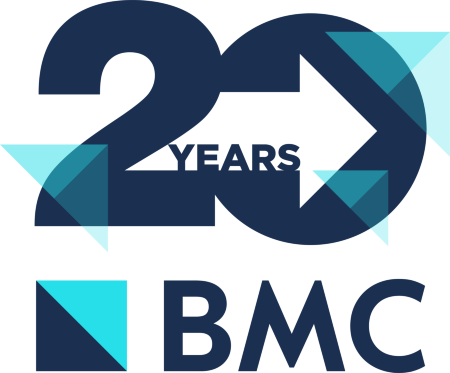 @AnnalsofEM
Elderly Man With Right Lower Leg Numbness
@AnnalsofEM
@AnnalsofEM
Young Man With Shotgun Wound and Absent Ulnar Pulse
@AnnalsofEM
Young Woman with Periumbilical Abdominal Pain
@AnnalsofEM
@AnnalsofEM
@CUREUS @TracyMorton
Number Needed to Scan: Evidence-Based Point-of-Care Ultrasound (POCUS)